Face painting, simply defined, is the act of applying cosmetic paint to a person's face for entertainment, theatrical, or even symbolic reasons. We see examples of face painting at Halloween or at school carnivals and other charity functions where face painter's set up booths.
However, face painting is not a trend that's come about in recent years, as you will soon learn. It's also not a craft that's limited to Halloween or to entertain small children. Once you learn the art of face painting, you will be surprised at the number of ways you can put your skill to use, either for fun or profit.
This course is designed to introduce someone who's never painted a face before to this intriguing art. It also goes one step further and provides detailed instructions for getting started, application techniques that you can use, and outlines of patterns so that you can start to paint faces like you've been doing it for years.
You'll learn:
The history of face painting
How to learn to paint nearly any design you want
The tools you'll need to be a successful face painter
The types of paint you can use
How to use the brushes and sponges to create beautiful designs
How to create tribal art, animal faces, scary faces, and more
The steps to create 6 beautiful designs--you'll be a pro at creating these by the end of the course!
All about cheek painting
How to make money from face painting
At the successful completion of this course, you'll have the knowledge you need to be able to paint almost any design that you want. Don't worry! We will walk you through every step and teach you everything you need to know so that by the time you start painting designs, you're well on your way to being a pro!
Completely Online
Self-Paced
6 Months to Complete
24/7 Availability
Start Anytime
PC & Mac Compatible
Android & iOS Friendly
Accredited CEUs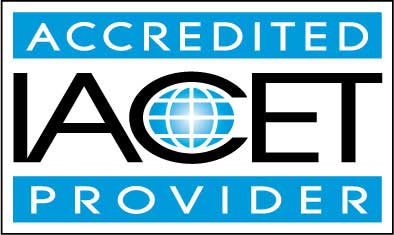 By successfully completing this course, students will be able to:
Summarize face painting in history and today.
Identify face painting supplies.
Summarize safety tips for face painting.
Prepare the painter and the face for painting.
Plan your design and select the proper brushers and sponges.
Identify and use basic designs in face painting.
Demonstrate tribal designs and cheek painting.
Demonstrate mastery of lesson content at levels of 70% or higher.
Assessment Guide
| Assessment | Points |
| --- | --- |
| An Introduction | 5 points |
| Lesson 1 Assignment | 25 points |
| Lesson 1: Introduction | 8 points |
| Lesson 2 Assignment | 25 points |
| Lesson 2: Face Painting in History and Today | 10 points |
| Lesson 3 Assignment | 25 points |
| Lesson 3: Face Painting Supplies | 10 points |
| Lesson 4 Assignment | 25 points |
| Lesson 4: Becoming a Face Painting Artist | 9 points |
| Lesson 5 Assignment | 25 points |
| Lesson 5: Safety Tips for Face Painting | 10 points |
| Lesson 6 Assignment | 25 points |
| Lesson 6: Preparing the Painter and the Face for Painting | 10 points |
| Lesson 7 Assignment | 25 points |
| Lesson 7: Planning Your Designs | 10 points |
| Lesson 8 Assignment | 25 points |
| Lesson 8: How to Select and Use Brushes and Sponges | 10 points |
| Lesson 9 Assignment | 25 points |
| Lesson 9: Basic Designs: Animals and Bugs | 10 points |
| Lesson 10 Assignment | 25 points |
| Lesson 10: More Designs: Clowns and Scary Faces | 10 points |
| Lesson 11 Assignment | 25 points |
| Lesson 11: Tribal Designs and Cheek Painting | 10 points |
| Lesson 12 Assignment A | 25 points |
| Lesson 12 Assignment B | 25 points |
| Lesson 12: Face Painting as a Career | 9 points |
| The Final Exam | 99 points |