Welcome to Dealing with Difficult People. This course has two purposes:
To establish what personal characteristics or particular situations make people difficult
To establish foundational knowledge in communication, conflict resolution, and problem prevention that will enable you to deal with difficult people and difficult situations
The course provides an in-depth examination of dealing with difficult people, establishing a number of methods and strategies for navigating complex interpersonal relationships, improving communication, preventing problems, and resolving conflict. Students who enroll in this course will work through fifteen comprehensive topics. Each lesson will define the specific topic, will explain its significance to dealing with difficult people, and will provide specific strategies for refining skills associated with that topic. Developing and implementing these skills and strategies can help you establish healthy, productive relationships with family members, friends, coworkers, and managers--which can, in turn, lead to improved confidence, self-awareness, and self-esteem. The course is broken down into the following fifteen lessons:
Why is this difficult?
Common Types of Difficult People
How does conflict escalate?
Introduction to Interpersonal Communication
Four Basic Communication Styles
Four Advanced Communication Styles
The Fundamentals of Nonverbal Communication
Preventing Problems
The Agreement Frame
Conflict Resolution I
Conflict Resolution II
Practicing Self-Awareness
A Closer Look at Respect
Putting Strategies into Practice
Managing Stress
Each lesson concludes with two simple tools, referred to as quick tips, that you can add to your toolkit along the way and that you can practice implementing in difficult situations. The lessons are also each individually paired with a quiz, which includes ten multiple-choice questions to test your knowledge and comprehension.
The course is appropriate for any learner who is looking to develop workplace skills as well as individuals hoping to increase their personal and practical knowledge. The strategies outlined for dealing with difficult people are useful across environments and industries.
Completely Online
Self-Paced
Printable Lessons
Full HD Video
6 Months to Complete
24/7 Availability
Start Anytime
PC & Mac Compatible
Android & iOS Friendly
Accredited CEUs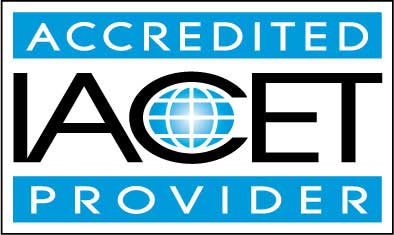 Assessment Guide
| Assessment | Points |
| --- | --- |
| Motives for Taking this Course | 2 points |
| Lesson 1 Exam | 10 points |
| Lesson 2 Exam | 10 points |
| Lesson 3 Exam | 10 points |
| Lesson 4 Exam | 10 points |
| Lesson 5 Exam | 10 points |
| Lesson 6 Exam | 10 points |
| Lesson 7 Exam | 10 points |
| Lesson 8 Exam | 10 points |
| Lesson 9 Exam | 10 points |
| Lesson 10 Exam | 10 points |
| Lesson 11 Exam | 10 points |
| Lesson 12 Exam | 12 points |
| Lesson 13 Exam | 10 points |
| Lesson 14 Exam | 10 points |
| Lesson 15 Exam | 10 points |
| Lesson 16 Exam | 10 points |
| The Final Exam | 70 points |