Having a job in the "real world" is much different than starting a venture online. Living and working online takes dedication and hard work that eventually pays off. You can work online and still have a separate lifestyle and home life in your private time. If you decide that the most affordable and convenient way to work online is from your home, it becomes a challenge to motivate yourself to work but still take the time to relax. Without the separation, you could burn out and find that your venture is taking too much of a toll on your personal life. This course is meant to help people understand how to start working online, how to manage your home and work life and how to build a business.
The course starts with setting up your work area in your home. We also help you understand some of the basic software that you'll need to get started. We cover software that you might need to work depending on the area of expertise that you want to specialize in. We also get you started with accounts and services that will help you manage your online business life.
As with any online venture, you also need to consider the safety of your data and your customers. We cover popular devices used to work online even when away from your office, and then we cover the best ways to protect those devices and online accounts from attackers. If you want to live and work online, this course is a way to get started.
Completely Online
Self-Paced
6 Months to Complete
24/7 Availability
Start Anytime
PC & Mac Compatible
Android & iOS Friendly
Accredited CEUs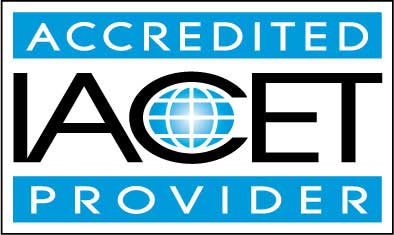 By successfully completing this course, students will be able to:
Describe multimedia resources.
Describe communications with email.
Describe digital devices.
Describe working in an information society.
Describe using online collaboration applications.
Describe computer ethics.
Describe mobile devices and Internet of Things.
Describe wi-fi and security.
Describe storage and data transfer.
Summarize protecting data.
Summarize passwords and password security.
Describe protecting yourself from identity theft.
Describe social media.
Demonstrate mastery of lesson content at levels of 70% or higher.
Assessment Guide
| Assessment | Points |
| --- | --- |
| Why I decided to take this course... | 1 points |
| Lesson 1 Quiz | 10 points |
| Lesson 2 Quiz | 10 points |
| Lesson 3 Quiz | 10 points |
| Lesson 4 Quiz | 9 points |
| Lesson 5 Quiz | 10 points |
| Lesson 6 Quiz | 10 points |
| Lesson 7 Quiz | 9 points |
| Lesson 8 Quiz | 10 points |
| Lesson 9 Quiz | 10 points |
| Lesson 10 Quiz | 10 points |
| Lesson 11 Quiz | 10 points |
| Lesson 12 Quiz | 10 points |
| Lesson 13 Quiz | 10 points |
| Lesson 14 Quiz | 10 points |
| Lesson 15 Quiz | 10 points |
| The Final Exam | 75 points |