Learning Bible stories is a great way to learn more about Christianity. They also help to inspire us and provide great life lessons that can be used in our lives today. Because of all these reasons, and other personal ones that people may have, studying Bible stories remains a popular pastime.
There are many Bible stories that are well known, and then there are some that are not quite as known, but still offer an important look at history. The great thing about Bible stories is that the lessons still hold true today. Although times have change and social norms have evolved, what lies at the core of how humans relate and interact with each other still remains.
In this comprehensive course, you will learn the details of many Bible stories such as stories of Creation, the Promised Land, Israel, and much more. Additional stories about God's people include Job, Esther, the Writing on the Wall, and Daniel in the Lion's Den. You will also learn some of the most important stories of the life of Jesus Christ, including his birth, the apostles, the last supper, and Judas betraying Jesus.
This course also covers Jesus being on trial, his crucifixion, and returning to heaven, as well as the miracles and parables of Jesus. This course finishes up by looking at some of the more popular children's Bible stories.
There are many wonderful things to learn form this course; from Samson and Delilah to David and Goliath and everything in between. This comprehensive course offers many insightful writings and powerful life lessons, so why not join us today?
Completely Online
Self-Paced
Printable Lessons
Full HD Video
6 Months to Complete
24/7 Availability
Start Anytime
PC & Mac Compatible
Android & iOS Friendly
Accredited CEUs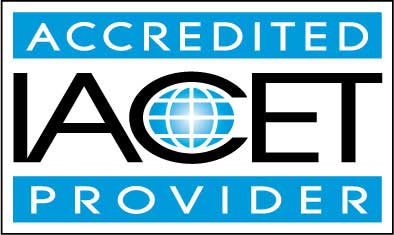 By successfully completing this course, students will be able to:
Describe what Bible stories are and why they're important.
Summarize stories in Genesis.
Summarize stories about the Promised Land.
Summarize Israelite stories.
Recognize stories of Jesus Christ.
Describe stories about life and death of Jesus Christ.
Summarize the miracles of Jesus.
Summarize the Parables of Jesus.
Identify Bible stories for kids.
Demonstrate mastery of lesson content at levels of 70% or higher.
Assessment Guide
| Assessment | Points |
| --- | --- |
| Lesson 1 Assignment | 25 points |
| An Introduction | 5 points |
| Lesson 1: An Introduction to Bible Stories | 10 points |
| Lesson 2 Assignment | 25 points |
| Lesson 2: Stories in Genesis | 10 points |
| Lesson 3 Assignment | 25 points |
| Lesson 3: Going to the Promised Land | 8 points |
| Lesson 4 Assignment | 25 points |
| Lesson 4: Israelite Stories | 9 points |
| Lesson 5 Assignment | 25 points |
| Lesson 5: More Stories of God's People | 8 points |
| Lesson 6 Assignment | 25 points |
| Lesson 6: Stories of Jesus Christ | 10 points |
| Lesson 7 Assignment | 25 points |
| Lesson 7: More Jesus Stories | 9 points |
| Lesson 8 Assignment | 25 points |
| Lesson 8: Jesus Dies, Lives On | 10 points |
| Lesson 9 Assignment | 25 points |
| Lesson 9: Miracles of Jesus | 10 points |
| Lesson 10 Assignment | 25 points |
| Lesson 10: Parables of Jesus | 10 points |
| Lesson 11 Assignment | 25 points |
| Lesson 11: Bible Stories for Kids | 10 points |
| The Final Exam | 52 points |