Adobe Muse CC is the newest addition to Adobe's web design programs. Unlike Dreamweaver, which requires knowing a lot of code, Muse CC is a WYSIWYG (or what you see is what you get) design editor. Most tasks that you complete in Muse CC are done with a drag and drop of a mouse. You don't have to know how to write a word of code to successfully use this program to create personal or business websites, ecommerce sites or educational sites, as well as small or large sites.
For those wanting to learn how to use Muse CC, this course will teach you:
· How to create a website
· How to plan out a website
· The basics of optimizing your website
· How to create a layout for webpages and your entire site
· How to add elements to your web pages, including colors, text, images, and more
· How to add advanced features to your website including special effects and widgets
· How to add social media to your website, including Facebook, Twitter, and YouTube
· How to publish your website to the Internet
· And much more!
This course will teach you how to use Muse CC to design websites. It doesn't matter if you have experience using Muse CC. It also doesn't matter if you've ever designed a website before. This course will start at the beginning, teaching you what you need to know about web design and graphics so you get the most out of designing websites using Muse.
Completely Online
Self-Paced
Printable Lessons
Full HD Video
6 Months to Complete
24/7 Availability
Start Anytime
PC & Mac Compatible
Android & iOS Friendly
Accredited CEUs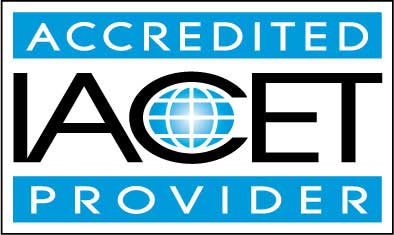 By successfully completing this course, students will be able to:
Describe what Adobe Muse is and what it can do.
Demonstrate planning and creating your website using Muse CC.
Demonstrate working with master pages.
Demonstrate adding text to your website, formatting text, and adding images and graphics.
Demonstrate creating menus, widgets, and links within your site.
Demonstrate adding content from other sources to your website.
Demonstrate publishing your site to the web.
Demonstrate mastery of lesson content at levels of 70% or higher.
Assessment Guide
| Assessment | Points |
| --- | --- |
| Lesson 1 Assignment | 1 points |
| Lesson 1 Exam | 10 points |
| Lesson 2 Assignment | 1 points |
| Lesson 2 Exam | 10 points |
| Lesson 3 Assignment | 1 points |
| Lesson 3 Exam | 10 points |
| Lesson 4 Assignment | 1 points |
| Lesson 4 Exam | 10 points |
| Lesson 5 Assignment | 1 points |
| Lesson 5 Exam | 10 points |
| Lesson 6 Assignment | 1 points |
| Lesson 6 Exam | 10 points |
| Lesson 7 Assignment | 1 points |
| Lesson 7 Exam | 10 points |
| Lesson 8 Assignment | 1 points |
| Lesson 8 Exam | 10 points |
| Lesson 9 Assignment | 1 points |
| Lesson 9 Exam | 10 points |
| Lesson 10 Assignment | 1 points |
| Lesson 10 Exam | 10 points |
| Lesson 11 Assignment | 1 points |
| Lesson 11 Exam | 10 points |
| Lesson 12 Assignment | 1 points |
| Lesson 12 Exam | 10 points |
| The Final Exam | 59 points |