You really don't need someone else to help you transform your own life. You can take charge yourself! A life coach will provide great motivation, encouragement and hopefully wisdom, but at the end of the day it is still just you who will need to do the work in order to live the life you always wanted.
Everyone wants to improve something: be a better parent or spouse...be happier, more peaceful, more fulfilled. Self-help books fly off the bookshelves and call-in radio shows answer questions one at a time to share knowledge and instruction, yet we continue to veer off course and find ourselves living someone else's life. Becoming your own life coach enlightens and empowers you to find, capture, and live the life that is meant for you and you alone. Through easy-to-follow lessons and exercises, this course will help you assess your strengths, curtail your weaknesses, and discover the possibilities that await you.
Completely Online
Self-Paced
Printable Lessons
Full HD Video
6 Months to Complete
24/7 Availability
Start Anytime
PC & Mac Compatible
Android & iOS Friendly
Accredited CEUs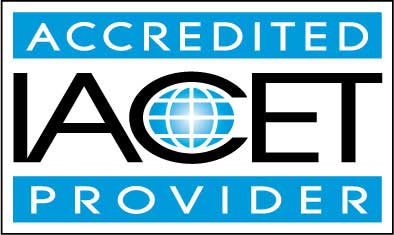 By successfully completing this course, students will be able to:
Describe what to expect when managing and coaching yourself.
Identify what it is you want and why what you want is relevant and important.
Demonstrate how to create practical plans and manage these plans to get what you want and need.
Identify the negatives in life that hold you back and how to stay on track with your goals.
Describe how effective life management can help your vocational living and your future career.
Define the concept abundant living and learn to apply it to your life.
Describe methods you can use to manage your finances.
Define healthy relationships and how to create and maintain them.
Demonstrate mastery of lesson content at levels of 70% or higher.
Assessment Guide
| Assessment | Points |
| --- | --- |
| An Introduction | 1 points |
| Lesson 1 Assignment | 1 points |
| Lesson 1 - Getting Ready for the Ride | 9 points |
| Lesson 2 Assignment | 1 points |
| Lesson 2 - Life and What You Want from It | 10 points |
| Lesson 3 Assignment | 1 points |
| Lesson 3 - Life: Plans, Practicality, and Possibility | 10 points |
| Lesson 4 Assignment | 1 points |
| Lesson 4 - Body: The Body as a Temple | 10 points |
| Lesson 5 Assignment | 1 points |
| Lesson 5 - Mind: Blocking Out the Darkness, Letting in the Light | 10 points |
| Lesson 6 Assignment | 1 points |
| Lesson 6 - Soul: Threats from the Outside, Threats from the Inside | 10 points |
| Lesson 7 Assignment: Your Job and Career | 2 points |
| Lesson 7 - Work: Vocational Living | 9 points |
| Lesson 8 Assignment | 1 points |
| Lesson 8 - Work: Crafting Your Career | 9 points |
| Lesson 9 Assignment | 1 points |
| Lesson 9 - Money: Abundant Living | 9 points |
| Lesson 10 Assignment | 1 points |
| Lesson 10 - Money: Money Management 101 | 9 points |
| Lesson 11 Assignment: Healthy Relationships | 1 points |
| Lesson 11 - Love: Healthy Relationships | 10 points |
| Lesson 12 Assignment: Primary and Secondary Languages of Love | 1 points |
| Lesson 12 - Love: Plant the Seeds, Grow the Garden | 8 points |
| The Final Exam | 55 points |