Music shapes and is shaped by our lives. Learn and appreciate the history of music.
A well-rounded study of music appreciation begins with basic elements of music. Knowing the basic elements of music will aid any music listener in developing a working vocabulary for discussing music, determining different qualities of music, and evaluating a composer or performer's choices with a composition. These elements can then be applied when presented with a new piece or even genre of music. Jazz, for example, is a genre of music started in the United States within the African-American culture, using syncopated rhythms of African music, call-and-response forms used in slave songs and spirituals, and European musical influences. This unique blend of music origins still accounts for new developments and experiments in jazz music today.
We will also study how Classical music has changed since the days of Beethoven and Brahms. The twentieth century contained a rich tradition of new styles and brilliant new composers from Europe and the United States. Visionaries such as Claude Debussy and Maurice Ravel set the stage for the early twentieth century with new ideas, and Arnold Schoenberg ushered in the Modern era in 1945 with his revolutionary sound.
Finally, we will review the myriad contributions to the musical repertoire from non-Western regions, including Sub-Saharan Africa, India, and Japan. Both European and American music have been greatly influenced by these regions and the history of these musical styles are both diverse and enlightening.
Students in this course will have the opportunity to sample many kinds of music, from the Gregorian Chants of the Middle Ages to the song that currently occupies the #1 spot on Billboard's Hot 100 Chart. You will learn such things as:
Who wrote the heart-stopping movie music that accompanies the teenage girl going into the dark basement at midnight?
Who thought of the call-and-response cadences that keep the infantry marching?
Who developed the Big Band beat that makes us want to get up and dance?
How did the sailors on tall ships use music to work together as they hauled the long lines?
What songs helped escaping slaves find their way north?
How did 16th century music find its way to the top of the popularity charts in the 1980s?
How did a fire bring about the first Broadway musical?
How did singing together change people's hearts and minds during the Civil Rights movement?
Join today and learn about the composers and performers whose music has provided the soundtrack for our lives.
Completely Online
Self-Paced
Printable Lessons
Full HD Video
6 Months to Complete
24/7 Availability
Start Anytime
PC & Mac Compatible
Android & iOS Friendly
Accredited CEUs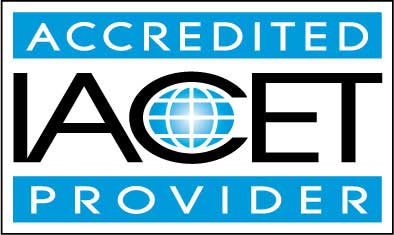 By successfully completing this course, students will be able to:
Describe basic elements of music.
Identify medieval music.
Identify renaissance music.
Identify baroque music.
Identify classical music.
Summarize the romantic period in music.
Summarize classical (pre-modern) music, 1900-1945 and modern classic music (1945-present).
Identify, recognize and describe jazz music.
Recognize opera music.
Recognize and identify pop music, folk music, and non-western music.
Demonstrate mastery of lesson content at levels of 70% or higher.
Assessment Guide
| Assessment | Points |
| --- | --- |
| An Introduction | 5 points |
| Lesson 1 Assignment | 25 points |
| Lesson 1 Exam | 9 points |
| Lesson 2 Assignment | 25 points |
| Lesson 2 Exam | 14 points |
| Lesson 3 Assignment | 25 points |
| Lesson 3 Exam | 10 points |
| Lesson 4 Assignment | 25 points |
| Bach Music | 100 points |
| Lesson 4 Exam | 15 points |
| Lesson 5 Assignment | 25 points |
| Lesson 5 Exam | 14 points |
| Lesson 6 Assignment | 25 points |
| Listening to Music | 100 points |
| Lesson 6 Exam | 15 points |
| Lesson 7 Assignment | 25 points |
| Lesson 7 Exam | 10 points |
| Lesson 8 Assignment | 25 points |
| Lesson 8 Exam | 10 points |
| Lesson 9 Assignment | 25 points |
| Jazz Music | 100 points |
| Lesson 9 Exam | 10 points |
| Lesson 10 Assignment | 25 points |
| Lesson 10 Exam | 10 points |
| Lesson 11 Assignment | 25 points |
| Lesson 11 Exam | 15 points |
| Lesson 12 Assignment | 25 points |
| Your Favorites | 100 points |
| Lesson 12 Exam | 15 points |
| Lesson 13 Assignment | 25 points |
| Broadway Music | 100 points |
| Lesson 13 Exam | 15 points |
| Lesson 14 Assignment | 25 points |
| Pop Music | 100 points |
| Lesson 14 Exam | 15 points |
| Lesson 15 Assignment | 25 points |
| Music Choice | 100 points |
| Lesson 15 Exam | 13 points |
| New Things | 100 points |
| Lesson 16 Exam | 10 points |
| The Final Exam | 45 points |