In this day and age, it is more important than ever to know how to be in the moment at all times. To experience awareness of your surroundings at all times will lead to a more productive self, in both your personal life and in the workplace. Do you know what mindfulness is? It is the act of being present in the moment, and not taking the time to worry about tomorrow or have any regrets from yesterday.

This in-depth course will teach you about what mindfulness is and how it can make your life richer and happier.
You will learn about the history of mindfulness and the many benefits it has to both your mind and body.

Here are just a few topics that are covered in this thorough course:
1) how to free yourself from negative thinking, 2) how to be an effective communicator, 3) how to deal with challenging situations in the workplace, 4) how to boost your productivity and 5) how to live in the present.
The course also covers many tips and techniques that you can use in your daily life in order to be at peace each and every day.

With the evolving world and technology, our surroundings will become more and more chaotic. It's up to you to live your life to the fullest without the stresses of the world. This course will teach you how to make the most out of your life and how to live in today.
Completely Online
Self-Paced
Printable Lessons
Full HD Video
6 Months to Complete
24/7 Availability
Start Anytime
PC & Mac Compatible
Android & iOS Friendly
Accredited CEUs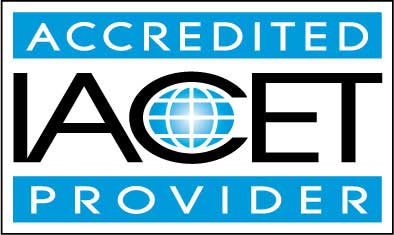 By successfully completing this course, students will be able to:
Describe what mindfulness in the workplace is, the benefits of being mindful, and why being mindful is important.
Summarize methods for freeing yourself from negative thinking.
Summarize effective communication and effective leadership techniques and the role mindfulness plays in achieving these.
Demonstrate how to handle challenging situations in the workplace.
Define awareness and recognize what being present in the moment means.
Identify techniques for exercising mindfulness.
Describe how to improve productivity and achieve more by being mindful.
Demonstrate mastery of lesson content at levels of 70% or higher.
Assessment Guide
| Assessment | Points |
| --- | --- |
| An Introduction | 5 points |
| Lesson 1 Assignment | 15 points |
| Lesson 1 Exam | 11 points |
| Lesson 2 Exam | 9 points |
| Lesson 3 Assignment | 15 points |
| Lesson 3 Exam | 11 points |
| Unfair Criticism - Lesson 4 Assignment | 15 points |
| Lesson 4 Exam | 10 points |
| Challenging Workplace Situations | 15 points |
| Lesson 5 Exam | 9 points |
| Lesson 6 Assignment | 15 points |
| Lesson 6 Exam | 9 points |
| Lesson 7 Assignment | 15 points |
| Lesson 7 Exam | 10 points |
| Lesson 8 Exam | 10 points |
| Lesson 9 Assignment | 15 points |
| Lesson 9 Exam | 10 points |
| Lesson 10 Exam | 10 points |
| Final Exam | 40 points |