Online Class: The Runes
---

$
55.00
no certificate
- OR -
$
80.00
with CEU Certificate*
13

26

11

1.1
Course Description
Some say the Runes are a mystic source of power and protection bestrode from the Ancient Gods. Others have sought and believably found spiritual harmony and co-existence with the natural [earth]. For many, asking for daily guidance by casting of the runes onto an outstretched cloth is a sacred act. To have ones destiny lay out before them, as prescribed by the gods is divine indeed.
To understand how to cast and draw upon the mystical power, one must seek to explore its natural origins. Thought by most, the roots lie deeply with in ancient Norse [Viking] mythology and history. During a period known as The Dark Ages [600-800 BC], in the region of Scandinavia lived a society of people that had no need of a written language. They expressed ideas using a system of mantra sounds that corresponded to each of 24 symbols [Elder Futhorkh Runes] that formed complete thought based on their arrangement to each other.
As the Vikings traveled and explored the neighboring regions, they encountered new and different tribes. Each, as they adopted the Futhorkh Runes into their own culture attached the symbols to their own alphabets and added new symbols for the alphabet that had none. The original runes along with the new symbols were widely adopted into their religious rites.
Fearing that the true purpose of the runes would be discovered some of the original runes were altered, hidden or replaced with new symbols, by the ruling Rune Masters to confuse the reading and quench the power drawn from them from.
In this study, you will learn how to recreate and activate the Original Elder Futhorkh Runes. Come to better understand their true purpose and meaning and how to cast and read the Runes. You will also learn how to set up 'The Sacred Alter' and conduct private and group 'Rune Ceremonies'.
Completely Online
Self-Paced
Instructor Feedback
IACET CEUs
6 Months to Complete
24/7 Availability
Start Anytime
PC & Mac Compatible
Android & iOS Friendly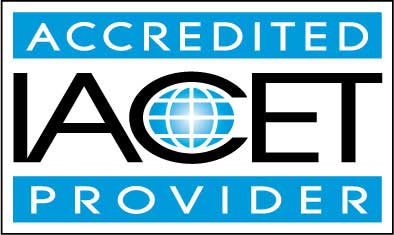 Universal Class, Inc. has been approved as an
Accredited Provider
by the
International Association for Continuing Education and Training
(IACET). In obtaining this approval, Universal Class, Inc. has demonstrated that it complies with the ANSI/IACET Standard which is widely recognized as the Standard of good practice internationally. As a result of their Accredited Provider status, Universal Class, Inc. is authorized to offer IACET CEUs for its courses that qualify under the ANSI/IACET Standard.
Request More Information

Have a question? Check out our
FAQ
or contact us for more information.
Course Lessons
Lesson 1 : The History and Foundation of the Runes

Some say the Runes are a mystic source of power and protection bestrode from the Ancient Gods. Others have sought and believably found spiritual harmony and co-existence with the natural [earth]. For many, asking for daily guidance by casting of the runes

Lesson 2 : The Elder Futhark

Description of the Runic alphabet from medieval Germany which is used in modern rune readings, the Elder Futhark

Lesson 3 : Rune Symbology: What Do They Mean?

As we have already seen in the previous Unit how the meaning of the rune symbols changed from being glyphs that represented the gods or goddess of Asgard.

Lesson 4 : Writing with Rune Symbols

In this chapter, we are looking at the practical use of the symbol alphabet.

Lesson 5 : Poems of the Sacred Symbols

The lay in the Poetic Edict "Song of the High One", sings a song telling of Wuotan's death and rebirth while hanging on the World Tree [Yggdrasil Tree].

Lesson 6 : Rune Making

The materials needed for making a rune set are available from your local craft-hobby shop.

Lesson 7 : Rune Casting, How to read the runes

Rune Casters will tell you that there are as many ways to cast the runes, as there are grains of sand on the seashore.

Lesson 8 : The Sacred Altar

The sacred altar is the corner stone to any ceremony, private or group. There are however, a few basic items needed.

Lesson 9 : Magical Rune Formulas

Using the runes for meditation, incantations, talismans, manifestations, and annual festivals

Lesson 10 : Rune Rituals Ceremony for Self

The private rune ceremony held twice daily, once before the start of the day, to renew your spirit [loci] with the natural and cosmos, receiving positive energy and to seek insight and direction from the gods for today's events.

Lesson 11 : Rune Rituals Ceremonies for Group

The group rune ceremony usually held monthly and during Pagan religious celebrations requires a large venue or sizable outdoor space depending on the number of participants.

Lesson 12 : Using the Elder Futhark Runes for Health, Wealth and Happiness

By using the different rune formulas for calming, relaxation, sleep, healing, and banishing evil loci that fill you with negative energy for have the power to refortify with positive energy, which protects your good health.

Bibliography and Appendixes

Bibliography and Appendixes
Additional Course Information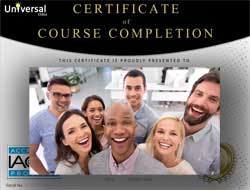 Document Your Lifelong Learning Achievements

Earn an Official Certificate Documenting Course Hours and CEUs
Verify Your Certificate with a Unique Serial Number Online
View and Share Your Certificate Online or Download/Print as PDF
Display Your Certificate on Your Resume and Promote Your Achievements Using Social Media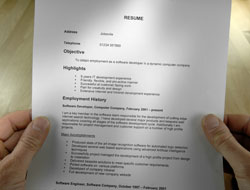 Languages:
English - United States, Canada and other English speaking countries
Category:
Course Type:
Spiritual Education
Grading Policy:
Earn a final grade of 70% or higher to receive an online/downloadable CEU Certification documenting CEUs earned
Assessment Method:
Lesson assignments and review exams
Duration:
Continuous: Enroll anytime!
Choose Your Subscription Plan
Student Testimonials
"All was helpful." -- Kelly M.
"Very good course." -- Clare S.
"It was my very first course on Runes. I find it very helpful and the class netlinks very informative. The Instructor is great and had a lot patience. He always answered emails in a fast manner." -- Alma H.
"I found the course content to be very helpful. The external links provided great additional reading and information." -- Dietra M.
"Thank you!" -- Cindylu F.