This course offers an introduction to the field of etiquette consulting. It provides essential etiquette protocols for the most common situations in Part 1, followed by essentials for setting up and conducting an etiquette consulting business in Part 2.
The first lesson offers an introduction to etiquette, and includes definitions and components of etiquette. Here, the student receives vital foundational information for what it means to conduct oneself with courtesy. We begin the discussion of specific etiquette guidelines in lesson 2, which covers preparing the voice for the telephone, telephone and cell phone etiquette, and handling difficult conversations. Lesson 3 then moves to person-to-person contact, with guidelines on greetings, introductions, handshakes and proper use of titles. Lesson 4 continues the discussion of general etiquette with tips on proper sitting and walking styles, and proper attire for men and for women in different situations. Here, you will learn the difference between "Black Tie" and "White Tie" dress, for example. Lesson 5 offers a discussion of general manners, table manners, tipping, and thank-you notes. Lesson 6 completes our discussion of specific United States etiquette guidelines with explanations of nonverbal communication ("body language") and conversation etiquette. The final chapter in this section, Lesson 7, discusses cross-cultural etiquette, an essential conversation since the remainder of the course's content is aimed specifically at United States perceptions of etiquette.
Part 2 covers essentials for setting up your own etiquette consulting business. Lesson 8 discusses essentials for preparing for a career in this field. Lesson 9 hones in on how to do etiquette consultations. In Lesson 10 the student learns about essentials for starting a consulting business. Lesson 11 offers sample contractual agreements, and finally, lesson 12 offers samples and forms of other types.
In all, this course offers an excellent guide to setting up and conducting a successful etiquette consulting business, covering all basics from answering the first phone call to completing contracts. Those wishing to enter the etiquette consulting business or those simply wishing to improve their etiquette and business skills will find this a very useful course.
Completely Online
Self-Paced
Printable Lessons
Full HD Video
6 Months to Complete
24/7 Availability
Start Anytime
PC & Mac Compatible
Android & iOS Friendly
Accredited CEUs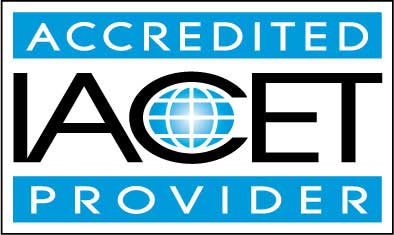 By successfully completing this course, students will be able to:
Describe what exactly an etiquette consultant is and what they do.
Describe etiquette protocols for telephone communication.
Summarize sitting positions, walking styles, and proper attire in different situations.
Recognize manners, table manners, tips and tipping, thank you notes.
Describe nonverbal communication (body language) and conversational etiquette.
Recognize cross-cultural etiquette.
Summarize the procedures of an etiquette consultation.
Summarize steeps need to start your own etiquette consulting business.
Demonstrate mastery of lesson content at levels of 70% or higher.
Assessment Guide
| Assessment | Points |
| --- | --- |
| An Introduction | 1 points |
| Exam 1 | 10 points |
| Lesson 2 Assignment | 2 points |
| Exam 2 | 10 points |
| Exam 3 | 9 points |
| Lesson 4 Assignment | 2 points |
| Exam 4 | 10 points |
| Exam 5 | 11 points |
| Lesson 6 Assignment | 2 points |
| Exam 6 | 10 points |
| Exam 7 | 10 points |
| Exam 8 | 10 points |
| Lesson 9 Assignment | 2 points |
| Exam 9 | 10 points |
| Lesson 10 Assignment | 2 points |
| Exam 10 | 10 points |
| Exam 11 | 10 points |
| Exam 12 | 10 points |
| The Final Exam | 53 points |