Adobe Edge Animate CC is a motion graphics creation tool for the web. Using Edge Animate, you can create animation and interactivity to produce visuals such as banner ads, slideshows, animations, and other forms of rich media.
In this course, we are going to discuss the importance of Adobe Edge Animate CC in the creation and design of animation and interaction on the web today. We'll also explore when and how you should use Edge Animate, as well as how it can be used in conjunction with other Adobe programs. Once you're familiar with the purpose of the program, we'll delve into the features of the program itself, teaching you step-by-step how to use it to create stunning visuals, animations, and complex interaction.
As part of this course, you'll learn how to:
· Create a new composition, then create elements and basic text
· Import bitmap and vector images
· Edit the properties of an element
· Add keyframes to a composition to animate an element
· Adding and animating element effects, such as drop shadows
· Using the Pin tool to create animations
· Veiling and unveiling elements on the Stage
· Editing the duration of an animation – or a composition
· Creating a fade
· Applying eases
· Using the Clipping tool
· Creating and working with symbols
· Creating interaction in a composition, such as rollover effects and clickable buttons
· Adding JavaScript and working with the Code panel
· Using labels as references
· Publishing a composition
· And more
This course will teach you how to successfully use Edge Animate, no matter if you have ever used the program before or not. Both the beginner and seasoned user can benefit from this course, starting with the basics of the program including navigation and continuing on to more advanced features. With rich text curriculum, detailed screenshots of every move, and comprehensive HD video tutorials, this course will provide you the best education tool to get the most out of learning how to use Edge Animate!

You do not need to have access to Edge Animate to take or complete this course. However, it is recommended. Please note that a 30 day free trial of Edge Animate CC is available on the Adobe website.
Completely Online
Self-Paced
Printable Lessons
Full HD Video
6 Months to Complete
24/7 Availability
Start Anytime
PC & Mac Compatible
Android & iOS Friendly
Accredited CEUs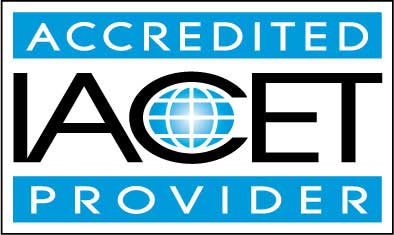 By successfully completing this course, students will be able to:
Demonstrate creating motion using keyframes.
Demonstrate importing and creating elements.
Demonstrate creating and using animation.
Demonstrate working with symbols.
Create interactive compositions.
Demonstrate publishing your composition.
Demonstrate creating a responsive design.
Demonstrate your knowledge in the course project.
Demonstrate mastery of lesson content at levels of 70% or higher.
Assessment Guide
| Assessment | Points |
| --- | --- |
| Assignment 1 | 1 points |
| Exam 1 | 10 points |
| Assignment 2 | 1 points |
| Exam 2 | 10 points |
| Assignment 3 | 1 points |
| Exam 3 | 10 points |
| Assignment 4 | 1 points |
| Exam 4 | 10 points |
| Assignment 5 | 1 points |
| Exam 5 | 10 points |
| Assignment 6 | 1 points |
| Exam 6 | 9 points |
| Assignment 7 | 1 points |
| Exam 7 | 10 points |
| Assignment 8 | 1 points |
| Exam 8 | 10 points |
| Assignment 9 | 1 points |
| Exam 9 | 10 points |
| Assignment 10 | 1 points |
| Exam 10 | 10 points |
| Assignment 11 | 1 points |
| Exam 11 | 10 points |
| Assignment 12 | 1 points |
| Exam 12 | 9 points |
| Final Exam | 60 points |