Cybersecurity is defined as the steps and processes taken to protect networks, devices, programs, and data from unauthorized access that can result in theft or damage. Small and large companies alike put cybersecurity measures into place to protect their network, as well as to restrict employees from visiting websites that may compromise sensitive data. It's just as important as any measures a company takes to secure their trade secrets or physical assets from being compromised.
In this course, you will receive beginner training in the field of cybersecurity. This training is ideal for those new to the field, but interested in pursuing a career. This course covers the many areas of cybersecurity that you'll need to gain employment, including network security, cloud security, system security, network infrastructure, protocols, and encryption.
You will learn various security concepts and protocols including:
The types of hardware used in computer networks
Basic network design
TCP/IP, Common TCP protocols and port numbers
Best practice for wireless networks
Best practice for remote users
Subnetting
Network administration principles
Risk mitigation strategies
Forensic procedures
Incident response procedures
The types of cyber attacks and how to prevent them
The types of wireless attacks, application attacks, and injection attacks
About phishing and other social engineering methods
Penetration testing and vulnerability testing
Hardware Security
Virtualization
Encryption and Cryptography
And more.
You do not need any special programs or equipment to take this course. Everything that you need to learn the material and meet the requirements are provided in the lessons. Although the goal of this course is not preparation for certification exams that might be needed to gain employment, it provides the groundwork for future studies or the potential for entry level work in smaller companies.
Completely Online
Self-Paced
Printable Lessons
Full HD Video
6 Months to Complete
24/7 Availability
Start Anytime
PC & Mac Compatible
Android & iOS Friendly
Accredited CEUs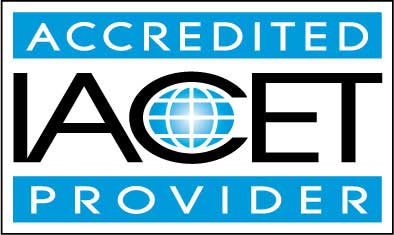 By successfully completing this course, students will be able to:
Describe what cybersecurity means what why it is important.
Describe basic network security.
Summarize principles of network administration.
Describe risk mitigation.
Summarize security risks associated with integrating systems.
Determine basic incident response and forensics.
Describe the importance of security training.
Describe malware and cyber attacks.
Describe cyber attacks and mitigation techniques.
Summarize addressing security vulnerabilities in a network.
Describe authentication and access services and controls.
Summarize encryption and cryptography techniques and best practices.
Demonstrate mastery of lesson content at levels of 70% or higher.
Assessment Guide
| Assessment | Points |
| --- | --- |
| Lesson 1 Assignment | 5 points |
| Lesson 1 Quiz | 10 points |
| Lesson 2 Assignment | 5 points |
| Lesson 2 Quiz | 9 points |
| Lesson 3 Assignment | 5 points |
| Lesson 3 Quiz | 10 points |
| Lesson 4 Assignment | 5 points |
| Lesson 4 Quiz | 10 points |
| Lesson 5 Assignment | 5 points |
| Lesson 5 Quiz | 10 points |
| Lesson 6 Assignment | 5 points |
| Lesson 6 Quiz | 10 points |
| Lesson 7 Assignment | 5 points |
| Lesson 7 Quiz | 10 points |
| Lesson 8 Assignment | 5 points |
| Lesson 8 Quiz | 10 points |
| Lesson 9 Assignment | 5 points |
| Lesson 9 Quiz | 10 points |
| Lesson 10 Assignment | 5 points |
| Lesson 10 Quiz | 10 points |
| Lesson 11 Assignment | 5 points |
| Lesson 11 Quiz | 11 points |
| Lesson 12 Assignment | 5 points |
| Lesson 12 Quiz | 10 points |
| Lesson 13 Assignment | 5 points |
| Lesson 13 Quiz | 10 points |
| Lesson 14 Assignment | 5 points |
| Lesson 14 Quiz | 10 points |
| Lesson 15 Assignment | 5 points |
| Lesson 15 Quiz | 10 points |
| The Final Exam | 78 points |