The purpose of this course is to teach you the important features of Access 2019 and how to use them. This course was designed for beginners so that even if you've never so much as opened the program before, you can learn how to use it. Once we cover the basics, we'll move on to advanced features. If you've used Access before, perhaps prior versions, the first few lessons will be a refresher and introduce you to some of the updates you'll encounter in the newest version of Microsoft Access.
It's highly recommended that you install Access 2019 on your computer. You can purchase Microsoft Office to get all of the Office applications, or subscribe to Office 365 to pay a monthly subscription for the software.
What is Microsoft Access 2019?
Unless you've used Microsoft Access before, you may be unclear as to what exactly it is and how you'll use it. Microsoft Excel, PowerPoint, and Word are very popular programs, so we're very familiar with them, if only by name. Access, however, isn't as widely used or discussed, so before we begin this course, it's important to look at what this software program does, and how it will help you.
Microsoft Access is an information management tool that allows you to store, report, and analyze information. If you're trying to use Excel to manage large amounts of information, then chances are Microsoft Access will be helpful to you.
You see, a spreadsheet program such as Excel is great if you want to maintain and calculate small bits of information. It's easy enough to use when you want to create a spreadsheet, enter data, create formulas, etc.
Excel makes it very easy to sort, filter, and format quickly. That said, though, Excel is not ideal for handling hundreds of records if you have one thing you need to track. It's easy to have errors, and that makes analysis, summing, and reporting difficult.
Microsoft Access is the answer to that problem. Think of it as Excel's big sister. She handles everything that Excel might have a tough time doing.
Completely Online
Self-Paced
Printable Lessons
Full HD Video
6 Months to Complete
24/7 Availability
Start Anytime
PC & Mac Compatible
Android & iOS Friendly
Accredited CEUs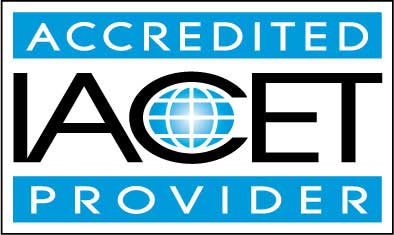 By successfully completing this course, students will be able to:
Describe what a database is how it differs from a spreadsheet and what the capabilities of MS Access are.
Describe what database objects are.
Demonstrate navigating the MS Access interface.
Demonstrate creating your first database.
Demonstrate using object views in Access.
Demonstrate using forms.
Summarize controls and formatting forms.
Describe what queries are and why they are important.
Describe using criteria, operators, and wildcards.
Describe parameter queries.
Describe creating and using relationships.
Define normalization.
Define calculated expressions.
Describe summarizing data using aggregate queries.
Demonstrate designing and customizing your report.
Describe methods for importing and exporting data in your database.
Demonstrate mastery of lesson content at levels of 70% or higher.
Assessment Guide
| Assessment | Points |
| --- | --- |
| An Introduction | 1 points |
| Lesson 1 Exam | 3 points |
| Lesson 2 Exam | 3 points |
| Lesson 3 Exam | 5 points |
| Lesson 4 Exam | 5 points |
| Lesson 5 Exam | 4 points |
| Lesson 6 Exam | 5 points |
| Lesson 7 Exam | 5 points |
| Lesson 8 Exam | 5 points |
| Lesson 9 Exam | 5 points |
| Lesson 10 Exam | 8 points |
| Lesson 11 Exam | 5 points |
| Lesson 12 Exam | 3 points |
| Lesson 13 Exam | 5 points |
| Lesson 14 Exam | 5 points |
| Lesson 15 Exam | 5 points |
| Lesson 16 Exam | 3 points |
| Lesson 17 Exam | 4 points |
| Lesson 18 Exam | 5 points |
| Lesson 19 Exam | 3 points |
| Lesson 20 Exam | 6 points |
| Lesson 21 Exam | 4 points |
| The Final Exam | 80 points |