Have you ever wondered what weddings are like in other cultures? Perhaps you're planning a wedding of your own and want to incorporate some of your own cultural or religious traditions, but don't know where to begin. Maybe you've been invited to a traditional, culture- or religion-specific wedding and want to ensure you understand the ceremony and etiquette, or are searching for unique ideas for your own ceremony.
You can perform your own internet searches, but with the vast amount of information out there – much of which does not agree or coincide – it could take hours to research it all, and may end in frustration or confusion.
This course will introduce you to many wedding traditions around the world, including courtship, engagement, pre-wedding requirements and rituals, the actual wedding ceremony, and wedding attire. Among the many topics covered in this course, we'll explore wedding traditions from Asian, European, and African cultures as well as western traditions and influences, unusual weddings, and the costs involved in hosting a wedding. In our final lesson, we'll also discuss the multi-billion dollar bridal industry, which includes diamond engagement rings.
This course provides an excellent overview of a wide variety of wedding customs and traditions around the world, together in fourteen lessons. Whether needing personal information or looking for a course on wedding traditions for professional reasons, you're sure to find "Weddings around the World" interesting and helpful.
Completely Online
Self-Paced
Printable Lessons
Full HD Video
6 Months to Complete
24/7 Availability
Start Anytime
PC & Mac Compatible
Android & iOS Friendly
Accredited CEUs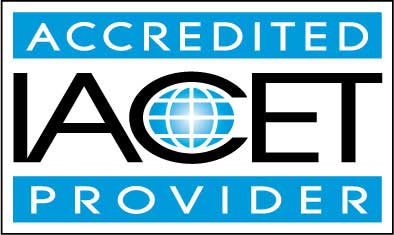 By successfully completing this course, students will be able to:
Describe common wedding traditions.
Describe Wedding Traditions of American, Native American, Pennsylvania Dutch, Amish, and French-Canadian Cultures.
Describe Wedding Customs in Indian Cultures.
Describe Weddings in Australia, New Zealand, Iceland, and Greenland.
Describe Weddings in South American Cultures and Mexico.
Describe Weddings in Asian Cultures.
Describe Weddings in Cultures of Romance Languages.
Describe traditions of Turkey, Egypt, Greece, and Libya.
Demonstrate mastery of lesson content at levels of 70% or higher.
Assessment Guide
| Assessment | Points |
| --- | --- |
| Motives for Taking this Course | 2 points |
| Exam 1 | 12 points |
| Exam 2 | 11 points |
| Exam 3 | 10 points |
| Exam 4 | 13 points |
| Exam 5 | 14 points |
| Exam 6 | 10 points |
| Exam 7 | 10 points |
| Exam 8 | 11 points |
| Exam 9 | 9 points |
| Exam 10 | 11 points |
| Exam 11 | 12 points |
| Exam 12 | 12 points |
| Exam 13 | 7 points |
| Exam 14 | 12 points |
| The Final Exam | 87 points |