Online Class: Reiki Attunements
---

$
55.00
no certificate
- OR -
$
80.00
with CEU Certificate*
12

Lessons

25

Exams &

Assignments

11

Hours

average time

1.1

CEUs

0

Students

have taken this course
Course Description
Reiki is increasingly popular all over the world as a complimentary treatment for both minor ailments and major diseases. More people than ever before are seeking out alternative healing opportunities and many turn to Reiki because of its successful reputation and the fact that it is a totally safe, non invasive treatment it can even be carried out over distances of hundreds of miles.
This course examines the key elements of Reiki with a strong focus on the Attunement process. Attunements are what separate Reiki from other forms of healing; the Attunement ceremony replaces the need for extensive training by opening you up as a channel for the healing energy of Reiki. Once a person is Attuned, they can heal themselves and those around them. This power never leaves you once you are a channel for Reiki energy, you are connected for life. Many Attuned people move on to become Reiki practitioners, while many choose to use their connection with the energy of Reiki to keep themselves and the people close to them healthy and happy.
Reiki is essentially intuitive and fluid; importance is placed very firmly on the experience of the individual and so this course does not just offer an understanding of Reiki, rather it provides a personal journey through what Reiki means and how it can be used. Throughout the course the student is encouraged to explore their own feelings and motivations, there are exercises in meditation and genuine accounts from various types of people who have been through the Attunement process.
Whether you are experienced in the field of Reiki or are a complete novice, this course offers a unique opportunity to combine knowledge about what Reiki means with some personal development which will help you with the learning and give you a feel for it.
Completely Online
Self-Paced
Instructor Support
IACET CEUs
6 Months to Complete
24/7 Availability
Start Anytime
PC & Mac Compatible
Android & iOS Friendly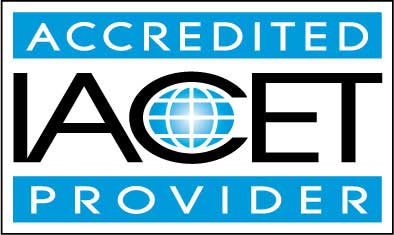 Universal Class, Inc. has been approved as an
Accredited Provider
by the
International Association for Continuing Education and Training
(IACET). In obtaining this approval, Universal Class, Inc. has demonstrated that it complies with the ANSI/IACET Standard which is widely recognized as the Standard of good practice internationally. As a result of their Accredited Provider status, Universal Class, Inc. is authorized to offer IACET CEUs for its courses that qualify under the ANSI/IACET Standard.
Request More Information

Have a question? Check out our
FAQ
or contact us for more information.
Course Lessons
Lesson 1 - Introduction

This lesson will set the foundations of the attunement course by looking briefly at the principles upon which Reiki is built and then at history of Reiki.

Lesson 2 - Reiki Symbols

This lesson focuses on the Reiki symbols and their uses.

Lesson 3 - The Theory of Reiki Attunements

This lesson introduces the often confusing concept of Reiki Attunements.

Lesson 4 - Preparing for Reiki Attunement Part 1

This lesson focuses on the days prior to receiving an attunement.

Lesson 5 - Preparing for Reiki Attunement Part 2

This is the second lesson on preparing for attunement and focuses on two of the most important aspects of getting ready to administer and receive Reiki - techniques for cleansing the aura and grounding.

Lesson 6 - Reiki Level 1 Attunements

This lesson explores Reiki 1 - the first of the three Reiki Levels. The main focus of Reiki Level 1 is self-healing and anyone can be attuned.

Lesson 7 - Reiki Level 2 Attunements

This lesson explores Reiki 2 - the second of the three Reiki Levels. The main focus of Reiki Level 2 is healing others and anyone who has completed Reiki Level 1 can be attuned.

Lesson 8 - Reiki Level 3 Attunements

This lesson explores Reiki 3 - the third and final of the three Reiki Levels. The attunements given at Level 3 are sometimes referred to as 'Master Attunements'.

Lesson 9 - The Attunement Ceremony

This lesson looks at the actual attunement ceremony, how it is carried out and what can be expected during a typical attunement.

Lesson 10 - The Attunement Ceremony Part 2

This lesson continues our look at the typical attunement ceremony from the previous lesson.

Lesson 11 - Remote Reiki Attunements

This lesson explores Remote Reiki Attunements and Healing. We will be discussing how physical presence is not necessarily required in order for a person to be healed by Reiki or even to receive an attunement.

Lesson 12 - Lesson Review

This lesson aims to get you thinking about everything this course has covered.
Additional Course Information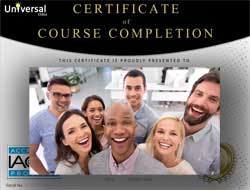 Document Your Lifelong Learning Achievements

Earn an Official Certificate Documenting Course Hours and CEUs
Verify Your Certificate with a Unique Serial Number Online
View and Share Your Certificate Online or Download/Print as PDF
Display Your Certificate on Your Resume and Promote Your Achievements Using Social Media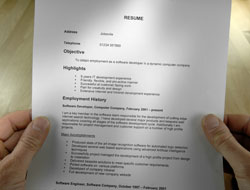 Course Title:
Reiki Attunements
Languages:
English - United States, Canada, United Kingdom, Australia, New Zealand, and other English speaking countries
Category:
Grading Policy:
Earn a final grade of 70% or higher to receive an online/downloadable CEU Certification documenting CEUs earned
Assessment Method:
Lesson assignments and review exams
Duration:
Continuous: Enroll anytime!
Learning Outcomes
By successfully completing this course, students will be able to:
Define what a reiki attunement is.

Summarize reiki symbols.

Describe the theory of reiki attunements.

Describe how to prepare for a reiki attunement.

Describe reiki level 1 attunements.

Describe reiki level 2 attunements.

Describe reiki level 3 attunements.

Summarize the attunement ceremony.

Describe remote reiki attunements, and

Demonstrate mastery of lesson content at levels of 70% or higher.
An Introduction
Assignment
5
Lesson 1 Assignment
Assignment
25
Lesson 1 - Introduction
Exam
10
Lesson 2 Assignment
Assignment
25
Lesson 2 - Reiki Symbols
Exam
9
Lesson 3 Assignment
Assignment
25
Lesson 3 - The theory of Reiki Attunements
Exam
8
Lesson 4 Assignment
Assignment
25
Lesson 4 - Preparing for Reiki Attunement Part 1
Exam
10
Lesson 5 Assignment
Assignment
25
Lesson 5 - Preparing for Reiki Attunement Part 2
Exam
8
Lesson 6 Assignment
Assignment
25
Lesson 6 - Reiki Level 1 Attunements
Exam
7
Lesson 7 Assignment
Assignment
25
Lesson 7 - Reiki Level 2 Attunements
Exam
10
Lesson 8 Assignment
Assignment
25
Lesson 8 - Reiki Level 3 Attunements
Exam
8
Lesson 9 Assignment
Assignment
25
Lesson 9 - The Attunement Ceremony
Exam
10
Lesson 10 Assignment
Assignment
25
Lesson 10 - The Attunement Ceremony Part 2
Exam
10
Lesson 11 Assignment
Assignment
25
Lesson 11 - Remote Reiki Attunements
Exam
9
Lesson 12 Assignment
Assignment
25
The Final Assignement
Assignment
25
Total Points:
429