Medical Office Administrative Procedures is a course that's designed to help those interested in setting up a medical office or who want to learn how to manage their current medical office more efficiently. With 20 different lessons, this course takes learners from the basics of a medical office to the more specialized concerns that face modern medical practitioners today.
Lessons include:
1 - History of Medical Offices
2 - Types of Medical Offices
3 - Medical Office Staff
4 - Medical Office Management
5 - Computer Skills
6 - Telecommunications
7 - Appointment Scheduling
8 - Proper Patient Care
9 - Triage
10 - Handling Medical Emergencies
11 - Office Maintenance
12 - Billing
13 - Medical Terminology
14 - Medical Coding
15 - Transcription
16 - Medical Records
17 - Privacy Practices
18 - Medical Ethics
19 - Hospital Resources
20 - Medical Office Education
Medical offices take more than just a medical degree to begin and to run effectively. With this Medical Office Procedures course, you will not only learn how to set up a well-run office, but you will be able to create a medical team that offers the highest standards in patient care for each appointment and each person that walks in the door, while still making a profit.
Completely Online
Self-Paced
Printable Lessons
Full HD Video
6 Months to Complete
24/7 Availability
Start Anytime
PC & Mac Compatible
Android & iOS Friendly
Accredited CEUs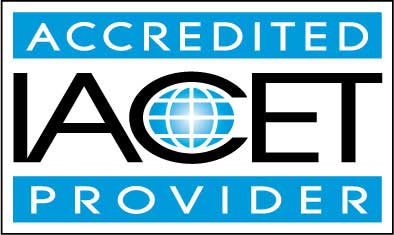 By successfully completing this course, students will be able to:
Describe history of medical offices.
Describe types of medical offices.
Summarize medical office staff.
Describe medical office management.
Define what computer skills are needed for running a medical office.
Summarize telecommunications needs of a medical office.
Summarize appointment scheduling in a medical office.
Summarize proper patient care and procedures in a successful medical office.
Describe triage.
Describe handling medical emergencies.
Summarize office maintenance.
Describe the billing process and its importance in the medical office.
Recognize basic medical terminology needed to work in a medical office.
Define what medical coding is and its importance in a medical office.
Define what transcription is and why its importance in a medical office.
Summarize medical records and security.
Identify privacy practices.
Describe medical ethics.
Recognize hospital resources that are available in a medical office.
Describe what additional medical office education you'll need to move forward in this line of work.
Demonstrate mastery of lesson content at levels of 70% or higher.
Assessment Guide
| Assessment | Points |
| --- | --- |
| Lesson 1 - History of Medical Offices | 10 points |
| Lesson 2 - Types of Medical Offices | 10 points |
| Lesson 3 - Medical Office Staff | 9 points |
| Lesson 4 - Medical Office Management | 9 points |
| Lesson 5 - Computer Skills | 9 points |
| Lesson 6 - Telecommunications | 9 points |
| Lesson 7 - Appointment Scheduling | 10 points |
| Lesson 8 - Proper Patient Care | 10 points |
| Lesson 9 - Triage | 10 points |
| Lesson 10 - Handling Medical Emergencies | 9 points |
| Lesson 11 - Office Maintenance | 9 points |
| Lesson 12 - Billing | 10 points |
| Lesson 13 - Medical Terminology | 10 points |
| Lesson 14 - Medical Coding | 9 points |
| Lesson 15 - Transcription | 9 points |
| Lesson 16 - Medical Records | 9 points |
| Lesson 17 Assignment | 2 points |
| Lesson 17 - Privacy Practices | 10 points |
| Lesson 18 - Medical Ethics | 10 points |
| Lesson 19 - Hospital Resources | 10 points |
| Lesson 20 - Medical Office Education | 9 points |
| The Final Exam | 94 points |