Coaching has long been an accepted method of improving performance, specifically in sports. The excellent results shown in the sports arena have been expanded to those in executive positions in business.
For the last fifteen to twenty years, many more people have been exposed to the idea of coaching in all aspects of their lives. Coaches must have the necessary life experiences and communication skills to be totally present to their clients, to really listen to them, and provide a safe arena to express ideas.
---
This course will focus on how to be a Life Coach. Life Coaching is an occupation where you work with individuals who wish to make a change in their lives. By working with clients to evaluate their lives on a personal, professional, and spiritual level, you help them to make realistic goals and establish the necessary steps required to reach those goals.
As a life coach, you will join the client in focusing on his or her goals. Together, you will formulate ways to approach those goals, and in a nonthreatening way help your client be held accountable to those goals. As a life coach, you must be constantly observant and flexible, when one approach to a perceived problem is not working, then you must be able to formulate another approach. Similarly, if something worked well for a client, your job will be to help your client incorporate that successful approach in other areas of their lives. Additionally, as a life coach, you will work with your client to identify and name areas of strength and talent and help your client to strengthen those. Understanding the mechanism of motivation will be the key to your success.
Completely Online
Self-Paced
6 Months to Complete
24/7 Availability
Start Anytime
PC & Mac Compatible
Android & iOS Friendly
Accredited CEUs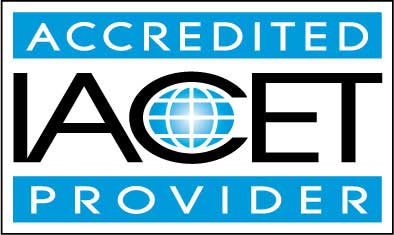 By successfully completing this course, students will be able to:
Define life coaching.
Describe responsibilities of a life coach.
Summarize why integrity and responsibility is pivotal in the role of a life coach.
Describe spirituality implications of life coaching.
Summarize the necessary communication skills for life coaching.
Define goal setting.
Describe attitude.
Define leadership training.
Describe ways to eliminate procrastination.
Recognize why we resist change.
Describe methods for embracing change.
Recognize and reward success.
Demonstrate mastery of lesson content at levels of 70% or higher.
Assessment Guide
| Assessment | Points |
| --- | --- |
| An Introduction | 5 points |
| Lesson 1 Assignment | 25 points |
| Lesson 1: Life Coaching Basics | 10 points |
| Lesson 2 Assignment | 25 points |
| Lesson 2: Responsibilities of a Life Coach | 10 points |
| Lesson 3 Assignment: People You Admire | 10 points |
| Lesson 3: Integrity and Responsibility | 11 points |
| Lesson 4 Assignment | 25 points |
| Lesson 4: Spirituality | 12 points |
| Lesson 5 Assignment A | 25 points |
| Lesson 5 Assignment B | 2 points |
| Lesson 5: Communications | 11 points |
| Lesson 6 Assignment - Goal Setting | 10 points |
| Lesson 6: Goal Setting | 9 points |
| Lesson 7 Assignment | 25 points |
| Lesson 7: Attitude | 11 points |
| Lesson 8 Assignment | 25 points |
| Lesson 8: Looking Inside | 11 points |
| Lesson 9 Assignment | 25 points |
| Lesson 9: Leadership Training | 12 points |
| Lesson 10 Assignment | 25 points |
| Lesson 10: Procrastination | 11 points |
| Lesson 11 Assignment: Procrastination | 10 points |
| Lesson 11: Overcoming Procrastination | 11 points |
| Lesson 12 Assignment | 25 points |
| Lesson 12: Why We Resist Change | 11 points |
| Lesson 13 Assignment A | 25 points |
| Lesson 13 Assignment B | 2 points |
| Lesson 13: How to Change | 11 points |
| Lesson 14 Assignment | 25 points |
| Lesson 14: Setting Yourself Up to Win | 11 points |
| Lesson 15 Assignment: Improve a Relationship | 10 points |
| Lesson 15: Recognizing Success | 11 points |
| The Final Exam | 41 points |