Online Class: Flower Essences
---

$
80.00
no certificate
- OR -
$
105.00
with CEU Certificate*
Flower essences are extremely diluted extracts from flowers that are used to improve the emotional, spiritual, and physical health of people and animals. This type of treatment falls under the umbrella of vibrational medicine and is related to the use of acupuncture, aromatherapy, and crystals. Rather than using the herbal properties of flowers for healing purposes, the process actually imbues a tincture with the energetic signature of the plant life.
This course teaches the aspiring practitioner about the history, use, and effects of flower essences. Students will learn about Dr. Bach, the modern pioneer of flower essences. More importantly, this course goes in-depth to describe each of the standard flower essences, and includes Dr. Bach's own words when teaching how to utilize the energies of each flower.
Finally, this course also offers practical advice on a variety of problems that are often treated with flower essences. Depression and stress relief are both covered thoroughly, and there is also an overview of how to use flower essences in hospice care, during labor and childbirth, and to treat animals.
While individual flower essences can be used to treat numerous ailments, combinations of essences can be created to treat problems in a holistic manner. This course encourages practitioners to thoroughly investigate the causes and histories of ailments in order to treat them most effectively. Focus is placed on the idea that many physical ailments are the result of emotional and energetic problems, and treating the cause will lead to improved physical health as well. There is also an introduction to additional activities that can be used to make the treatment more effective.
Flower essences have been used in healing for centuries, but the practice was more recently brought to light through the work of Dr. Edward Bach. While the process is somewhat related to other therapies that utilize plants for healing, there are some very specific aspects to flower essences that set the practice apart. Most practitioners use them to treat emotional, mental, and spiritual problems, although, there are some physical ailments that can also be treated through the use of flower essences.
What Are Flower Essences?
Flower essences are often referred to as "floral essences" and as "Bach flower remedies," named for the English doctor who pioneered their modern use in the 1930s. His idea was to use the very essence of a plant to bring about healing, especially for emotional and spiritual states.
Flower essences are not the same as perfumes. In fact, the final product will often not smell or taste anything like the plant from which it was derived. This is because the process is not about extracting the scent, rather it's about extracting the "energetic signature" of the flower. It is commonly thought that flower essences and aromatherapy are the same thing, but this is false.
In order to determine the energetic signature of a plant, Bach experimented to see how holding his hand over the flower would affect his mood. He believed, as do proponents of flower essences for healing, that disease and illness are caused by "conflict between the Soul and Mind." Therefore, it takes something more than Western medicine to effectively treat these ailments. His answer was to look to nature and the healing capabilities of flower essences.
Bach attempted to harness nature's power in several ways when preparing his remedies. Flowers were suspended in spring water and natural sunlight was filtered through in order to infuse the water with the flowers' properties. Often, this water would then be combined with 50% brandy to create a tincture that would later be diluted before use. This meant that all four elements were present: earth and air to nourish the flower, water to make the tincture, and fire in the form of sunlight.
Flower essences are only one aspect of how plants may be used for physical, emotional, and spiritual healing, but this course will strive to focusing most heavily on the use of flower essences as originally prescribed by Dr. Bach.
What Are the Most Common Uses for Flower essences?
Flower essences are most commonly used for spiritual, mental, and emotional ailments. According to this theory, if someone is experiencing a negative mood, they would be able to feel more positive by using a floral essence. Dr. Bach found 38 remedies through his experimentation, which relied heavily on his own intuition.
For example, someone experiencing a strong fear of unknown things might treat the ailment with the essence of aspen. Crab apple has been used to treat self-hatred. Unsurprisingly, floral essence derived from impatiens flowers is used to treat impatience. Depression is a common complaint treated with flower essences such as mustard, sweet chestnut, or willow. We will examine some of these treatments in further detail throughout the course.
It is also quite common to mix more than one floral essence together to treat multiple symptoms. For example, someone who is constantly living in the past and therefore has low self esteem might be treated with a combination of honeysuckle and larch. These remedies are created by a doctor, naturopath, or a practitioner after examining or interviewing the patient to discover the appropriate ingredients.
What Is the Eastern Philosophy on Using Plants in Healing?
While the use of flower essences wasn't "discovered" until the 1930s, plants have been used for their healing properties throughout history. In fact, they have been used both externally and internally for thousands upon thousands of years. Traditional Chinese medicine, for example, is at least 3,000 years old.
Many Eastern medicine techniques are beginning to get more exposure in the Western world. Acupuncture is one such technique that has gained popularity. Herbal remedies are another. Like flower essences, herbal remedies use various portions of plants to treat physical, emotional, and spiritual ailments. Flower essences and other plant-based treatments also share the fact that practitioners are able to combine a number of herbs that can work together to treat multiple symptoms.
There are even mentions of medicinal practices in Mesopotamia that date back as far as 3000 BCE. That's 5,000 years of traditional practices! There were two types of practitioners described in ancient texts. One was the "ashipu," whose job it was to diagnose an illness and determine what god or demon was causing it, as well as to prescribe charms and spells to cure the disease. This person was considered to be sort of a witch doctor. More difficult cases were referred to the "asu," who specialized in herbal remedies and was considered to be a physician.
What Is the Western Philosophy on Using Plants in Healing?
Western medicine relies much more upon synthetic medications and therapies than Eastern medicine does. The fact that the use of flower essences seems to have originated in England in the 1930s is almost a fluke, as most popular plant-based medical techniques began in the Eastern hemisphere thousands of years ago. For this reason, among others, the use of flower essences is truly a unique approach to treating ailments in both humans and animals.
Of course, that's not to say that plant remedies haven't been used in the Western hemisphere throughout history. We will touch on some of this history later, but the Native Americans, for instance knew that willow bark could be used to treat headaches, and various poultices and plasters have long been used for the treatment of physical ailments.
As with acupuncture, floral and herbal remedies are slowly catching on in the Western world. Even aromatherapy, with its use of essential oils to affect mood has come into somewhat common usage in the West in the past few decades.
Of course, modern Western conventions utilize both drugs and psychotherapy for dealing with many of the emotional problems and mood disorders that Dr. Bach sought to treat with flower essences. While proponents of flower essences might look to the use of tinctures of various flower essences to treat these problems, basic Western medicine takes a far different approach.
Completely Online
Self-Paced
Printable Lessons
Full HD Video
6 Months to Complete
24/7 Availability
Start Anytime
PC & Mac Compatible
Android & iOS Friendly
Accredited CEUs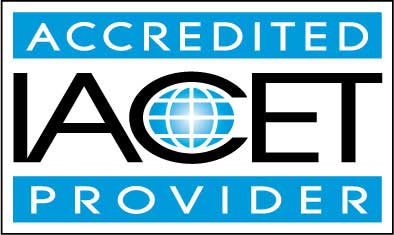 Lesson 1: Introduction to Flower Essences
This lesson will give the reader a brief overview of just what flower essences are all about. While the rest of the course will delve more deeply into the various aspects of flower essences and using plants for healing, this section is simply an overview.
10

Total Points
Lesson 1 Video
Take Survey: Reasons for Taking this Course
Complete: Lesson 1 Exam
Lesson 2: History of Flower Essences
In this lesson, you will learn more about Dr. Bach, the father of flower essences. You will be introduced to how flower essences are use around the world. You will also learn about Ian White and the work he did in Australia. Finally, you will learn about
10

Total Points
Lesson 2 Video
Review Article: Flower Essences Explained
Complete: Lesson 2 Exam
Lesson 3: Vibrational Medicine
In this lesson you will learn more about the field of vibrational medicine. As a result, you will have a clearer understanding of the theory behind flower essences.
10

Total Points
Lesson 3 Video
Complete: Lesson 3 Exam
Lesson 4: The Flowers and Their Uses (A-L)
This lesson is arranged so as to give you a solid basis in understanding the main flower essences being used today. Anyone wanting to apply the techniques of flower essences needs to begin with an understanding of their uses.
10

Total Points
Lesson 4 Video
Take Poll: Flower Power
Complete: Lesson 4 Exam
Lesson 5: The Flowers and Their Uses (M-Z)
This lesson is arranged so as to give you a solid basis in understanding the main flower essences being used today. Anyone wanting to apply the techniques of flower essences needs to begin with an understanding of their uses.
10

Total Points
Lesson 5 Video
Complete: Lesson 5 Exam
Lesson 6: Treating Depression with Flower Essences
In this lesson, we will look at how to apply Dr. Bach's methods for treating the ailment of depression. There are several factors that come into play in treatment, and we'll look at each.
10

Total Points
Lesson 6 Video
Complete: Lesson 6 Exam
Lesson 7: Treating Stress and Anxiety with Flower Essences
The focus of this lesson is on how to utilize flower essences to relieve the stress and anxiety brought about in our lives. While all people experience some level of stress daily, an overabundance can significantly impact a person's life. In addition to w
10

Total Points
Lesson 7 Video
Take Poll: Stress Factors
Complete: Lesson 7 Exam
Lesson 8: Using Flower Essences to Change Circumstances
Change is not only difficult, but it's also frightening. This lesson offers several suggestions on how to use flower essences to bring about meaningful change in one's life. Here you will combinations that can be used as a starting point.
10

Total Points
Lesson 8 Video
Complete: Lesson 8 Exam
Lesson 9: How to Make and Use Flower Essences
The purpose of this lesson is to teach the aspiring practitioner how to make his or her own flower essences for use. It will cover the process of creating tinctures as well as how to administer them.
8

Total Points
Lesson 9 Video
Complete: Lesson 9 Exam
Lesson 10: Additional Uses for Flower Essences
Some of the most interesting uses for flower essences are still being explored. In this lesson you will learn about their use in hospice care, childbirth, and to treat pets.
10

Total Points
Lesson 10 Video
Review Article: Healing Herbs
Complete: Lesson 10 Exam
Lesson 11: Rescue Remedy
This lesson will introduce you to the combination of essences known as Rescue Remedy.
9

Total Points
Lesson 11 Video
Complete: Lesson 11 Exam
Lesson 12: The Results of Using Flower Essences
By the end of this lesson, you should be able to recognize the signs that floral essences are working to solve problems in your life or someone else's.
600

Total Points
Lesson 12 Video
Take Poll: Would You Consider?
Take Survey: Program Evaluation Follow-up Survey (End of Course)
Complete: Lesson 12 Exam
Complete: The Final Exam: Flower Essences 101
By successfully completing this course, students will be able to:
Define flower essences.

Describe the history of flower essences.

Describe vibrational medicine.

Describe the flowers and their uses (a-l).

Describe the flowers and their uses (m-z).

Describe treating depression with flower essences.

Describe treating stress and anxiety with flower essences.

Describe using flower essences to change circumstances, and

Demonstrate mastery of lesson content at levels of 70% or higher.
Additional Course Information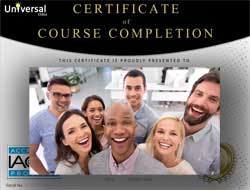 Document Your Lifelong Learning Achievements

Earn an Official Certificate Documenting Course Hours and CEUs
Verify Your Certificate with a Unique Serial Number Online
View and Share Your Certificate Online or Download/Print as PDF
Display Your Certificate on Your Resume and Promote Your Achievements Using Social Media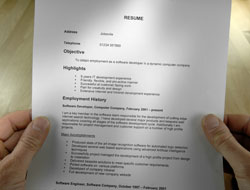 Course Title:
Flower Essences
Languages:
English - United States, Canada and other English speaking countries
Category:
Course Type:
How To (Self-Paced, Online Class)
Grading Policy:
Earn a final grade of 70% or higher to receive an online/downloadable CEU Certification documenting CEUs earned.
Assessment Method:
Lesson assignments and review exams
Duration:
Continuous: Enroll anytime!
Choose Your Subscription Plan
"The whole course is very helpful in terms of educating people. I found out that the whole course is very well organized and complete in terms of information which is very useful to a person who is interested in Flower Essence Vibrational Medicine to help others. The reason is that this course is so well presented such that a layman like myself can also do it." -- Lim C.
"What was most helpful were the assignments that gave you an opportunity to use the info presented." -- Sherri Z.
"I loved the course and the instructor was great, I found the content quite complete, it was interesting, there wasn't a lesson where I felt stuck or bored. The instructor was always very supportive and was quick to review the assignments and exams. This is definitely an experience I would repeat. Thanks to all." -- Angelita T.
"I think the most helpful was how the instructor broke down each of the 38 flower essences and explained what they were for." -- Tiffani N.
"The lesson progression was great." -- Rachal E.
"I liked this course so much, I felt very well about instructor. Thank you so much." -- Gina Patricia V.
"The written combined with the video helped to facilitate the learning process was most helpful." -- Jamie L.