Signed into law along with the rest of the New Deal by FDR in 1938, the Fair Labor Standards Act is perhaps the single most important piece of America legislation with regards to worker's rights. Borne out of the ravages of the Great Depression, the initial aim of the Fair Labor Standards Act was simple: to curtail the abuses that had been perpetuated on the laborers of the United States for far too long.
The Fair Labor Standards Act is credited with three major large-scale social shifts. It established the minimum wage, and thus the idea that a wage should be capable of supporting the person who earns it. It introduced overtime pay, and with it, created the concept of a 40-hour workweek (though it was 44 hours at first). Before the 40-hour workweek, employers would regularly force employees to work long, long hours with little compensation. Some workers would collapse or even die due to the long hours required.
Finally, the Fair Labor Standards Act outlawed the horrific practice of child labor. During the Industrial Revolution, child labor became particularly useful and particularly exploitable, leading to gross abuses and inhumane conditions. As a result, the Fair Labor Standards Act outlawed use of child labor. This course will be a close examination of the Fair Labor Standards Act, the Department of Labor (the department responsible for enforcing it), and of the other labor laws that govern the relationship between employee and employer.
Completely Online
Self-Paced
Printable Lessons
Full HD Video
6 Months to Complete
24/7 Availability
Start Anytime
PC & Mac Compatible
Android & iOS Friendly
Accredited CEUs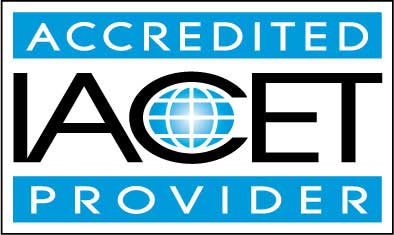 By successfully completing this course, students will be able to:
Define the Fair Labor Standards Act.
Define the role of the DOL and the FLSA.
Describe the Fair Labor Standards Act principles.
Summarize time-of-payment requirements.
Summarize the minimum wage regulations.
Summarize child labor regulations.
Summarize overtime pay regulations and basic hours worked issues.
Summarize exceptions and unusual cases.
Describe state protections.
Recognize compensatory time-off.
Describe the section 207(k) exemption rules.
Describe record keeping requirements.
Summarize consequences of violations.
Demonstrate mastery of lesson content at levels of 70% or higher.
Assessment Guide
| Assessment | Points |
| --- | --- |
| Motives for Taking this Course | 2 points |
| Lesson 1 Quiz | 10 points |
| Lesson 2 Quiz | 10 points |
| Lesson 3 Quiz | 10 points |
| Lesson 4 Quiz | 10 points |
| Lesson 5 Quiz | 9 points |
| Lesson 6 Quiz | 10 points |
| Lesson 7 Quiz | 10 points |
| Lesson 8 Quiz | 10 points |
| Lesson 9 Quiz | 10 points |
| Lesson 10 Quiz | 10 points |
| Lesson 11 Quiz | 10 points |
| Lesson 12 Quiz | 10 points |
| Lesson 13 Quiz | 10 points |
| Lesson 14 Quiz | 10 points |
| Lesson 15 Quiz | 9 points |
| The Final Exam | 75 points |