Mastering Debt Management: Unlocking the Secrets to Financial Freedom
Navigating the treacherous waters of debt can be daunting, but with the right guidance, achieving financial stability becomes an exhilarating journey rather than an uphill battle. Our comprehensive course dives deep into the intricacies of debt reduction, offering not just tools, but empowerment for a brighter financial future.
Every individual, at some point in their life, grapples with the challenges of balancing credit, managing debts, and envisioning a life where they stand tall, unburdened by financial liabilities. Recognizing this universal struggle, this course is meticulously designed to transform your understanding of money, debt, and financial freedom.
Let's start by decoding the fundamentals: What really is debt? Often perceived negatively, debt in reality is a financial tool, allowing individuals and corporations alike to seize opportunities otherwise beyond their immediate reach. Whether it's funding your dream home, propelling your startup vision, or even securing that much-needed vehicle for better job prospects, debt can be a strategic ally if managed adeptly.
However, like any powerful tool, debt demands respect and understanding. Our course will delve into the nuanced distinctions between beneficial and detrimental debts. Learn the secrets behind wise borrowing, and discern when leveraging debt can catapult you toward your aspirations or inadvertently shackle you in financial chains.
By journeying with us:
You'll master strategies to proficiently manage credit and curtail mounting debts.
Discover avenues to amplify your income and harness your spending.
Unearth the magic of early retirement savings.
Bulletproof your financial future against unforeseen debts.
And, most importantly, you'll chart your unique path to coveted financial liberation.
Unveiling the anatomy of various debt agreements, we'll empower you to make informed decisions, ensuring you not only comprehend the obligations but also optimize benefits.
Remember, debt isn't inherently evil; it's the management that makes all the difference. So, whether you're drowning in a sea of consumer debt or just seeking sharper financial acumen, this course is your beacon, guiding you towards fiscal independence and prosperity. Join us, and let's redefine your financial narrative together.
Completely Online
Self-Paced
Printable Lessons
Full HD Video
6 Months to Complete
24/7 Availability
Start Anytime
PC & Mac Compatible
Android & iOS Friendly
Accredited CEUs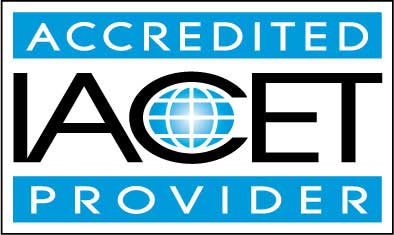 By successfully completing this course, students will be able to:
Describe what debt is.
Recognize the debt spiral - warning signs.
Identify the debt trap.
Recognize mistakes that keep you stuck in debts.
Develop a debt reduction plan.
Describe strategies to boost your credit score.
Determine the importance of saving for retirement sooner rather than later.
Describe methods to track your money.
Demonstrate mastery of lesson content at levels of 70% or higher.
Assessment Guide
| Assessment | Points |
| --- | --- |
| An Introduction | 1 points |
| Exam 1 | 50 points |
| Exam 2 | 50 points |
| Exam 3 | 50 points |
| Exam 4 | 50 points |
| Exam 5 | 50 points |
| Exam 6 | 50 points |
| Exam 7 | 50 points |
| Exam 8 | 50 points |
| Exam 9 | 50 points |
| Exam 10 | 50 points |
| Exam 11 | 50 points |
| Final Exam | 275 points |