This course teaches the concept of debt reduction and shows students how to wisely manage credit and personal debt. It is based on the premises that there are a lot of lifestyle changes and financial decisions that one can make to take control of his or her financial position. However, most of the steps, procedures, and advice offered in this course can be equally helpful in managing personal finances with the ultimate goal of attaining financial freedom. By the end of the course, the leaner should be able to...
Manage credit and debt effectively
Increase income
Control expenditure
Save early for retirement
Debt-proof his/her future
Attain financial freedom
What Is Debt?
Debt is simply defined as an amount of cash borrowed by a person from another person, a financial institution, or the government. For instance, if you go to a bank and borrow $50,000, this will be considered a debt – you will owe the bank the $50,000 plus the interest accrued thereof.
Debt is used by both individuals and corporations as a way of making big purchases which they cannot afford under ordinary circumstances – purchases they can't finance upfront.
A debt agreement, also called debt arrangement, is the document used to give you the authorization to borrow the cash and the conditions under which you will repay the money at a future date, and often with interest.
Consumer debt refers to debts that arise from purchase of goods that do not appreciate in value and/or are consumable. Possessing some level of consumer debt pays off if the debt was incurred to purchase an asset needed to boost one's earnings. For example, borrowing to finance a car is a wise decision if you need it to travel to work at a higher paying job.
However, high level of consumer debt is not good because it puts too much strain on your income. If unchecked, consumer debt can lead one into the debt spiral and/or bankruptcy.
Completely Online
Self-Paced
Printable Lessons
Full HD Video
6 Months to Complete
24/7 Availability
Start Anytime
PC & Mac Compatible
Android & iOS Friendly
Accredited CEUs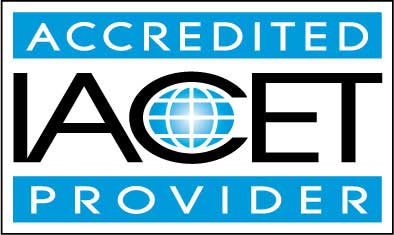 By successfully completing this course, students will be able to:
Describe what debt is.
Recognize the debt spiral - warning signs.
Identify the debt trap.
Recognize mistakes that keep you stuck in debts.
Develop a debt reduction plan.
Describe strategies to boost your credit score.
Determine the importance of saving for retirement sooner rather than later.
Describe methods to track your money.
Demonstrate mastery of lesson content at levels of 70% or higher.
Assessment Guide
| Assessment | Points |
| --- | --- |
| An Introduction | 1 points |
| Exam 1 | 50 points |
| Exam 2 | 50 points |
| Exam 3 | 50 points |
| Exam 4 | 50 points |
| Exam 5 | 50 points |
| Exam 6 | 50 points |
| Exam 7 | 50 points |
| Exam 8 | 50 points |
| Exam 9 | 50 points |
| Exam 10 | 50 points |
| Exam 11 | 50 points |
| Final Exam | 275 points |