What does it mean to become a citizen of the United States? What benefits and rights are enjoyed by citizens? What are the responsibilities of citizenship? These questions, and many others, will be answered in this preparatory course of how to take the U.S. Citizenship Test.
This course will prepare you to take each section of the U.S. Citizenship Test and it will cover topics such as Civics, the U.S. Government, History, Geography, Reading, and Writing. It will also cover tips on how to study for the test and how to most effectively prepare yourself for the test.
A citizen is an important part of any country or nation. Unlike an alien, which is the opposite of a citizen, a citizen is free to make choices such as electing the people who govern, such as the president of the United States. Just as it is beneficial to become a partner in a business, you should think of being a citizen as being a partner of the United States government – being a partner in the government's business. American citizenship comes with many benefits, rights, and privileges, and this course will serve as your guide to achieving this important feat.
Completely Online
Self-Paced
Printable Lessons
Full HD Video
6 Months to Complete
24/7 Availability
Start Anytime
PC & Mac Compatible
Android & iOS Friendly
Accredited CEUs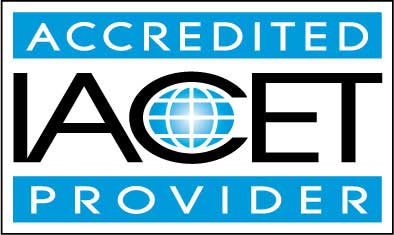 By successfully completing this course, students will be able to:
Describe what becoming a citizen means.
Describe the process of applying for citizenship.
Summarize how to prepare for the test.
Demonstrate practice on reading and writing english.
Identify what to expect on the Civics Test Review.
Identify what to expect on the History Test Review.
Identify what to expect on the Geography Test Review.
Demonstrate mastery of lesson content at levels of 70% or higher.
Assessment Guide
| Assessment | Points |
| --- | --- |
| Lesson 1- Worksheet 1 | 20 points |
| Lesson 1- Worksheet 2 | 20 points |
| Lesson 1- Worksheet 3 | 20 points |
| What does Becoming an American Citizen Mean to You? | 25 points |
| Lesson 1: What Becoming a Citizen Means | 43 points |
| What is the Process of Applying for Citizenship? | 25 points |
| Lesson 2: The Process of Applying for Citizenship | 15 points |
| Lesson 3- Worksheet 1 | 20 points |
| Lesson 3- Worksheet 2 | 20 points |
| Lesson 3- Worksheet 3 | 20 points |
| How would you prepare for the Test? | 25 points |
| Lesson 3: How to Prepare for the Test | 45 points |
| Lesson 4-Worksheet 1 | 20 points |
| Lesson 4- Worksheet 2 | 20 points |
| Lesson 4- Worksheet 3 | 20 points |
| Why is it important to practice Reading and Writing English? | 20 points |
| Lesson 4: Practice on Reading and Writing English | 45 points |
| Lesson 5- Worksheet 1 | 20 points |
| Lesson 5- Worksheet 2 | 20 points |
| Lesson 5- Worksheet 3 | 20 points |
| What did you Learn from the Civics Test Review? | 15 points |
| Lesson 5: Civics Test Review | 45 points |
| Lesson 6- Worksheet 1 | 20 points |
| Lesson 6- Worksheet 2 | 20 points |
| Lesson 6- Worksheet 3 | 20 points |
| Why is it important to understand American History? | 25 points |
| Why is it important to understand American Geography? | 25 points |
| Lesson 6: History Test Review | 45 points |
| Lesson 7- Worksheet 1 | 20 points |
| Lesson 7- Worksheet 2 | 20 points |
| Lesson 7- Worksheet 3 | 20 points |
| Lesson 7: Geography Test Review | 45 points |
| The Final Test Preparation | 123 points |