From the laboratory to the real world, cell and molecular biology has a far-ranging impact upon everything from the environment to health and medical issues. Cell and molecular biology enables researchers to study the minute world of microbes and cells.
This course will provide a full overview of the world of cell and microbiology. We will first provide the basic components comprised within all living things before moving onto to how organisms' internal systems work and how they coexist and contend with external elements.
Further on in the course, we touch upon more complex subjects such as: DNA and RNA; protein structures; and movement along cellular pathways. And, alas we delve into some of the deeper molecular biological issues, including those of pathogens; formation of cancerous cells; and, one of today's hot topics--the facts behind the controversial issue of stem cell research.
Despite the small size of researchers' subjects, cell and molecular biology continues to be an area generating sizable interest. Not only are the applications of cell and molecular biology vastly infinite, its basic fundamental principles are critical to daily life. We believe you will learn a great deal of information from this fascinating course as well as utilize its basic teachings to better understand the world around you.
Completely Online
Self-Paced
6 Months to Complete
24/7 Availability
Start Anytime
PC & Mac Compatible
Android & iOS Friendly
Accredited CEUs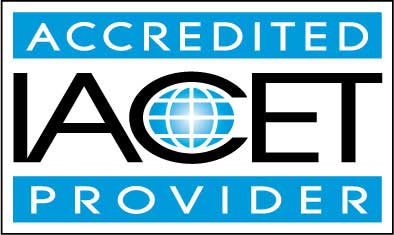 By successfully completing this course, students will be able to:
Summarize cell and molecular biology history.
Summarize cellular functioning and composition.
Describe the chemical foundations of cell biology.
Summarize the DNA properties of cell biology.
Describe protein structure and function.
Describe cellular membrane structure and function.
Describe basic molecular genetic mechanisms.
Summarize the Cell Cycle
Describe the signaling pathways that control gene activity.
Summarize the transport of ions and small molecules across cell membranes.
Define protein solubility.
Describe the Epithelium.
Describe the cell microbiology processes of cancer.
Describe pathogens, bioinformatics, and stem cell research.
Demonstrate mastery of lesson content at levels of 70% or higher.
Assessment Guide
| Assessment | Points |
| --- | --- |
| An Introduction | 5 points |
| Lesson 1 Assignment | 20 points |
| Quiz for Lesson 1 : Understanding Cell and Molecular Biology and its History | 8 points |
| Lesson 2 Assignment | 25 points |
| Quiz for Lesson 2 : Cellular Functioning & Composition | 10 points |
| Lesson 3 Assignment | 20 points |
| Quiz for Lesson 3 : Chemical Foundations | 10 points |
| Lesson 4 Assignment | 20 points |
| Quiz for Lesson 4 : DNA Properties | 9 points |
| Lesson 5 Assignment | 20 points |
| Quiz for Lesson 5 : Protein Structure and Function | 9 points |
| Lesson 6 Assignment | 25 points |
| Quiz for Lesson 6 : Regulation of Protein Levels and Activity | 8 points |
| Lesson 7 Assignment | 20 points |
| Quiz for Lesson 7 :Cellular Membrane Structure and Function | 9 points |
| Lesson 8 Assignment | 25 points |
| Quiz for Lesson 8 : Basic Molecular Genetic Mechanisms | 9 points |
| Lesson 9 Assignment | 30 points |
| Quiz for Lesson 9 : Cell Birth, Lineage and Death | 10 points |
| Lesson 10 Assignment | 20 points |
| Quiz for Lesson 10 :Cell Cycle and Checkpoints in Cell Cycle Regulation | 10 points |
| Lesson 11 Assignment | 25 points |
| Quiz for Lesson 11 : Signaling at the Cell Surface | 10 points |
| Lesson 12 Assignment | 25 points |
| Quiz for Lesson 12 : Signaling Pathways that Control Gene Activity | 9 points |
| Lesson 13 Assignment | 20 points |
| Quiz for Lesson 13 : Transport of Ions and Small Molecules across Cell Membranes | 10 points |
| Lesson 14 Assignment | 20 points |
| Quiz for Lesson 14 : Protein Solubility | 9 points |
| Lesson 15 Assignment | 30 points |
| Quiz for Lesson 15 : Epitheliums | 10 points |
| Lesson 16 Assignment | 30 points |
| Quiz for Lesson 16 : Cancer | 10 points |
| Lesson 17 Assignment | 20 points |
| Quiz for Lesson 17 : Cancer Part Two | 10 points |
| Lesson 18 Assignment | 30 points |
| Quiz for Lesson 18 : Pathogens | 9 points |
| Lesson 19 Assignment | 20 points |
| Quiz for Lesson 19 : Bioinformatics | 8 points |
| Lesson 20 Assignment | 25 points |
| Quiz for Lesson 20 : Stem Cell Research | 10 points |
| The Final Exam | 79 points |