Candle making is a craft as old as civilization itself, yet after so many millennia and technological advances, we still love the light, warmth, and beauty of a lit candle. Whether a seasoned artisan or a budding enthusiast, this course offers something for everyone interested in learning the craft of candle making.

This course will open up for you the amazing array of possibilities that exist in your pursuit to create beautiful, functional, and sweet smelling candles. From basic molded and container designs, through the wonders of ice, chunk, votive, and the all-mysterious floating candles, you'll learn the easiest and safest ways to work with wax, wicks, and molds.
But this course doesn't stop with just making candles that are sure to impress your friends and family. Once you've learned how to design and craft your product using countless combinations of scent, color, and containers, you'll be given the tools and knowledge to take your journey on the final leg; candle making for profit through your own business.
The basics of building a niche candle market and targeting your marketing efforts to those that are naturally inclined to buy your candles will also be covered. You'll learn how to build a business plan and get the word out about your products. The nitty gritty of starting a business will be covered and you'll end with a thorough list of potential wholesale suppliers, candle making communities, and other resources for learning and sharing your new found passion!
Completely Online
Self-Paced
Printable Lessons
Full HD Video
6 Months to Complete
24/7 Availability
Start Anytime
PC & Mac Compatible
Android & iOS Friendly
Accredited CEUs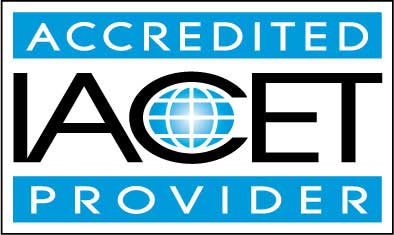 By successfully completing this course, students will be able to:
Summarize the history of candle making.
Identify equipment needed for candle making.
Summarize safety and your wax workplace.
Summarize wax, wicks, and additives.
Demonstrate step by step candle making.
Demonstrate handmade rolled and taper candles.
Recognize color and fragrance in the candle making process.
Identify over dipping, cutouts, and cracked candles and what to do.
Demonstrate creating container candles and gel wax variations.
Demonstrate creating floating, mottled, ice, and chunk candles.
Demonstrate creating multiwick, glow-through, and votive candles.
Summarize candle making for profit.
Demonstrate mastery of lesson content at levels of 70% or higher.
Assessment Guide
| Assessment | Points |
| --- | --- |
| An Introduction | 5 points |
| Lesson 1 Assignment | 25 points |
| Lesson 1 Exam | 9 points |
| Lesson 2 Assignment | 25 points |
| Yankee Candle Factory | 100 points |
| Lesson 2 Exam | 10 points |
| Lesson 3 Assignment | 25 points |
| Lesson 3 Exam | 10 points |
| Lesson 4 Assignment | 25 points |
| Lesson 4 Exam | 8 points |
| Lesson 5 Assignment | 25 points |
| Lesson 5 Exam | 10 points |
| Lesson 6 Assignment | 25 points |
| Lesson 6 Exam | 10 points |
| Lesson 7 Assignment | 25 points |
| Lesson 7 Exam | 10 points |
| Lesson 8 Assignment | 25 points |
| Lesson 8 Exam | 10 points |
| Lesson 9 Assignment | 25 points |
| Lesson 9 Exam | 10 points |
| Lesson 10 Assignment | 25 points |
| Lesson 10 Exam | 10 points |
| Lesson 11 Assignment | 25 points |
| Lesson 11 Exam | 10 points |
| Lesson 12 Assignment | 25 points |
| Making a New Candle | 100 points |
| Lesson 12 Exam | 10 points |
| Lesson 13 Assignment | 25 points |
| Lesson 13 Exam | 10 points |
| Lesson 14 Assignment | 25 points |
| New Things | 100 points |
| Lesson 14 Exam | 10 points |
| Lesson 15 Assignment | 25 points |
| Lesson 15 Exam | 10 points |
| The Final Exam | 70 points |