When the first European settlers arrived to stake their claim in America, they brought with them their philosophies, their religious beliefs, and their women. And over the course of nearly four centuries, many strong, even fearless women have risked their lives to change what they saw as injustices, not only for themselves but for all people who faced the wrongs inflicted upon them by an imperfect society.
This course looks at the lives of women such as Anne Hutchinson, who resisted the efforts of a male society to control what she could say, and Abigail Adams, who resisted the entrenched societal belief that women's lives were of less importance than men's. It examines the work of women such as Harriet Tubman and Sojourner Truth who, despite being born into slavery, not only managed to escape their captors but risked their lives to help others escape their fate.
We'll look at the fight for women's suffrage through the life of women such as Susan B. Anthony, who fought to secure women's right to vote, and the fight for American workers to have a voice in their work through the eyes of "Mother" Jones, once called the most dangerous woman in America.
Not to be forgotten in the creation of America are modern feminists like Gloria Steinem, who worked tirelessly to raise the status of women to a level equal to men, and Ada Deer and Dolores Huerta, who saw the living conditions of marginalized people as simply unacceptable. In all, the twenty great and influential women covered in this course were able to identify a wrong and dedicate their lives to making it right, and in doing so they paved the way for all women to follow in pursuit of equality, freedom, and happiness.
Completely Online
Self-Paced
6 Months to Complete
24/7 Availability
Start Anytime
PC & Mac Compatible
Android & iOS Friendly
Accredited CEUs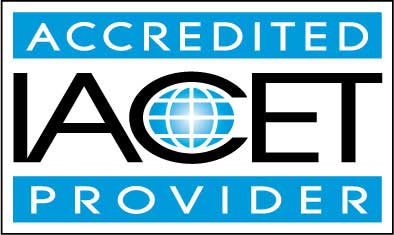 By successfully completing this course, students will be able to:
Summarize America before these women.
Summarize the contributions Anne Hutchinson, Abigail Adams, and Harriet Tubman made on American society and culture.
Recognize the contributions of Anthony and Elizabeth Cady Stantonon the paths to Women's Suffrage.
Recognize the contributions of Dorothea Dix and Hellen Keller and their tireless crusades for the blind and the mentally ill.
Summarize the contributions of Jane Addams, Mother Jones, Margaret Sanger, Rosa Parks and Fannie Lou Hamer.
Summarize the contributions of Betty Friedan and Gloria Steinem on the beginning of modern feminism.
Identify the contributions of Sandra Day O'Connor and Sally Ride.
Summarize the works and contributions of Wilma Mankiller and Ada Deer.
Describe the current status of women in contemporary America.
Demonstrate mastery of lesson content at levels of 70% or higher.
Assessment Guide
| Assessment | Points |
| --- | --- |
| Lesson 1 Assignment | 25 points |
| An Introduction | 5 points |
| Lesson 1 Exam | 8 points |
| Lesson 2 Assignment | 25 points |
| Lesson 2 Exam | 9 points |
| Lesson 3 Assignment | 25 points |
| Lesson 3 Exam | 10 points |
| Lesson 4 Assignment | 25 points |
| Lesson 4 Exam | 9 points |
| Lesson 5 Assignment | 25 points |
| Lesson 5 Exam | 10 points |
| Lesson 6 Assignment | 25 points |
| Lesson 6 Exam | 10 points |
| Lesson 7 Assignment | 25 points |
| Lesson 7 Exam | 9 points |
| Lesson 8 Assignment | 25 points |
| Lesson 8 Exam | 11 points |
| Lesson 9 Assignment | 25 points |
| Lesson 9 Exam | 9 points |
| Lesson 10 Assignment | 25 points |
| Lesson 10 Exam | 10 points |
| Lesson 11 Assignment | 25 points |
| Lesson 11 Exam | 50 points |
| Lesson 12 Assignment | 25 points |
| Lesson 12 Exam | 50 points |
| Lesson 13 Assignment | 25 points |
| Lesson 13 Exam | 40 points |
| Lesson 14 Assignment | 25 points |
| Lesson 14 Exam | 50 points |
| Lesson 15 Assignment | 25 points |
| Lesson 15 Exam | 50 points |
| The Final Exam | 74 points |