Online Class: PowerPoint 2019
This course will teach you how to use all the major features of Microsoft PowerPoint so that you can create dynamic and engaging presentations like an expert.
---

Microsoft PowerPoint is the de facto presentation software for people who want to create slideshows. PowerPoint 2019 is used in many different scenarios, including business presentations, sales presentations, academic lectures, student projects, and even for families documenting vacations and special events. If you have an idea you want to present in front of an audience, PowerPoint is your go-to solution. This course will teach you how to use all the major features of Microsoft PowerPoint so that you can create dynamic and engaging presentations.
With this course, you'll learn how to...
Navigate the PowerPoint interface
Create new presentations from scratch – or by using beautiful templates
Add text, pictures, sounds, movies, and charts to your presentations
Format the objects that you add to your presentations
Design slides using themes, colors, and special effects
Animate objects on slides to bring them to life.
Add special effects to slide transitions to spice up your presentations
Work with Master Slides to make editing your presentation easy
Set up slide shows and rehearse timings for your slides
Collaborate easier than before using PowerPoint
And much more!
The first part of the course focuses on working with slides and the ways that users can create and customize layouts. Objects make up the content seen in a slideshow presentation, so we cover step-by-step how to add and edit text, images, shapes, diagrams, graphs and charts. These objects are common in PowerPoint presentations, so they will make up a majority of your slides.
We'll then show you how to add these objects and customize them using themes and colors. Charts and tables display information to viewers, and we will show you how to set up these objects to accurately convey numbers and data to potentials customers.
We also explore themes, so that you can stylize your layouts and objects. Themes contain predesigned color schemes, but you can also create your own themes that match your preferences. In additional, we'll learn about styles, transitions and animations. For example, we'll cover the ways that you can animate your presentations to make them more appealing to your audience.
Finally, we will review how to print and share slides. Microsoft Office includes OneDrive for file sharing and collaboration. This course takes you from building attractive, compelling presentations to sharing and collaborating with other users. You can then successfully build slides tailored to your target audience.
With clear and concise step-by-step directions, beautifully illustrated lessons with screenshots, and HD Video tutorials, this PowerPoint 2019 online course will teach you everything you need to know to become a PowerPoint presenter and power user.
You do not need access to PowerPoint software in order to successfully complete this course, although it is strongly recommended in order to follow along with the course examples.
Lesson 1: Introduction to Microsoft PowerPoint 2019

This first lesson will begin with looking at the new tools and set up of PowerPoint 2019.

Lesson 2: Introduction to Presentations

This lesson will focus on the make up of Presentations and slideshows.

Lesson 3: Applying Themes and Layouts to Slides

PowerPoint has pre-made themes available, so if you don't have a creative touch for your presentations, you can take advantage of the images and color themes available in the application

Lesson 4: Working with Objects

This lesson will focus on working with objects to enhance your presentations.

Lesson 5: Entering, Editing, and Formatting Text

This lesson will focus on the use of text in a PowerPoint presentation.

Lesson 6: Outline View and Proofing Presentations

PowerPoint has several views that you can use to change the way you review and proofread slideshows.

Lesson 7: Adding and Reading Notes

As you create slides, you might need to make notes that annotate slides or show you some information that you need as you present to viewers. This lesson will demonstrate how to use this tool.

Lesson 8: Inserting Pictures, Graphics, Shapes, and Other Things

To create effective slides, you need to add a few images, graphics or shapes. This lesson will focus on how to insert these elements.

Lesson 9: Inserting Tables into Presentations

PowerPoint has its own small table ability similar Excel. It does not have all the in-depth features that you can use in Excel, but PowerPoint tables can be used to show small sets of data within a slide.

Lesson 10: Charts

PowerPoint charts can be simple bar charts or complex area and line charts. This lesson will demonstrate how to insert and display this tool.

Lesson 11: Adding Sound and Video

One addition to PowerPoint that distinguishes it from other Office applications is its ability to host sound and video. While your slides display on the screen, sound or video can help improve the way you represent your message to viewers.

Lesson 12: Adding Transitions and Animation

This lesson will demonstrate how to add Transitions and Animations to your PowerPoint presentations.

Lesson 13: Working with Master Slides

Master slides save your theme configurations, fonts, styles, and common objects that you add to each presentation.

Lesson 14: Working with SmartArt

It's common to have workflows and diagrams in a presentation. PowerPoint refers to these illustrations as 'SmartArt.'

Lesson 15: Printing, Sharing, and Exporting Slides

After you complete a presentation, you might want to print, share, export or simply review slides before your display them to an audience.
By successfully completing this course, students will be able to:
Describe what presentation software can do what the capabilities of MS PowerPoint are.
Demonstrate applying themes and layouts to slides.
Demonstrate working with objects.
Demonstrate entering, editing, and formatting text.
Demonstrate adding and reading notes.
Demonstrate inserting pictures, graphics, shapes, and other things.
Demonstrate creating and using charts in your presentations.
Demonstrate adding sound and video.
Demonstrate adding transitions and animation.
Demonstrate working with Master Slides.
Demonstrate working with SmartArt.
Demonstrate printing, sharing, and exporting slides.
Demonstrate mastery of lesson content at levels of 70% or higher.
Additional Course Information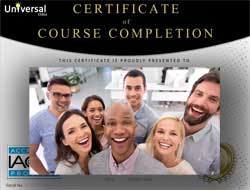 Document Your Lifelong Learning Achievements

Earn an Official Certificate Documenting Course Hours and CEUs
Verify Your Certificate with a Unique Serial Number Online
View and Share Your Certificate Online or Download/Print as PDF
Display Your Certificate on Your Resume and Promote Your Achievements Using Social Media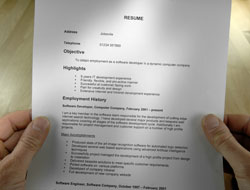 Course Title:
PowerPoint 2019
Lessons Rating:
4.3 / 5 Stars (1,376 votes)
Languages:
English - United States, Canada and other English speaking countries
Category:
Availability:
This course is online and available in all 50 states including: California, Florida, Georgia, Illinois, New York, Pennsylvania, Ohio, and Texas.
Last Updated:
September 2021
Course Type:
Self-Paced, Online Class
Grading Policy:
Earn a final grade of 70% or higher to receive an online/downloadable CEU Certification documenting CEUs earned.
Assessment Method:
Lesson assignments and review exams
"I thought the course was very informative and detailed, but not so much that a person not familiar with PowerPoint would be totally lost." -- Lawerence R.
"This course was very helpful. I have not used power point in many years and these lessons were a good review on how it works." -- Leila J.
"In the little knowledge of PowerPoint that I had, I jumped at the opportunity to look more into presentation and slideshow software. And this course was just the thing I needed to learn more of even the basic features, as well as the advanced features I was a complete novice at. The course was very helpful and included everything that I needed to move from more than just a novice, to making good use of PowerPoint both personally and professionally." -- Jadah N.
"I really enjoyed taking this course and learning how to make presentation with PowerPoint. I feel that I learned a lot from this class and can do something with it in my future." -- Rose G.
"I thought this course was excellent - very informative and interesting - I feel confident that I will be capable of creating presentations in the future, using what I have learned from this excellent course." -- Anne D.
"Very helpful! I have a better understanding of PowerPoint." -- Amy M.
"I enjoyed the course and the speed in which test results and comments were delivered." -- Melissa B.
"First time taking this course and it was very helpful. Thank you so much." -- Eveline G.
"It was very helpful. Thank you." -- Pamela T.