This online course will show you how to use Microsoft Word--the most popular word processing application on the market--like a pro! Microsoft Word is everywhere. You can't escape the number of businesses and individuals that use Microsoft Word on a daily basis. Regardless of your own word processing program preference, you're bound to do business or communicate with someone who uses MS Word exclusively. For this reason, you need to know what it can do and how to do it. This course will show you the many ways that you can integrate Microsoft Word successfully into your everyday life.
We'll start with an introduction to the core features of MS Word, but then quickly move on to the way Microsoft Word handles formatting and styles so that you can customize the look and feel of any Word document. We then move to more complex features such as creating tables, desktop publishing and mail merge.
We'll also review how you can use MS Word to create and manage long technical documents that may require headers and footers. We also go over unique MS Word methods for proofing and editing. For example, should you need to work with a third-party editor, we will show you ways to add comments and track changes as you pass documents from person-to-person.
Our course takes you from the basic introduction to the more complex tools of Word so that you can master the application whether for business or personal use. With clear and concise step-by-step directions, beautifully illustrated lessons with screenshots, and HD Video tutorials, this Word 2021 online course will teach you everything you need to know to become a Microsoft Word power user.
Note: You do not need access to MS Word software in order to successfully complete this course, although it is strongly recommended in order to follow along with the course examples.
Completely Online
Self-Paced
Printable Lessons
Full HD Video
6 Months to Complete
24/7 Availability
Start Anytime
PC & Mac Compatible
Android & iOS Friendly
Accredited CEUs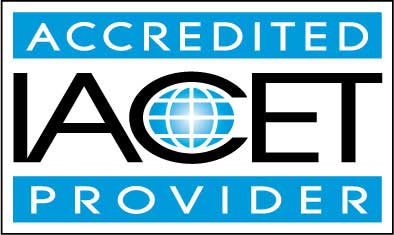 Assessment Guide
| Assessment | Points |
| --- | --- |
| Word Processing Skill Level | 2 points |
| Lesson 1 Exam | 18 points |
| Lesson 2 Activity: Test Your Word Skills | 2 points |
| Lesson 2 Exam | 20 points |
| Lesson 3 Activity: Test Your Word Skills | 2 points |
| Lesson 3 Exam | 20 points |
| Lesson 4 Activity: Test Your Word Skills | 2 points |
| Lesson 4 Exam | 20 points |
| Lesson 5 Activity: Test Your Word Skills | 2 points |
| Lesson 5 Exam | 20 points |
| Lesson 6 Activity: Test Your Word Skills | 2 points |
| Lesson 6 Exam | 20 points |
| Lesson 7 Activity: Test Your Word Skills | 2 points |
| Lesson 7 Exam | 20 points |
| Lesson 8 Exam | 20 points |
| Lesson 9 Exam | 18 points |
| Lesson 10 Activity: Test Your Word Skills | 2 points |
| Lesson 10 Exam | 20 points |
| Lesson 11 Activity: Test Your Word Skills | 2 points |
| Lesson 11 Exam | 20 points |
| Lesson 12 Exam | 20 points |
| Lesson 13 Activity: Test Your Word Skills | 2 points |
| Lesson 13 Exam | 20 points |
| Lesson 14 Exam | 20 points |
| The Final Exam | 160 points |