This course will be of tremendous help to anyone, and everyone who has an open mind. Spiritual counseling and awareness is beneficial to everyone, no matter what age or education level. More important than material things, more important than the perfect spouse, or the perfect life, your own spirituality defines who you are. It is your belief system, it determines your actions and goals, and you should be aware of that importance.
Your inner thoughts, fears, and desires shape who you are. By going to the source of all misfortune in your life, and redirecting that source, you can drastically change your life. All it takes is belief. Throughout the course, you must be patient with yourself and your spiritual growth. There is no sense in rushing your spirit. If you desire a spiritual awakening, you will find it during this course.
During this course, you will discover many things about yourself. You will see what made you who you are. You will realize what you truly want in life, and you will improve your relationships with love and forgiveness. For anyone who has been damaged, and seeks a better future and a kinder heart, this course is for you.
Lesson 1: Intention Manifestation
Lesson 2: Personal Visions/Dreams
Lesson 3: Healing Emotional Scars
Lesson 4: Establishing regular meditation
Lesson 5: Transformations
Lesson 6: Entering Trance
Lesson 7: Astral Projection
Lesson 8: Connecting with the Higher Power
Lesson 9: Revisiting the past
Lesson 10: Conference of the spirit
Lesson 11: Using fear to your advantage

* This course may contain concepts that are unfamiliar or controversial to many students.
**Students will be drawing upon themselves as their greatest resource throughout this course.
Completely Online
Self-Paced
Printable Lessons
Full HD Video
6 Months to Complete
24/7 Availability
Start Anytime
PC & Mac Compatible
Android & iOS Friendly
Accredited CEUs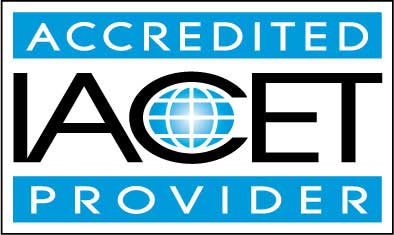 By successfully completing this course, students will be able to:
Define emotional energy.
Describe healing emotional scars.
Establish regular meditation.
Describe insecurity.
Describe self-hypnosis/trance.
Describe the astounding effects of visualization.
Summarize positive and negative affirmations.
Define personal beliefs and values.
Describe conference of the spirits.
Describe using fear to your advantage.
Demonstrate mastery of lesson content at levels of 70% or higher.
Assessment Guide
| Assessment | Points |
| --- | --- |
| Activity | 2 points |
| Lesson 1: Process of Manifesting Intentions | 2 points |
| Lesson One: Intention Manifestation Quiz | 12 points |
| Lesson Two: Emotional Energy Quiz | 12 points |
| Lesson Three: Healing Emotional Scars Quiz | 10 points |
| Lesson 4: Activity | 2 points |
| Lesson Four: Establishing Regular Meditation Quiz | 10 points |
| Lesson 5: Activity | 2 points |
| Insecurity and You - Face a Situation | 2 points |
| Lesson Five: Insecurity | 9 points |
| Lesson Six: Self-Hypnosis/Trance | 11 points |
| Lesson Seven: The Astounding Effects of Visualization | 9 points |
| Lesson 8: Positive Statements | 2 points |
| Lesson Eight: Positive and Negative Affirmations | 8 points |
| Lesson 9: Activity | 2 points |
| Lesson Nine: Personal Beliefs and Values | 10 points |
| Lesson 10: Activity | 2 points |
| Lesson Ten: Conference of the Spirits | 8 points |
| Final Exam | 52 points |
| Lesson Eleven: Using Fear to Your Advantage | 10 points |