SEO is a term you see a lot, especially if you are a freelance writer, or if you are contemplating becoming a freelance writer. SEO stands for Search Engine Optimization, and is, simply put, the way to get your content found on the Web. When advertisers, bloggers, or marketers of any kind want customers, or those simply surfing the Internet, to find their copy and read it, they need it optimized for search engines.
When your copy is SEO, it is visible in Web searches, no matter if your reader is searching via Bing, Google, or Epic Search, among others. Additionally, having your content correctly optimized gets you higher results on Google or any other search engine. (Did you know there are actually more than 100 search engines out there?) As everyone can probably confirm, when we do a Google search, we tend to choose results from the top of the page, and we rarely go beyond the first page. (Of course, there are always exceptions to the rule.)
If your content is not correctly optimized, it can end up on at the bottom of the fifth page -- or worse. When you are trying to sell something, having your website buried that far in the search results can kill your business.
In this class, we will equip you with the skills to take on those SEO writing jobs, so you will not have to worry over a client's instructions, or wonder what language they are in. You will speak SEO!
With each subsequent lesson, you will complete an actual SEO writing assignment, which we will grade more for SEO than for grammar/punctuation. Yes, when you submit your piece to the client it should be edited and proofread, but in this class, we assume you know all this.
Completely Online
Self-Paced
Printable Lessons
Full HD Video
6 Months to Complete
24/7 Availability
Start Anytime
PC & Mac Compatible
Android & iOS Friendly
Accredited CEUs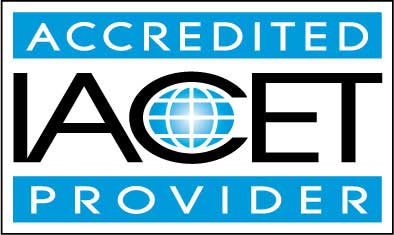 By successfully completing this course, students will be able to:
Define what SEO Copywriting is.
Describe White Hat SEO vss Black Hat SEO practices.
Describe what proper keyword density is for White Hat SEO.
Describe what it takes to become an SEO Copywriter.
Summarize methods for SEO web page optimization.
Summarize the use of the inverted pyramid in SEO.
Demonstrate mastery of lesson content at levels of 70% or higher.
Assessment Guide
| Assessment | Points |
| --- | --- |
| Lesson 1 Assignment | 1 points |
| Lesson 1 Exam | 5 points |
| Lesson 2 Assignment | 100 points |
| Lesson 2 Exam | 5 points |
| Lesson 3 Assignment | 100 points |
| Lesson 3 Exam | 5 points |
| Lesson 4 Assignment | 100 points |
| Lesson 4 Exam | 5 points |
| Lesson 5 Assignment | 100 points |
| Lesson 5 Exam | 5 points |
| Lesson 6 Assignment | 100 points |
| Lesson 6 Exam | 5 points |
| Lesson 7 Assignment | 100 points |
| Lesson 7 Exam | 4 points |
| Lesson 8 Assignment | 100 points |
| Lesson 8 Exam | 4 points |
| Lesson 9 Assignment | 100 points |
| Lesson 9 Exam | 5 points |
| Lesson 10 Assignment | 100 points |
| Final Exam | 43 points |