Effectively channel Universal Energy into a powerful healing touch by mastering each of the 12 Reiki hand placements.
In this course we will also go over the philosophy of Reiki, the components of Reiki and practice of Reiki. We will also learn what the 7 chakras of the body are, which organs they guide, and negative symptoms that occur when chakras are blocked. Discover which chakras each of the 12 hand positions are connected to.
Students will learn the details of how to do the Reiki Finish, a Reiki technique you can do at the end of the Reiki session to balance the other person's circulation; and the Dry Bathing technique, a Reiki technique you can do at the end of the Reiki session to realign yourself, stay in the present moment, and increase your energy.
Feel more strength from the Universal Energy and let Reiki energy guide you!
Completely Online
Self-Paced
6 Months to Complete
24/7 Availability
Start Anytime
PC & Mac Compatible
Android & iOS Friendly
Accredited CEUs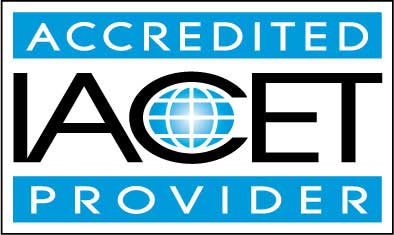 By successfully completing this course, students will be able to:
Describe what reiki is.
Describe chakras and hand placements 1-2.
Describe attunements and hand placements 3-4.
Describe reiki principles and hand placements 5-6.
Describe reiki ethics and hand placements 7-8.
Describe practicing reiki with pets and hand placements 9-10.
Describe the reiki finish, the dry bathing technique and hand placements 11-12.
Demonstrate mastery of lesson content at levels of 70% or higher.
Assessment Guide
| Assessment | Points |
| --- | --- |
| An Introduction | 5 points |
| Lesson 1 Assignment | 10 points |
| Lesson 1: An Introduction to Reiki | 10 points |
| Lesson 2 Assignment | 15 points |
| Lesson 2: Chakras and Hand Placements 1-2 | 10 points |
| Lesson 3 Assignment | 20 points |
| Lesson 3: Attunements and Hand Placements 3-4 | 10 points |
| Lesson 4 Assignment | 15 points |
| Lesson 4: Reiki Principles and Hand Placements 5-6 | 10 points |
| Lesson 5 Assignment | 15 points |
| Lesson 5: Reiki Ethics and Hand Placements 7-8 | 10 points |
| Lesson 6 Assignment | 20 points |
| Lesson 6: Practicing Reiki with Pets and Hand Placements 9-10. | 10 points |
| Lesson 7 Assignment | 20 points |
| Lesson 7: The Reiki Finish, The Dry Bathing Technique and Hand Placements 11-12 | 10 points |
| Lesson 8 Assignment | 15 points |
| Lesson 8: Reiki Hand Positions, Chakras and Reiki, and Specific Symptoms | 10 points |
| Lesson 9 Assignment | 25 points |
| The Final Assignment | 25 points |
| Lesson 9: Review | 10 points |