This course is intended for the individual with an understanding of the basic beginnings of the healing powers of Reiki, but is ready to seek a greater understanding of attunement and the flow of directed energy from the provider to the receiver.
The first level is a basic level that gets you acquainted with the universal source of healing energy and how we can use it for overall well being. The second level on the other hand gives you more power and introduces various symbols that can be used for specific healing purposes. It also imparts you the power to heal people who are not around you and even send healing energy anywhere in the world to improve crisis situations. . The representative symbols associated with Reiki ll will be explored along with an illustrated example of effective drawing techniques.
Throughout the course, participates will also learn how to positively respond to stress, how to relax and to accept happiness, learn to pass their well-being onto others who share in the respect of healing the whole person with holistic Reiki techniques. We will explore the creation of sacred settings, cultivating Reiki mastery and walking a Reiki spiritual path.
Topics will also include the role of Crystals and Colors in Reiki as well as the debunking of common myths associated with Reiki as a form of holistic healing.
Reiki can be used as a cure for a multitude of ailments and can also be incorporated in everyday living so as to lead a happy and peaceful life. When you experience the healing powers of Reiki, you feel compelled to learn more and pass on the benefits to others around you. This Reiki II course will provide more advanced approaches which will equips you to treat other people as well
.
A distance attunement will be provided.
Completely Online
Self-Paced
Printable Lessons
Full HD Video
6 Months to Complete
24/7 Availability
Start Anytime
PC & Mac Compatible
Android & iOS Friendly
Accredited CEUs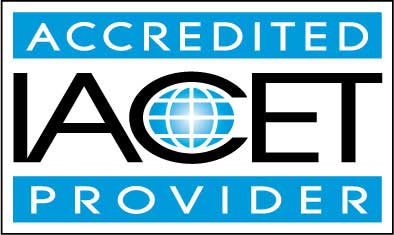 By successfully completing this course, students will be able to:
Define reiki.
Describe how reiki II differs from reiki I.
Describe second degree power symbol (cho-ku-rei).
Describe second degree harmony symbol (sei-he-ki).
Describe second degree distant symbol (hon-sha-ze-sho-nen).
Describe drawing second degree reiki symbols.
Describe using reiki with color and crystals.
Demonstrate mastery of lesson content at levels of 70% or higher.
Assessment Guide
| Assessment | Points |
| --- | --- |
| An Introduction | 5 points |
| Lesson 1 Assignment: History Importance | 20 points |
| Performing reiki on others | 25 points |
| Lesson 1: A Look Back | 10 points |
| Lesson 2 Assignment:The Reiki I and II differences | 20 points |
| Lesson 2: How Reiki 11 differs from Reiki 1 | 15 points |
| Lesson 3 Assignment: Using The Symbol | 20 points |
| Lesson 3: Second Degree Power Symbol (Cho-Ku-Rei) | 15 points |
| Lesson 4 Assignment: The Second Symbol | 20 points |
| Lesson 4: Second Degree Harmony Symbol (Sei-He-Ki) | 15 points |
| Lesson 5 Assignment: The Third Symbol | 20 points |
| Lesson 5: Second Degree Distant Symbol (Hon-Sha-Za-Sho-Nen) | 14 points |
| Lesson 6 Assignment: Basic Symbols | 20 points |
| Lesson 6: Drawing Second Degree Reiki symbols | 15 points |
| Lesson 7 Assignment: Healing | 20 points |
| Lesson 7: A Path Of Symbols | 14 points |
| Lesson 8 Assignment: Color | 20 points |
| Lesson 8: Reiki with Colors | 15 points |
| Lesson 9 Assignment: Practicing Reiki | 20 points |
| distance attunement | 10 points |
| Distance healing assignment | 20 points |
| Lesson 9: Becoming A Master | 14 points |
| Lesson 10 Assignment: Reiki Vocabulary | 20 points |
| Final Assignment | 25 points |
| Lesson 10: Review of Terms | 15 points |