Reiki is an Eastern healing philosophy, combined with basic universal spiritual principles, which ultimately serves its practitioners very well. It is a practice which honors the holistic needs of the body and spirit and integrates healing principles to ultimately enrich the entire being.
In this course, you will learn the basics of Reiki, as it is generally taught and practiced by Reiki Masters, and you will have a foundational understanding necessary for self administering its healing principles. We will touch on the history of Reiki as well as its different Eastern and Western branches, principles that govern the practice of Reiki, and both the basic and more complex philosophies concerning the body's energy and how it impacts the healing process.
At the end of the course, your understanding of Reiki principles and practices should be comprehensive and you should be ready to regularly implement the lessons. Through daily or weekly practice and regular meditation, you will prepare yourself to share your new knowledge and you will be ready to help heal others.
A distance attunement will be given.
Completely Online
Self-Paced
Printable Lessons
Full HD Video
6 Months to Complete
24/7 Availability
Start Anytime
PC & Mac Compatible
Android & iOS Friendly
Accredited CEUs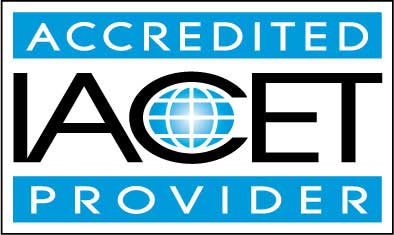 By successfully completing this course, students will be able to:
Define reiki.
Summarize the history of reiki.
Describe common sources of disease in the body.
Describe health issues and how they respond to reiki.
Define the five reiki principles.
Describe chakras and meridians in your body.
Describe colors, purposes and functions associated with the chakras.
Describe choosing a reiki master.
Describe preparations, grounding and the male-female ule exercises.
Describe healing yourself with reiki.
Describe learning to heal others with reiki.
Demonstrate mastery of lesson content at levels of 70% or higher.
Assessment Guide
| Assessment | Points |
| --- | --- |
| An Introduction | 5 points |
| Lesson 1: Reiki and Energy | 20 points |
| Lesson 1: What is Reiki? | 15 points |
| Lesson 2: Historical Background of Reiki | 25 points |
| Lesson 2: The History of Reiki | 15 points |
| Lesson 3: Concept of Diseases in Reiki | 20 points |
| Lesson 3: Common Sources of Disease in the Body | 14 points |
| Lesson 4: Reiki and Diseases | 25 points |
| Lesson 4: Health Issues and How They Respond to Reiki | 14 points |
| Lesson 5: Principles of Reiki | 25 points |
| Lesson 5: The Five Reiki Principles | 15 points |
| Lesson 6: Chakras in Reiki | 25 points |
| Lesson 6: Chakras and Meridians in Your Body | 15 points |
| Lesson 7: Colors Associated with Each Chakra | 20 points |
| Lesson 7: Colors, Purposes and Functions Associated with the Chakras | 14 points |
| Lesson 8: First Degree Reiki | 20 points |
| Lesson 8: Choosing a Reiki Master | 15 points |
| Lesson 9: Lovingkindness meditation and other forms of meditation | 25 points |
| Lesson 9: Preparations, Grounding and Meditation | 21 points |
| Lesson 10: Hand Positions in Self Healing | 25 points |
| distance attunement | 10 points |
| Lesson 10: Healing Yourself | 14 points |
| Lesson 11: Hand Positions on the Front of the Body | 20 points |
| Performing reiki on others | 25 points |
| Lesson 11: Learning to Heal Others | 14 points |
| Lesson 12: Group Reiki | 20 points |
| Lesson 12: Group Healing and Special Cases | 15 points |
| The Final Exam | 53 points |