When the word "
metaphysics"
is mentioned, a wide variety of possible meanings springs to mind. For some, it is often considered part of the science of physics; to others, it might mean something mystical; to others still, it might represent a branch of philosophy or merely an incomprehensible mass of theoretical musings that could only be understood by professors with patches on their elbows living in an ivory tower somewhere. While all of these notions may have some merit to them, they only touch upon the true scope and purpose of the field of metaphysics.
Since the beginning of philosophy--indeed, perhaps since the beginning of man's quest to learn about himself and the universe that surrounds him--there has been the discipline of metaphysics. While it may not have always been called such, it is nevertheless an important aspect of being human that everyone has dabbled with to one degree or another. Metaphysics, while sounding very complex or obtuse, is really nothing more than thinking about what exists and what the ultimate reality of the universe is (Geirsson & Losonsky, 1998).
Questions within the field of metaphysics involve many of the "big" issues in life: Is there an absolute right and wrong? Does God (or a creator) exist? What is the universe made of? Does free will exist or are we traveling on a predetermined path? All of these concepts and more, as well as their implications for human thought and life, are part and parcel of the philosophical discipline of metaphysics. While most people may not think in terms of "doing metaphysical thought"--at least not in the strict philosophical sense--the fact remains that all thinking human beings have some sort of metaphysics that guide their lives everyday--a "worldview" in essence.
This course will look at what metaphysics is; what the key concepts and terms within the topic are; the practical ramifications of metaphysics; and very briefly discuss the history, development, and major schools of thought from the ancient Greeks to modern times. Modern "New Age" metaphysics will also be discussed. By the conclusion of the course, it is hoped that the student will have a better understanding of metaphysics and perhaps an increased desire to study further.
Completely Online
Self-Paced
Printable Lessons
Full HD Video
6 Months to Complete
24/7 Availability
Start Anytime
PC & Mac Compatible
Android & iOS Friendly
Accredited CEUs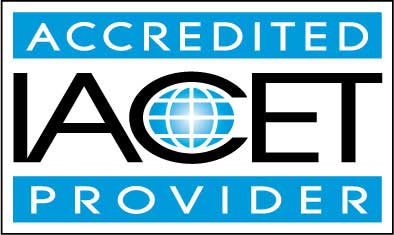 By successfully completing this course, students will be able to:
Define metaphysics.
Summarize classical metaphysics.
Describe cosmology and cosmogony.
Summarize determinism and free will.
Describe the philosophical notions of mind and matter, objects and their properties, religion and spirituality, and space and time.
Describe philosophical notions of identity and change.
Describe the religious, philosophical, and science perspective of God.
Demonstrate mastery of lesson content at levels of 70% or higher.
Assessment Guide
| Assessment | Points |
| --- | --- |
| An Introduction | 5 points |
| Lesson 1 Assignment | 25 points |
| Quiz for Lesson 1: What Is Metaphysics? | 10 points |
| Lesson 2 Assignment | 25 points |
| Quiz for Lesson 2: Coming to Terms: A Philosophical Glossary | 10 points |
| Lesson 3 Assignment | 25 points |
| Quiz for Lesson 3: Classical Metaphysics: The Greeks | 10 points |
| Lesson 4 Assignment | 25 points |
| Quiz for Lesson 4: Cosmology & Cosmogony | 8 points |
| Lesson 5 Assignment | 25 points |
| Quiz for Lesson 5: Determinism & Free Will | 10 points |
| Lesson 6 Assignment | 25 points |
| Quiz for Lesson 6: Mind & Matter | 9 points |
| Lesson 7 Assignment | 25 points |
| Quiz for Lesson 7: Objects & Their Properties | 9 points |
| Lesson 8 Assignment | 25 points |
| Quiz for Lesson 8: Religion & Spirituality | 8 points |
| Lesson 9 Assignment | 25 points |
| Quiz for Lesson 9: Space & Time | 9 points |
| Lesson 10 Assignment | 25 points |
| Quiz for Lesson 10: The New Age Movement | 8 points |
| Lesson 11 Assignment | 25 points |
| Quiz for Lesson 11: Does God Exist? | 9 points |
| The Final Exam | 42 points |