Welcome to this introductory course on Hinduism. In this course, the student will learn the foundations of one of the oldest religions in the world. From the origins of Hinduism to the writings that shaped its historical development over centuries, non-Hindu students are introduced to a number of rather 'foreign' concepts.
While this course in no way claims to offer an in-depth view into every aspect of Hinduism and its concepts, we do want to touch upon the development and continual evolution of Hinduism in the past, and today. We'll talk briefly about the Indo-Aryan people from the Indus Valley region, known as the birthplace of Hinduism, and then focal points found in the practice of Hinduism. Topics relating to important scriptures found in Hinduism touch upon the Veda and the concept of Dharma.
As students progress through the course, they'll learn about concepts like karma and the difference between mantras and tantras. Hindu deities will be explored, offering a glimpse into the most popular deities and holidays that still celebrate them today. You'll be introduced into concepts such as predestination and reincarnation and understand how such concepts helped shape Hindu society through the ages.
We'll then move on to talk about common Hindu customs and learn about the foods that Hindus can and cannot eat, customs regarding birth, marriage, death and funerals as well as how and why Yoga is such an important part of the practice of Hinduism. The functions of Hindu priests and temples and festivals is also briefly explored.
We'll wrap up this introductory course on Hinduism by exploring the contributions of various women in Hindu society who helped shaped India's history, past and present, as well as how Hinduism has adapted to 21st century attitudes. Finally, we'll conclude the course with common Hindu goals such as the continual search for peace and harmony, not only among Hindus, but also among all peoples and religions.
Completely Online
Self-Paced
Printable Lessons
Full HD Video
6 Months to Complete
24/7 Availability
Start Anytime
PC & Mac Compatible
Android & iOS Friendly
Accredited CEUs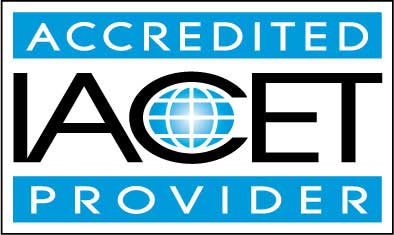 By successfully completing this course, students will be able to:
Define Hinduism is.
Describe origins of Hinduism.
Describe Indo-Aryan Society.
Describe Focal Points of Hinduism.
Recognize and define karma.
Summarize Holy Books of Hinduism.
Summarize Hindu Deities.
Describe predestination and reincarnation.
Describe common Hindu traditions.
Describe Hinduism and yoga.
Describe mantras and gunas.
Summarize Hindu priests and temples.
Describe Hindu customs.
Summarize Hindu festivals.
Describe Hindu women in society.
Identify Hindu foods.
Summarize Hinduism in the 21st century.
Demonstrate mastery of lesson content at levels of 70% or higher.
Assessment Guide
| Assessment | Points |
| --- | --- |
| Lesson 1 Assignment | 25 points |
| An Introduction | 5 points |
| Lesson 1 Exam | 10 points |
| Lesson 2 Assignment | 25 points |
| Lesson 2 Exam | 10 points |
| Lesson 3 Assignment | 25 points |
| Lesson 3 Exam | 10 points |
| Lesson 4 Assignment | 25 points |
| Lesson 4 Exam | 10 points |
| Lesson 5 Assignment | 25 points |
| Lesson 5 Exam | 10 points |
| Lesson 6 Assignment | 25 points |
| Lesson 6 Exam | 10 points |
| Lesson 7 Assignment | 25 points |
| Lesson 7 Exam | 10 points |
| Lesson 8 Assignment | 25 points |
| Lesson 8 Exam | 10 points |
| Lesson 9 Assignment | 25 points |
| Lesson 9 Exam | 10 points |
| Lesson 10 Assignment | 25 points |
| Lesson 10 Exam | 10 points |
| Lesson 11 Assignment | 25 points |
| Lesson 11 Exam | 10 points |
| Lesson 12 Assignment | 25 points |
| Lesson 12 Exam | 10 points |
| Lesson 13 Assignment | 25 points |
| Lesson 13 Exam | 10 points |
| Lesson 14 Assignment | 25 points |
| Lesson 14 Exam | 10 points |
| Lesson 15 Assignment | 25 points |
| Lesson 15 Exam | 10 points |
| Lesson 16 Assignment | 25 points |
| Lesson 16 Exam | 10 points |
| Lesson 17 Assignment | 25 points |
| Lesson 17 Exam | 10 points |
| Lesson 18 Assignment | 25 points |
| Lesson 18 Exam | 10 points |
| The Final Exam | 90 points |