This is a beginning grammar and writing course for learners of the English language. This course is Level 1. In Level 1 grammar, we cover present simple and past simple tenses.
This course also teaches you how to put verbs together, introduces the –ing form and gives a context for its use, and shows you how be verbs are very different from all other kinds of verbs. We discuss plurals, a/an articles, adjectives, subject pronouns and possessive adjectives, demonstratives this/that/these/those, prepositions of place and time, can, wh- questions, and adverbs of frequency and their proper placement. We also discuss prepositional phrases, subjects, verbs, objects, and complements.
This course will also cover irregular spellings in plurals, in gerunds, and in past tense formations, as well as irregular plurals and verbs. The writing component covers simple sentences (S-V-O) and compound sentences (S-V-O, [coordinating conjunction] S-V-O). This course consists of 33 lessons with illustrations, plenty of exercises, section exams, audio and visual aids, as well as a final exam.
Each lesson includes an HD Video to help you better understand the ideas and rules of the lesson, and help you with your listening comprehension and your pronunciation. With successful completion of this course, you will have a strong foundation in English. Your language will be limited, but you will be able to say most things you need to say. If English is new for you or if you need a solid refresher on the basics, this is an excellent course for you.
Completely Online
Self-Paced
6 Months to Complete
24/7 Availability
Start Anytime
PC & Mac Compatible
Android & iOS Friendly
Accredited CEUs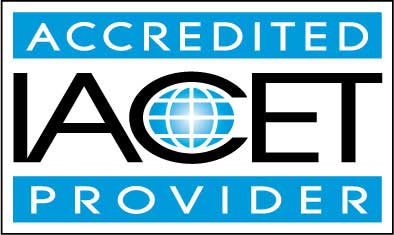 By successfully completing this course, students will be able to:
Define subject pronouns.
Demonstrate writing simple sentences.
Demonstrate using third person singular (he, she, it).
Demonstrate using third person singular (he, she, it).
Define and recognize prepositions.
Define and recognize possessive adjectives and plurals.
Present Simple Verbs, 3rd Person Singular (he, she, it)
Demonstrate using present simple, all subjects.
Demonstrate using questions in the English language.
Demonstrate negatives, 3rd person singular.
Demonstrate questions, 3rd person singular.
Demonstrate using simple past – regular verbs.
Demonstrate using simple past – irregular.
Demonstrate there is / there are usage.
Demonstrate using activities with go + -ing versus go + simple verb.
Demonstrate mastery of lesson content at levels of 70% or higher.
Assessment Guide
| Assessment | Points |
| --- | --- |
| Practice Exercise 1 | 1 points |
| Practice Exercise 2 | 1 points |
| Practice Exercise 3 | 1 points |
| Lesson 3 Exam | 20 points |
| Practice Exercise 4 | 1 points |
| Lesson 4 Exam | 5 points |
| Practice Exercise 5-1 | 1 points |
| Practice Exercise 5-2 | 1 points |
| Practice Exercise 6-1 | 1 points |
| Practice Exercise 6-2 | 1 points |
| Practice Exercise 7-1 | 1 points |
| Practice Exercise 7-2 | 1 points |
| Practice Exercise 7-3 | 1 points |
| Practice Exercise 7-4 | 1 points |
| Practice Exercise 8-1 | 1 points |
| Practice Exercise 8-2 | 1 points |
| Practice Exercise 9 | 1 points |
| Lesson 9 Exam | 10 points |
| Practice Exercise 10-1 | 1 points |
| Practice Exercise 10-2 | 1 points |
| Practice Exercise 10-3 | 1 points |
| Practice Exercise 10-4 | 1 points |
| Practice Exercise 11-1 | 1 points |
| Practice Exercise 11-2 | 1 points |
| Practice Exercise 11-3 | 1 points |
| Practice Exercise 12-1 | 1 points |
| Practice Exercise 12-2 | 1 points |
| Practice Exercise 12-3 | 1 points |
| Practice Exercise 13-1 | 1 points |
| Practice Exercise 13-2 | 1 points |
| Lesson 13 Exam | 10 points |
| Practice Exercise 14-1 | 1 points |
| Practice Exercise 14-2 | 1 points |
| Lesson 14 Exam | 8 points |
| Practice Exercise 15 | 1 points |
| Practice Exercise 16-1 | 1 points |
| Practice Exercise 16-2 | 1 points |
| Lesson 16 Exam | 9 points |
| Practice Exercise 17-1 | 1 points |
| Practice Exercise 17-2 | 1 points |
| Lesson 17 Exam | 15 points |
| Practice Exercise 18 | 1 points |
| Lesson 18 Exam | 32 points |
| Practice Exercise 19-1 | 1 points |
| Practice Exercise 19-2 | 1 points |
| Practice Exercise 19-3 | 1 points |
| Lesson 19 Exam | 20 points |
| Practice Exercise 20-1 | 1 points |
| Lesson 20 Exam | 20 points |
| Practice Exercise 21-2 | 1 points |
| Practice Exercise 21-1 | 1 points |
| Lesson 21 Exam | 10 points |
| Practice Exercise 22-1 | 1 points |
| Practice Exercise 22-2 | 1 points |
| Lesson 22 Exam | 10 points |
| Practice Exercise 23-1 | 1 points |
| Practice Exercise 23-2 | 1 points |
| Lesson 23 Exam | 16 points |
| Practice Exercise 24-1 | 1 points |
| Practice Exercise 24-2 | 1 points |
| Lesson 24 Exam | 25 points |
| Practice Exercise 25-1 | 1 points |
| Practice Exercise 25-2 | 1 points |
| Lesson 25 Exam | 25 points |
| Practice Exercise 26 | 1 points |
| Lesson 26 Exam | 19 points |
| Practice Exercise 27 | 1 points |
| Lesson 27 Exam | 10 points |
| Practice Exercise 28-1 | 1 points |
| Practice Exercise 28-2 | 1 points |
| Lesson 28 Exam | 10 points |
| Practice Exercise 29 | 1 points |
| Lesson 29 Exam | 5 points |
| Practice Exercise 30-1 | 1 points |
| Practice Exercise 30-2 | 1 points |
| Lesson 30 Exam | 25 points |
| Practice Exercise 31-1 | 1 points |
| Practice Exercise 31-2 | 1 points |
| Lesson 31 Exam | 15 points |
| Practice Exercise 32-1 | 1 points |
| Practice Exercise 32-2 | 1 points |
| Lesson 32 Exam | 18 points |
| The Final Exam | 124 points |