Domestic violence, sometimes called domestic abuse, is reaching epidemic proportions and affects men, women and children of all races and social and economic levels. In order to stem the tide of domestic abuse we have to not only stop the abuse and protect the victims, we also have to understand what triggers the abuse so that the next generation of families can learn to live abuse-free.

Course topics will include:
What is Domestic Violence?
Who are the Victims?
Recognizing the Signs of Domestic Violence
Why Victims Stay with Abusers
How You Can Help Victims of Domestic Abuse
Legal Issues such as: PFA's and PRO's
What the police and courts can and can't do
Handling divorce and custody issues
How to Keep Safe such as: Safety Measures for yourself and your children
Escape plans in case you need to flee
Understanding who to turn to in an emergency
The After-Effects of Domestic Abuse
Moving On: Relationships After Abuse
The fall-out for families
Steps to take for success
Helping Domestic Abuse Survivors
Stopping the Cycle of Abuse
Stopping Abuse Forever
Completely Online
Self-Paced
Printable Lessons
Full HD Video
6 Months to Complete
24/7 Availability
Start Anytime
PC & Mac Compatible
Android & iOS Friendly
Accredited CEUs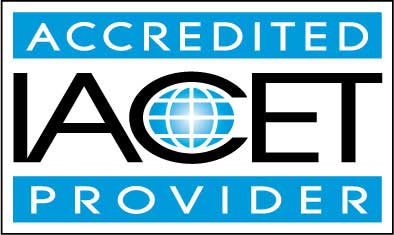 By successfully completing this course, students will be able to:
Define domestic violence.
Recognize signs of domestic violence.
Describe the reasons why victims stay with abusers.
Describe ways you can help victims of domestic abuse.
Summarize the legal issues involved with domestic violence.
Describe methods for keeping safe from domestic abuse.
Describe the after-effects of domestic abuse.
Summarize methods for helping domestic abuse survivors with life after abuse.
Describe methods for stopping the cycle of abuse.
Demonstrate mastery of lesson content at levels of 70% or higher.
Assessment Guide
| Assessment | Points |
| --- | --- |
| Lesson 1 Assignment | 2 points |
| Lesson 1 Exam: What is Domestic Violence? | 140 points |
| Lesson 2 Assignment | 2 points |
| Lesson 2 Exam: Recognizing the Signs of Domestic Violence | 150 points |
| Lesson 3 Assignment | 2 points |
| Lesson 3 Exam: Why Victims Stay with Abusers | 150 points |
| Lesson 4 Assignment | 2 points |
| Lesson 4 Exam: How You Can Help Victims of Domestic Abuse | 140 points |
| Lesson 5 Assignment | 2 points |
| Lesson 5 Exam: Legal Issues | 160 points |
| Lesson 6 Assignment | 2 points |
| Lesson 6 Exam: Keeping Safe | 141 points |
| Lesson 7 Assignment | 2 points |
| Lesson 7 Exam: The After-Effects of Domestic Abuse | 150 points |
| Lesson 8 Assignment | 2 points |
| Lesson 8 Exam: Moving On: Relationships After Abuse | 150 points |
| Lesson 9 Assignment | 2 points |
| Lesson 9 Exam: Helping Domestic Abuse Survivors | 140 points |
| Lesson 10 Assignment | 2 points |
| Lesson 10 Exam: Stopping the Cycle of Abuse | 140 points |
| Lesson 11 Assignment | 2 points |
| Lesson 11 Exam: Stopping Abuse Forever | 150 points |
| The Final Exam | 52 points |