If you're a new cat owner, this course is for you. Understanding a cat is not as simple as understanding a dog. Cats can possess a Buddha-like calmness that exudes wisdom but then exhibit psychotic-like behavior when confronted with a different brand of litter or feeding bowl or (heaven forbid) a new furniture arrangement.
Let's be honest, most cat care books come from individuals looking to lecture you on a certain form of cat care or a different philosophy of life. Declaw or not to declaw--this is a serious question, the answer of which will be reflected in how much you want a cat, not in how much you will love it when it enters your house. Cat care is not about learning to love a cat, but learning to ensure it is healthy and happy. The cat knows how to care for you, now it is time to learn to care for it!
This course covers how to ensure your decision to acquire a cat will fit into your life as much as your new cat wants to fill whatever space it is entering. It is about keeping up with an animal that is committing to you so that you never enter a space where there is no room for it or no room for you in its life. It's about finding a lifelong friend and ensuring it can accompany you for as long as possible, while you are still the smart one in the relationship--knowing about the medical and social needs of the pet. This course is the way all responsible pet owners should start out their pet-ownership--with respect for their animal and a knowledge of how to maximize the enduring relationship available with th
eir deares
t friend.
Completely Online
Self-Paced
Printable Lessons
Full HD Video
6 Months to Complete
24/7 Availability
Start Anytime
PC & Mac Compatible
Android & iOS Friendly
Accredited CEUs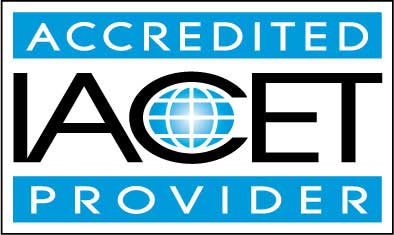 By successfully completing this course, students will be able to:
Describe the elements of caring for a cat.
Describe basic first aid for cats.
Recognize issues with cats.
Describe the best methods to train a cat.
Demonstrate mastery of lesson content at levels of 70% or higher.
Assessment Guide
| Assessment | Points |
| --- | --- |
| Introduction Assignment | 1 points |
| Lesson 1 Quiz | 8 points |
| Lesson 2 Quiz | 5 points |
| Lesson 3 Quiz | 5 points |
| Lesson 6 Quiz | 10 points |
| Lesson 7 Quiz | 9 points |
| Lesson 8 Quiz | 5 points |
| Lesson 9 Quiz | 4 points |
| Lesson 10 Quiz | 10 points |
| Lesson 11 Quiz | 7 points |
| Lesson 12 Quiz | 8 points |
| Lesson 13 Quiz | 8 points |
| Lesson 15 Quiz | 10 points |
| The Final Exam | 14 points |