Microsoft Word 2016 is the latest version of the popular word processing software offered as part of the Microsoft Office suite. This course will teach you all the skills you'll need to successfully use Word 2016. You'll learn everything you need to know to create and format documents, create publications such as brochures, and use Word's advanced features. Each lesson in this course contains step-by-step instructions and screenshots that make learning easy. There's no need to worry if you don't have previous experience with Word. This course uses a building block system and starts with the most basic tasks before moving forward to more advanced features and techniques.
You'll learn:
· How to navigate the Word 2016 interface
· What's new in Word 2016
· How to open new documents and existing documents
· How to use templates
· Basic and advanced text, paragraph, and document formatting
· How to use Microsoft Word for desktop publishing
· How to create brochures, flyers, and even business cards using MS Word
· How to install apps to use with Word
· How to insert images, graphics, and video
· How to connect MS Word to Facebook and Flickr!
· How to use MS Word as a photo editor
· How to create an index, bibliography, or TOC using Word
· How to create even more impressive tables than ever before using new formatting tools
· And much more!
If you've already taken a peek at Word 2016, then you know how much this program offers. This course was designed to teach you to use its abundant features like a pro. While you do not need access to Word 2016 to successfully complete this course, it is helpful to be able to follow along in the program and gain hands-on experience. Students are encouraged to take advantage of the free trial of Word 2016 available from the Microsoft website.
Completely Online
Self-Paced
Printable Lessons
Full HD Video
6 Months to Complete
24/7 Availability
Start Anytime
PC & Mac Compatible
Android & iOS Friendly
Accredited CEUs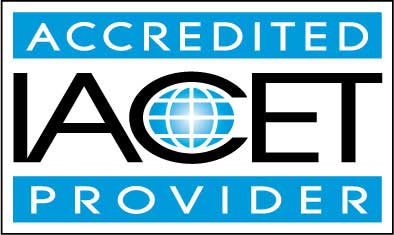 By successfully completing this course, students will be able to:
Describe introduction to MS Word 2016 and what it can do.
Describe working with documents and the keyboard.
Summarize navigating through a Word document.
Demonstrate basic text editing.
Demonstrate text formatting.
Demonstrate page formatting.
Describe methods and reasons for using templates.
Summarize working with graphics, pictures, and tables.
Summarize desktop publishing capabilities and working with long or technical documents.
Describe mail merge processes.
Describe proofing, printing, and publishing.
Describe comparing, merging, and protecting documents.
Describe methods for customizing and expanding word.
Demonstrate mastery of lesson content at levels of 70% or higher.
Assessment Guide
| Assessment | Points |
| --- | --- |
| Lesson 1 Assignment | 1 points |
| Exam 1 | 7 points |
| Lesson 2 Assignment | 1 points |
| Exam 2 | 10 points |
| Lesson 3 Assignment | 1 points |
| Exam 3 | 10 points |
| Lesson 4 Assignment | 1 points |
| Exam 4 | 10 points |
| Lesson 5 Assignment | 1 points |
| Exam 5 | 10 points |
| Lesson 6 Assignment | 1 points |
| Exam 6 | 10 points |
| Lesson 7 Assignment | 1 points |
| Exam 7 | 10 points |
| Lesson 8 Assignment | 1 points |
| Exam 8 | 10 points |
| Lesson 9 Assignment | 1 points |
| Exam 9 | 10 points |
| Lesson 10 Assignment | 1 points |
| Exam 10 | 10 points |
| Lesson 11 Assignment | 1 points |
| Exam 11 | 9 points |
| Lesson 12 Assignment | 1 points |
| Exam 12 | 10 points |
| Lesson 13 Assignment | 1 points |
| Exam 13 | 10 points |
| Lesson 14 Assignment | 1 points |
| Exam 14 | 10 points |
| Lesson 15 Assignment | 1 points |
| Exam 15 | 10 points |
| Lesson 16 Assignment | 1 points |
| Exam 16 | 10 points |
| Lesson 17 Assignment | 1 points |
| Exam 17 | 9 points |
| Lesson 18 Assignment | 1 points |
| Exam 18 | 10 points |
| Lesson 19 Assignment | 1 points |
| Exam 19 | 9 points |
| The Final Exam | 88 points |