Team Management Is --
Designing & Developing a Team Committed to a Common Purpose
"No man will ever make a great leader who wants to do it all by himself or to get all the credit for doing it." (Andrew Carnegie)
'Managing' used to be just telling people what to do and getting merchandise out the door. But as time marched on, workplace conditions changed again and again -- and workplace complications paralleled the pace of these changes.
Today's working world requires much more of the average supervisor or manager than simply setting goals backed up by ultimatums. Managers need to be team leaders. They need to understand and accommodate their employees' different working styles and personalities.
In a team oriented atmosphere, individuals contribute to the overall success of an organization while working with other team members to attain the objectives of the team and organization as a whole.
A team is not just a collection of individuals. It is so much more. The total "team" being far greater than the sum of its parts. A properly developed and managed team synergistically harnesses its individual members' talents, experience and energies.
It really is the together part that makes a great team. For example:
Teams intensify focus on the task at hand
Teams do work that ordinary workgroups can't do.
Teams make better use of resources. They are a way for an organization to focus its most important resource, its brainpower, directly on its problems.
Teams mean improved production. As they straddle all the functions contributing to a process, teams naturally understand all steps needed to improve production.
Join our insightful Team Management in Business course today!
Completely Online
Self-Paced
Printable Lessons
Full HD Video
6 Months to Complete
24/7 Availability
Start Anytime
PC & Mac Compatible
Android & iOS Friendly
Accredited CEUs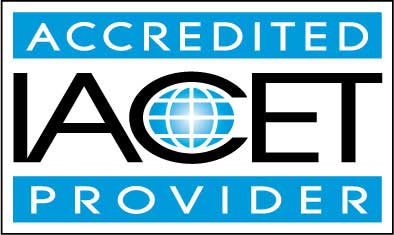 By successfully completing this course, students will be able to:
Summarize why teams are necessary.
Describe what it means to really listen.
Develop and implement common values, goals, and vision
Describe techniques to motivate people.
Describe best methods for delegating work.
Recognize problem creators.
Summarize team dynamics.
Demonstrate transforming groups into teams.
Define the formula for peak performance.
Describe basic conflict/crisis control and resolution solutions.
Demonstrate mastery of lesson content at levels of 70% or higher.
Assessment Guide
| Assessment | Points |
| --- | --- |
| Lesson One Assignment | 5 points |
| Lesson 1 : Where Does It All Start & Why Are Teams Necessary? | 7 points |
| Lesson 2 : What Does It Mean To Really Listen? | 8 points |
| Lesson Three Assignment | 5 points |
| Lesson 3 : Developing & Implementing Common Values, Gaols & Vision -- Makes For A Tremendous & Effec | 10 points |
| Lesson Four Assignment | 5 points |
| Lesson 4 : Motivation and Triggering Other People | 9 points |
| Lesson 5 : Delegating With Confidence | 10 points |
| Lesson Six Assignment | 5 points |
| Lesson 6 : Problem Creators aka Human Liabilities! | 9 points |
| Lesson 7 : Team Dynamics | 7 points |
| Lesson Eight Assignment | 20 points |
| Lesson 8 : Transforming Groups Into Teams | 10 points |
| Lesson Nine Assignment | 5 points |
| Lesson 9 : The Formula for Peak Performance | 10 points |
| Lesson 10 : Making The Time | 9 points |
| Lesson 11 Assignment: The Best Techniques I Would Use | 2 points |
| Lesson 11 : Crisis Resolution/Control | 10 points |
| The Final Exam | 70 points |