Retirement for many of us can already be a fact of life. For others, it is looming on the horizon and the closer we get the more uneasy we feel about that next step. We are filled with questions about how to proceed. What will it cost? When should we retire? How do we do it? How much will you get from Social Security? What if you do not wish to quit working entirely, but are being forced into retirement by your company? Are you ready for retirement emotionally? This course will help answer all these questions and more.
There are many questions about retirement, mainly because retirement is now considered a phase of our lives rather than a couple years spent marking time after we stop working. The latest statistics indicate that most people who retire today can look forward to decades of time spent in retirement, and with that much time on our hands, it is imperative that we plan carefully. We need to develop a financial plan. We need to develop a health and exercise plan. We need to develop and emotional and social support plan.
This online class will address a number of these issues and give you a place to start. Financial concerns regarding IRA's, insurance, and what you should do with your house will be addressed. Specific health recommendations will be made to maximize your physical condition during retirement. And what about your social and family relationships? Most of us have allowed these very important relationships to lapse when our happiness during retirement is actually based on them.
Finally, we will talk about how to prepare for retirement and what you will do with your time. There are many of us who really wanted to do something else with our lives. Once you retire from your "real" job, you may be very pleasantly surprised to realize that you can now finally pursue the life of your dreams.
Completely Online
Self-Paced
6 Months to Complete
24/7 Availability
Start Anytime
PC & Mac Compatible
Android & iOS Friendly
Accredited CEUs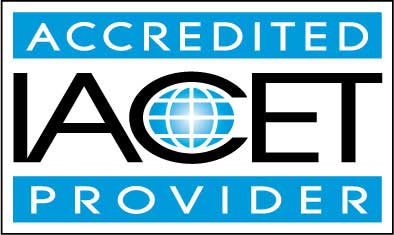 By successfully completing this course, students will be able to:
Define the plan for retirement.
Describe investing techniques.
Describe sources of retirement income.
Summarize unexpected or unanticipated expenses.
Summarize reason and methods for investing in health.
Describe family life.
Describe silver and gold in terms of investment.
Summarize developing interests and defining self-worth.
Summarize where to live.
Summarize the basic principles for living the life of your dreams.
Demonstrate mastery of lesson content at levels of 70% or higher.
Assessment Guide
| Assessment | Points |
| --- | --- |
| An Introduction | 1 points |
| Lesson 1: Assignment 1 | 20 points |
| Lesson One: The Plan for Retirement | 12 points |
| Lesson 2: Assignment 1 | 30 points |
| Lesson Two: Investing | 11 points |
| Lesson 3: Assignment 1 | 30 points |
| Lesson Three: More Sources of Retirement Income | 12 points |
| Lesson 4 Assignment - Extra Sources of Income | 10 points |
| Lesson Four: Other Sources of Retirement Income | 12 points |
| Lesson 5: Assignment 1 | 20 points |
| Lesson Five: Unexpected or Unanticipated Expenses | 12 points |
| Lesson 6 Assignment: My Health Choices | 10 points |
| Lesson Six: Investing In Health | 11 points |
| Lesson Seven: Family Life | 11 points |
| Lesson 8: Assignment 1 | 20 points |
| Lesson Eight: Silver and Gold | 12 points |
| Lesson Nine: Developing Interests and Self-Worth | 12 points |
| Lesson 10 Assignment: My Living Arrangements | 10 points |
| Lesson Ten: Where To Live | 12 points |
| Lesson Eleven: How to Live the Life of Your Dreams | 12 points |
| The Final Exam: Retirement Planning | 540 points |