ESL Grammar Level 4 is the fourth in a five-course ESL grammar series, and builds on ESL Grammar Levels 1, 2, and 3.
ESL Grammar Level 4 moves the English learner from the intermediate to the upper intermediate level of general English. With mastery of Level 4 grammar, the student moves beyond merely communicating and increases his/her sophistication in using the English language.
Each of the 22 units of this course contains a clear, simple, and well-organized presentation of material followed by lesson exercises to reinforce the lesson content. Practice quizzes and four exams test student knowledge along the way, and a final exam score determines whether the learner is ready for the next level.
Grammar topics include gerunds and infinitives, future progressive, perfect forms for the present, present progressive, past, and past progressive, relative clauses, conditionals 2 and 3, reported speech, and numerous minor grammar points on details of usage including both/either/neither, a friend of mine, each/every, by the time, on my own/by myself, and had better. Writing lessons discuss conjunctive adverbs and quality paragraph structure.
Upon successful completion of ESL Grammar Level 4, the English learner is ready to move to the most advanced level of English language learning. Whether you are addressing this material for the first time or brushing up on your English mastery, this course provides an excellent presentation of some of the finer points in English grammar, and is well worth your efforts as you progress toward English fluency and accuracy.
Completely Online
Self-Paced
6 Months to Complete
24/7 Availability
Start Anytime
PC & Mac Compatible
Android & iOS Friendly
Accredited CEUs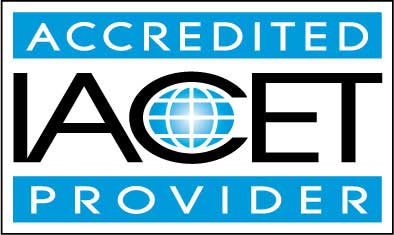 By successfully completing this course, students will be able to:
Demonstrate usage of both/either/neither (of).
Identify present perfect.
Identify present perfect progressive.
Demonstrate correct usage of each/every.
Identify gerunds and infinitives as subjects.
Demonstrate usage of verb + gerund.
Demonstrate usage of verb + infinitive.
Demonstrate usage of verb + object + infinitive.
Demonstrate usage of verbs + gerund or infinitive.
Identify past perfect.
Identify past perfect progressive.
Identify future progressive.
Demonstrate usage of adjective clauses (relative clauses).
Demonstrate conditional usage
Demonstrate usage of on my own / by myself+.
Demonstrative usage of conjunctive adverbs.
Demonstrate how to structure a paragraph in English.
Demonstrate mastery of lesson content at levels of 70% or higher.
Assessment Guide
| Assessment | Points |
| --- | --- |
| An Introduction | 1 points |
| Pre-Test | 20 points |
| Lesson 1 Quiz | 10 points |
| Lesson 2 Quiz | 10 points |
| Lesson 3 Quiz | 13 points |
| Lesson 4 Quiz | 6 points |
| Lesson 4-2 Quiz | 10 points |
| Lesson 5 Quiz | 10 points |
| Exam 1 | 10 points |
| Lesson 6 Quiz | 8 points |
| Lesson 7 Quiz | 6 points |
| Lesson 8 Quiz | 5 points |
| Lesson 9 Quiz | 10 points |
| Lesson 10 Quiz | 7 points |
| Exam 2 | 10 points |
| Lesson 11 Quiz | 10 points |
| Lesson 12 Quiz | 6 points |
| Lesson 13 Quiz | 9 points |
| Lesson 14 Quiz | 10 points |
| Lesson 15 Quiz | 10 points |
| Exam 3 | 10 points |
| Lesson 16 Quiz | 10 points |
| Lesson 17 Quiz | 7 points |
| Lesson 18 Quiz | 10 points |
| Lesson 19 Quiz | 5 points |
| Lesson 20 Quiz | 5 points |
| Exam 4 | 10 points |
| Lesson 21 Quiz | 6 points |
| Lesson 22 Quiz | 3 points |
| Final Exam | 20 points |