Elevate Your English Proficiency with ESL Grammar Level 4
Unveiling the penultimate module in our renowned five-course ESL grammar series: ESL Grammar Level 4. This meticulously curated course acts as a pivotal bridge, effortlessly transitioning English learners from intermediate to the heights of upper-intermediate fluency. It stands as a testament to our commitment to help our students not just communicate, but to truly thrive and articulate with an unmatched sophistication in the English language.
Spread across 22 intricately designed units, this course boasts a streamlined, user-friendly approach. We believe that the mastery of a language doesn't lie in the complexity of content, but in its clarity and relevance. Each unit begins with a lucid presentation of the subject matter, crafted with utmost precision to ensure easy assimilation. This is closely followed by a range of lesson exercises, meticulously tailored to embed the concepts deeper into the learner's cognition.
To guarantee the application and retention of the newly acquired skills, the course features regular practice quizzes, four comprehensive examinations interspersed at strategic intervals, and a decisive final exam. This rigorous, yet engaging assessment method ensures that the learner is constantly aligned with the progression metrics, making the journey to the pinnacle of English mastery a rewarding experience.
Delving into the heart of the course, ESL Grammar Level 4 covers an impressive array of grammar topics. From the dynamism of gerunds and infinitives to the intricacies of future progressive; from mastering the perfect forms of the present to navigating the realms of present, past, and past progressive. We dive deep into the nuanced realms of relative clauses, conditionals 2 and 3, reported speech, and an array of minor yet crucial grammar aspects that often go overlooked in standard courses. This includes intricate details like distinctions between "both/either/neither", nuances in phrases like "a friend of mine", "by the time", "on my own/by myself", and the subtle might of "had better".
But our commitment to holistic learning doesn't stop at grammar alone. ESL Grammar Level 4 also includes lessons dedicated to refining your writing prowess. Discover the transformative power of conjunctive adverbs and unlock the secrets to crafting impeccable paragraph structures that captivate readers.
On culminating ESL Grammar Level 4, you don't just proceed to another level; you ascend to the zenith of advanced English language learning. Whether you're a first-time explorer of this content or a seasoned enthusiast aiming to polish your expertise, this course is more than a learning tool—it's an investment. An investment into a future of unparalleled English fluency, accuracy, and confidence. Dive in, and let us guide you through the labyrinth of English grammar to the pinnacle of linguistic excellence.
Completely Online
Self-Paced
6 Months to Complete
24/7 Availability
Start Anytime
PC & Mac Compatible
Android & iOS Friendly
Accredited CEUs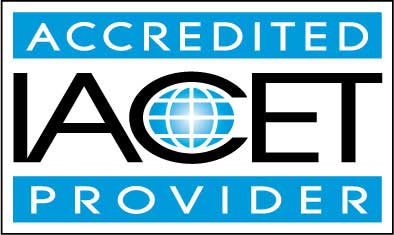 By successfully completing this course, students will be able to:
Demonstrate usage of both/either/neither (of).
Identify present perfect.
Identify present perfect progressive.
Demonstrate correct usage of each/every.
Identify gerunds and infinitives as subjects.
Demonstrate usage of verb + gerund.
Demonstrate usage of verb + infinitive.
Demonstrate usage of verb + object + infinitive.
Demonstrate usage of verbs + gerund or infinitive.
Identify past perfect.
Identify past perfect progressive.
Identify future progressive.
Demonstrate usage of adjective clauses (relative clauses).
Demonstrate conditional usage
Demonstrate usage of on my own / by myself+.
Demonstrative usage of conjunctive adverbs.
Demonstrate how to structure a paragraph in English.
Demonstrate mastery of lesson content at levels of 70% or higher.
Assessment Guide
| Assessment | Points |
| --- | --- |
| An Introduction | 1 points |
| Pre-Test | 20 points |
| Lesson 1 Quiz | 10 points |
| Lesson 2 Quiz | 10 points |
| Lesson 3 Quiz | 13 points |
| Lesson 4 Quiz | 6 points |
| Lesson 4-2 Quiz | 10 points |
| Lesson 5 Quiz | 10 points |
| Exam 1 | 10 points |
| Lesson 6 Quiz | 8 points |
| Lesson 7 Quiz | 6 points |
| Lesson 8 Quiz | 5 points |
| Lesson 9 Quiz | 10 points |
| Lesson 10 Quiz | 7 points |
| Exam 2 | 10 points |
| Lesson 11 Quiz | 10 points |
| Lesson 12 Quiz | 6 points |
| Lesson 13 Quiz | 9 points |
| Lesson 14 Quiz | 10 points |
| Lesson 15 Quiz | 10 points |
| Exam 3 | 10 points |
| Lesson 16 Quiz | 10 points |
| Lesson 17 Quiz | 7 points |
| Lesson 18 Quiz | 10 points |
| Lesson 19 Quiz | 5 points |
| Lesson 20 Quiz | 5 points |
| Exam 4 | 10 points |
| Lesson 21 Quiz | 6 points |
| Lesson 22 Quiz | 3 points |
| Final Exam | 20 points |