Online Class: Psychic Powers 101
This online class will enlighten you on the subject of psychic powers and the various elements of this age-old mystery of seeing and predicting the future and other psychic powers.
---
COURSE CLOSED
---
We're sorry, this course is no longer open for enrollment.
The world of psychic phenomenon is one of excitement, wonder, and fear of the unknown. Millions of Americans consult with psychics to gain insights on love, family, career and life situations on a regular basis. Whether you are a skeptic or a believer in the world of psychics, this course will enlighten you on the subject of psychic powers and the various elements of this age-old mystery of seeing and predicting the future and other psychic powers.
In this course we will explore these topics:
The Definition of Psychics

The Various Powers and Different Levels of Psychics

Exploring the Past and Present Histories of Psychics

Psychic Tools such as Tarot Cards

Modern Psychic Activities (On the phone and online)

Fears and Skepticism surrounding Psychic Powers

Testing tools to discover your own Psychic Abilities
---

Enter this course with an open mind- which will open doors into the world of psychic powers and intuition. You will learn about the various levels of psychic powers, and possibly discover your own sixth sense.
Completely Online
Self-Paced
6 Months to Complete
24/7 Availability
Start Anytime
PC & Mac Compatible
Android & iOS Friendly
Accredited CEUs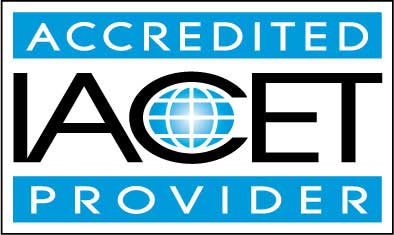 Lesson 1 - Defining Psychics and Their Powers
Psychics are a paranormal phenomenon and their powers have been an abundant source of discussion, skepticism, and scrutiny.
17

Total Points
Lesson 1 Video
Lesson discussions: Psychic Powers
Complete Assignment: Motives for Taking this Course
Assessment: Lesson 1 Quiz
Lesson 2 - Are Psychic Powers Real?
Real is relative to what we perceive as real. As the saying goes "Perception is reality." So what our minds perceive to be fact will be considered fact.
15

Total Points
Lesson 2 Video
Lesson discussions: Psychic Powers: Are they real?
Assessment: Lesson 2 Quiz
Lesson 3 - Different Levels of Psychics.
Over the years, it has become evident through research and testing that not every psychic is the same.
13

Total Points
Lesson 3 Video
Assessment: Lesson 3 Quiz
Lesson 4 - The Mystery and History of Psychics Past and Present.
It is hard to pinpoint the exact time and documented experiences of the first known psychic or psychics. This would lead us to believe that psychic ability goes back to ancient times.
14

Total Points
Lesson 4 Video
Assessment: Lesson 4 Quiz
Lesson 5 - Psychic Styles and Practices
As every person is unique in their own way, each psychic and their style of readings differ as well. There is a wide spectrum of reading types and styles and we will touch on some of the more prominent ones here.
14

Total Points
Lesson 5 Video
Lesson discussions: Psychic Styles
Assessment: Lesson 5 Quiz
Lesson 6 - The Growing Belief in Psychic Powers
In 2005, Gallup announced a poll that revealed three in four people believe in the paranormal, with extra sensory perception or ESP topping the poll at 41%. This had not changed much from a previous poll taken in 2001.
14

Total Points
Lesson 6 Video
Assessment: Lesson 6 Quiz
Lesson 7 - The Modern Psychic - On the Phone and Online
As the popularity of psychics grew, the contact was no longer limited to going into a home with a neon lit sign in the window or having one come to your home.
14

Total Points
Lesson 7 Video
Lesson discussions: Phone and Online Readings
Assessment: Lesson 7 Quiz
Lesson 8 - The Use of Psychics for Guidance and Advice
In today's society the search for happiness and wealth have an immense impact on the use of psychics. People in search of answers seek out psychics on a regular basis for advice and guidance.
14

Total Points
Lesson 8 Video
Assessment: Lesson 8 Quiz
Lesson 9 - Tarot Cards and Other Psychic Tools
Tarot cards can be traced back to the 14th century when they were used for tarocchi, a popular card game. However, this card game had no bearing on foreseeing the future and no connection to psychics.
15

Total Points
Lesson 9 Video
Assessment: Lesson 9 Quiz
Lesson 10 - Skepticism and Fear of Seeing into the Future
If you have ever had a psychic reading, you know that (a.) it costs money and (b.) some parts of your reading can seem rather vague and include generalities.
13

Total Points
Lesson 10 Video
Assessment: Lesson 10 Quiz
Lesson 11 - Could I Possibly be Psychic?
There is a belief that all human beings have the ability to tap into their own sixth sense. Have you ever picked up the phone only to hear the voice of someone you were just thinking about?
15

Total Points
Lesson 11 Video
Lesson discussions: Let us know what you think of this course; Program Evaluation Follow-up Survey (End of Course)
Assessment: Lesson 11 Quiz
By successfully completing this course, students will be able to:
Define what psychics are and their related abilities.
Summarize whether or not psychics are real.
Define psychic styles and practices.
Describe the growing belief in psychic powers.
Describe the modern psychic.
Describe the use of psychics for guidance and advice.
Describe tarot cards and other psychic tools.
Summarize skepticism and fear of seeing into the future.
Identify whether or not you could be a psychic.
Demonstrate mastery of lesson content at levels of 70% or higher.