Child development may be defined as the various changes that occur for humans (e.g., physical, cognitive, social, and emotional) between birth and adulthood. Child development may also examine changes that occur prenatally (i.e. before birth). The changes that happen before birth and in the early years of life impact us all and shape who we become as adults. Early child development often focuses on the first five years of life.
Child development is a multidisciplinary field which relies on knowledge from several other fields such as psychology, sociology, human development, and the medical field. The study of child development is important to improve outcomes for children and in turn, society as a whole. The following course provides key knowledge of this field. Each lesson includes and introduction, a lesson which contains the major aspects of each topic area, a conclusion section which summarizes the lesson, and a quiz on the lesson. Some lessons also contain helpful online resources for learning more about early childhood development. After taking this course, a person should be familiar with the basics of the field of child development, the four key domains of child development, developmental milestones, and development disabilities.
Completely Online
Self-Paced
6 Months to Complete
24/7 Availability
Start Anytime
PC & Mac Compatible
Android & iOS Friendly
Accredited CEUs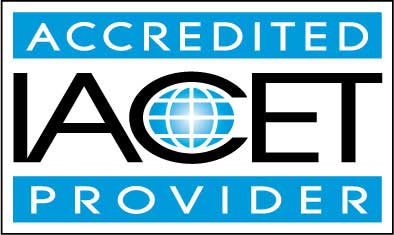 By successfully completing this course, students will be able to:
Describe brain development in early childhood.
Describe the developmental connections made in early childhood.
Describe development in infants.
Describe developments in early language and literacy.
Describe ways to communicate with your baby.
Summarize cognitive development from infant to early childhood.
Describe the emotional and social development of children.
Summarize the effects of maltreatment on early brain development.
Describe developmental issues of premature infants.
Recognize and describe developmental disabilities in children.
Demonstrate mastery of lesson content at levels of 70% or higher.
Assessment Guide
| Assessment | Points |
| --- | --- |
| An Introduction | 1 points |
| Lesson 1 Assignment | 10 points |
| Lesson 1 Exam | 10 points |
| Lesson 2 Assignment | 10 points |
| Lesson 2 Exam | 9 points |
| Lesson 3 Assignment | 10 points |
| Lesson 3 Exam | 10 points |
| Lesson 4 Assignment | 10 points |
| Lesson 4 Exam | 9 points |
| Lesson 5 Assignment | 10 points |
| Lesson 5 Exam | 10 points |
| Lesson 6 Assignment | 10 points |
| Lesson 6 Exam | 10 points |
| Lesson 7 Assignment | 5 points |
| Lesson 7 Exam | 9 points |
| Lesson 8 Assignment | 10 points |
| Lesson 8 Exam | 10 points |
| Lesson 9 Assignment | 10 points |
| Lesson 9 Exam | 10 points |
| The Final Exam | 43 points |