Welcome to this online course on protecting and securing your personal data and privacy. This course has two purposes:
1. To introduce data privacy and information security comprehensively so that you can apply it in your personal and professional life
2. To provide you with the historical context and technical know-how to navigate this ever-changing field of data processing and your privacy rights
This class provides an in-depth guide to data protection that can be employed to protect your personal data or in a work environment in which you may be handling the personal data of others. Students who enroll in this course will work through fifteen comprehensive topics, and each lesson will define the specific topic, explain its significance to data privacy and information security, and will provide specific insights, strategies, or tools for refining skills associated with these topics. Developing and implementing these skills and strategies can give you a greater sense of privacy and, ultimately, lead to increased protection of your personal information in this data-driven world. The course is broken into the following fifteen lessons:
1. What is data?
2. What is information security?
3. The Importance of Transparency
4. Cybersecurity Threats and Their Impact on Consumers
5. The History of Information Privacy Law
6. The Fair Information Practice Principles
7. The General Data Protection Regulation
8. Relevant Information Privacy Laws I
9. Relevant Information Privacy Laws II
10. A Closer Look for Your Personal Life
11. A Closer Look for Your Professional Life
12. Establishing Best Practices in Your Personal and Professional Life
13. Data Privacy and Information Security Tools
14. The Larger Field of Cyber Security
15. The Future of Data Privacy and Information Security
Each lesson as an assessment module to test what you've learned. If you pass the course with a 70% or higher, you are eligible for accredited CEUs.
This course is appropriate for any student who is looking to develop their skills, including individuals who are looking to better understand the role data plays in their lives; individuals looking to increase their personal and practical knowledge of data privacy and information security; and professionals across industries who are looking to improve information security in their work environments.
Completely Online
Self-Paced
6 Months to Complete
24/7 Availability
Start Anytime
PC & Mac Compatible
Android & iOS Friendly
Accredited CEUs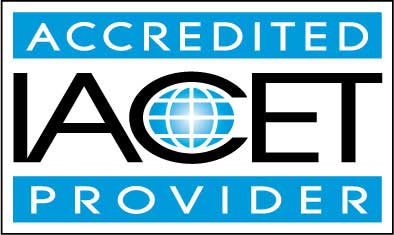 Assessment Guide
| Assessment | Points |
| --- | --- |
| Course Introduction and Goals | 1 points |
| Lesson 1 Exam | 10 points |
| Lesson 2 Exam | 10 points |
| Lesson 3 Exam | 10 points |
| Lesson 4 Exam | 10 points |
| Lesson 5 Exam | 10 points |
| Lesson 6 Exam | 10 points |
| Lesson 7 Exam | 10 points |
| Lesson 8 Exam | 10 points |
| Lesson 9 Exam | 10 points |
| Lesson 10 Exam | 10 points |
| Lesson 11 Exam | 10 points |
| Lesson 12 Exam | 10 points |
| Lesson 13 Exam | 10 points |
| Lesson 14 Exam | 10 points |
| Lesson 15 Exam | 10 points |
| The Final Exam | 68 points |