Online Class: Office 2010 — Word, Excel, PowerPoint and Outlook
This all-in-one training course provides comprehensive instruction on four popular MS Office programs: MS Word 2010, MS Excel 2010, MS PowerPoint 2010 and MS Outlook 2010.
---

This course bundle includes the following courses:
---
This all-in-one training course provides comprehensive instruction on four popular MS Office programs: MS Word 2010, MS Excel 2010, MS PowerPoint 2010 and MS Outlook 2010.
MS Word 2010
Microsoft Word 2010 is the newest update to their popular word processing software. Looking a lot like their 2007 version, Word 2010 continues utilizing the ribbon to make accessing features and toolbars a lot quicker and easier than before. When you factor in all the writing, formatting, editing, and even publishing tools that this newest version offers, Microsoft 2010 becomes one of the best versions yet.
Even if you've never used Microsoft Word before, learning to use Word 2010 will be a breeze. This section takes its time in introducing you to the layout, providing you step-by-step instructions on how to benefit from the most commonly used features. If you're already familiar with previous versions of Word, this course will give you a tour of 2010 and go into some advanced aspects to improve your skill level and make you an expert with this program.
You'll learn how to:
Format a document
Edit, proofread, and track changes in a document using easy, built-in tools
Create and use templates to put together newsletters, brochures, etc.
Design tables, charts, and graphs
Create 3D effects for pictures and graphics
Use MS Word's security features to protect your documents
Share documents over the web
Navigate through long documents in a matter of seconds using the new Navigation Pane
Take screenshots of your work with MS Word 2010
And much, much more

MS Excel 2010
Most computer-savvy people out there today know that MS Excel 2010 is a spreadsheet program that you can use to record data, create charts, and utilize mathematical equations. However, most people who are familiar with Excel aren't fully aware of all that MS Excel can do. Maybe that's you. You'd be surprised about the things that you can do using Excel that you're currently doing by hand or using other inappropriate software (such as the familiar sibling to Excel, MS Word). But that's okay. That's why we designed this course.
But first, let's dispel the myths that MS Excel 2010 is complicated to use, or to use its mathematical functions and capabilities that you must be good at math, or worse yet, that you must know some complicated programing in order to make it work for you. The truth is, most people like you that use MS Excel use it for a single defined reason. Because there are so many options and features available within the software, most people feel overwhelmed and don't take the time to explore just how many other things they can actually use it for.
With Excel 2010, you can:
Organize, sort, and record data.
Enter in text and mathematical equations.
Keep, track, chart, graph, and compare statistics.
Maintain records.
Create mathematical equations and functions to accurately keep records and statistics whenever data changes.
You can even use Excel to balance your checkbook, calculate the dollar amount you're spending on interest rates for credit cards and mortgages, as well as track your corporate spending accounts! You can also turn around and use Excel for something as simple as listing who is bringing what to the next family reunion. MS Excel can be used for the most complex or simplest of tasks…and all these tasks can be done quite easily when you know how to use Excel 2010.
MS PowerPoint 2010
PowerPoint 2010 adds easy-to-use interactive features that make the usual slides of boring bulleted text and charts a relic of the past. Making up for a tedious PowerPoint presentation by being an exceptional speaker is no longer required.
PowerPoint is one of Microsoft's best programs, and improving upon previous versions, PowerPoint 2010 is now a lot more fun to use. You will be amazed at how easy it will be to familiarize yourself with the various aspects of this program.
With this course, you will learn:
- How to Use Themes and Layouts
- How to Insert Text and Using WordArt
- How to Insert Graphics (Tables, Charts, Shapes, Clip-Art)
- How to Work with Videos, Movie-Clips, Animations, and Transitions
- How to Work with Sounds
- How to create Photo Albums
- Reviewing and Adding Comments to the Presentation
- Editing, Saving, Printing and Publishing Tools
- and much more
MS Outlook 2010
Outlook 2010 is a personal information software program that's available with the Microsoft Office Suite. Although it's mostly used as an email client, it can also be used for managing tasks, keeping your calendar, managing contacts, taking notes, journaling, and even connecting with friends and colleagues via social networks. Unlike other email programs out there that you can install on your computer, Outlook 2010 can be your email program and planner all in one.
This section is designed to teach all users, regardless of experience, how to use Outlook 2010 for business or personal use. You'll learn all aspects of this program that you need to know in order to use it like a seasoned pro. In this course, you'll learn:
How to compose emails
How to send and receive emails
How to use the calendar
How to set appointments, meetings, and events, then share them with others
How to take notes
How to connect to social networks using Outlook 2010
How to create a To-Do list
How to have Outlook answer your emails for you when you're away
How to assign tasks and schedule meetings – all from Outlook
And much, much more

MS Outlook 2010 is a comprehensive program that can be hard to use if you don't know all of its features and shortcuts. This course is designed to make it simple. Even if you've never used Outlook or any of the programs before, you'll come away from this course with enough experience to start using MS Office programs like a pro.
By successfully completing this course, students will be able to:
Demonstrate how to navigate, edit, format text in Microsoft Word 2010
Demonstrate template and picture usage in MS Word 2010.
Demonstrate table usage in MS Word.
Summarize desktop publishing with Microsoft word 2010
Demonstrate mail merging with Word 2010.
Demonstrate comparing, merging, and protecting documents.
Demonstrate creating worksheets, workbooks, and entering information into Excel 2010.
Demonstrating formatting and adding elements to an Excel spreadsheet.
Demonstrate charge usage in Excel 2010.
Demonstrate formula and calculation usage in Excel 2010.
Demonstrate using Excel forms and table in Excel 2010
Demonstrate sharing worksheets and workbooks.
Demonstrate basic PowerPoint usage, navigation, themes, layouts, and inserting text.
Demonstrate inserting graphics (tables, charts, shapes, clip-art) in PowerPoint 2010.
Demonstrate working with videos, movie-clips, animations, sounds, and transitions in PowerPoint 2010
Demonstrate creating photo albums, reviewing and adding comments to the PowerPoint presentation.
Demonstrate editing, saving, printing and publishing tools in PowerPoint 2010.
Demonstrate navigation and basic email usage with Outlook 2010.
Demonstrate using address books in Outlook 2010.
Demonstrate working with messages, formatting message, and organizing mail in Outlook 2010.
Demonstrate usage of the calendar, reminders, tasks, notes, and sharing with Outlook 2010.
Demonstrate mastery of lesson content at levels of 70% or higher.
Additional Course Information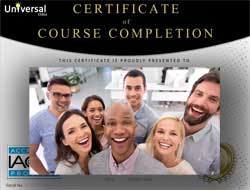 Document Your Lifelong Learning Achievements

Earn an Official Certificate Documenting Course Hours and CEUs
Verify Your Certificate with a Unique Serial Number Online
View and Share Your Certificate Online or Download/Print as PDF
Display Your Certificate on Your Resume and Promote Your Achievements Using Social Media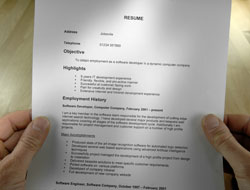 Course Title:
Office 2010: Word, Excel, PowerPoint and Outlook
Languages:
English - United States, Canada and other English speaking countries
Category:
Availability:
This course is online and available in all 50 states including: California, Florida, Georgia, Illinois, New York, Pennsylvania, Ohio, Texas, and Washington.
Last Updated:
December 2022
Course Type:
Self-Paced, Online Class
Grading Policy:
Earn a final grade of 70% or higher to receive an online/downloadable CEU Certification documenting CEUs earned.
Assessment Method:
Lesson assignments and review exams
"Pleasant and helpful instructor. He got back to me on questions / issues quickly. Thanks a lot!!" -- Marianne R.
"The material covered was sufficient and diverse." -- Mike W.
"Everything was helpful, I learnt so much. Even if I cannot remember all, I know what Word can do and can go back to relevant lessons." -- Chantal J.
"What was most helpful was learning how to do cut, copy and paste. Learning to change font, bold, italic and underling. Also, change the color. Making charts and tables will be very helpful. All the steps in writing a long document so that you can do your bibliography and footnotes and composing your document very efficently." -- Susan E G.
"All of the course was helpful. I knew the basics but now think I can do more with a document." -- Wanda M.
"The online lessons were most helpful. They were well organized and progressed in a logical manner. They were clearly written and easy to follow." -- Dong H.
"I thought the course was really helpful with a with a lot of useful tools in Microsoft Office." -- Victoria R.
"The instructor did a great job in this course and I would like to take other courses from him. I found all of the course very helpful and I am so glad that I took this course. I would recommend it to anyone." -- Jerry C.
"The instructor is helpful and responsive." -- Robert L.
"Awesome! I learned some really cool features that I now apply and use everyday." -- Sue F.
View More Testimonials...