$40.00
no certificate
- OR -
$65.00
with CEU Certificate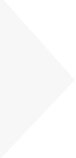 1.2 CEUs :: 12 Contact Hours :: Self-Paced :: Instructor-Led :: 6 Month Subscription
This requires javascript to be enabled and flash player to be installed.
Course Description
We devote a disturbing amount of time, energy, and financial resources in the overwhelming task of managing inappropriate behaviors of students and children, and it does not stop there. It is no secret that juvenile delinquency is a growing problem in our nation. The solution to this ever-rising detriment to society begins years before the adolescent makes his/her first appearance at the Juvenile Detention Facility. Behavior Management is an effective tool for use by parents, teachers, and childcare providers in the development of respectful, well-mannered children, who will later become productive members of society.
Behavior Management strategies are designed to foster appropriate behaviors in children. Parents as well as educators can use these strategies successfully to promote enviable behaviors that are socially acceptable and academically beneficial. There is an ever-increasing need to diminish disruptive conduct in our classrooms because failure to do so results in time off task not only for the student or students participating in the disruption, but for the class as a whole. Each time that an educator has to stop teaching in order to reprimand a student, document the incident, and/or contact parents, valuable instructional time is lost. Children who exhibit disruptive behaviors at home create stress, anxiety, and emotional discord that affect every member of the family.
This course will reference the specifics of various Behavior Management strategies. You may use them collectively or focus on a single strategy that that addresses a particular concern. You do not need a degree in education or psychology to experience success when using Behavior Management. There is little if any expense involved when implementing these techniques, and you will observe an increase in appropriate behaviors and a decrease in undesirable ones in a relatively short time period.
---
* Instantly download, print, and share your CEU Certificate at course completion (additional shipping/handling charges apply for hard copy delivery). UniversalClass™ offers many wonderful learning tools including an online portfolio service that manages all your course completions and CEUs.
Request More Information

Have a question? Contact us for more information.
Course Lessons
Lesson 1. Strategies for the Classroom

To effectively master behavior management it is important to know what it is exactly. This first lesson explains what is meant by "behavior management," as well as how to effectively begin using it.

Lesson 2. Behavior Management Strategies for Parents

This lesson of behavior management focuses on the parental roles to help children learn how to behave acceptably. Concepts like reinforcement, bribery, and misbehavior are addressed.

Lesson 3. Managing Challenging Behavior in Young Children

This lesson explains the various reasons and motivations for misbehavior, and provides several strategies for addressing behavioral issues in young children.

Lesson 4. Behavior Modification Basics

Sometimes the most effective way to deal with student misbehavior is to ignore it.

Lesson 5. The Bead System

Students earn beads for demonstrating on-task, appropriate behaviors. A privilege is earned at the end of the week for children who have earned a pre-determined number of beads. The bead system is incredibly flexible and can be used in any number of ways.

Lesson 6. Using a Token Economy to Manage Student Behavior

This lesson examines the token economy system to managing student behavior. It explains what it is, how to create one, and even how to end one.

Lesson 7. The Ticket System

This lesson looks at the ticket system that can easily be implemented in the classroom. It includes how to set it up, keep it running, and possible rewards.

Lesson 8. Behavior Management through Power Teaching

This lesson looks at what power teaching is and gives many examples of ways it can be implemented.

Lesson 9. Managing Behavior with TEAM Discipline

This lesson looks at using a TEAM approach to classroom discipline. It explains using peer influence to improve classroom behavior and how to use the tool.

Lesson 10. Positive Discipline

This lesson explains what positive discipline is, how to effectively use it, and the importance of children feeling a sense of belonging and significance.

Lesson 11. Using Functional Assessments to Manage the Behavior of Hostile Aggressive Students

This lesson explains using functional assessments for managing behavior. It looks at students who display aggressive behavior, passive-aggressive behavior, and has tips on using this tool.
| | |
| --- | --- |
| Course Title: | Behavior Management 101 |
| Languages: | English - United States, Canada, United Kingdom, Australia, New Zealand, and other English speaking countries |
| Category: | |
| Course Number: | 7550061 |
| Course Type: | General Education |
| Course URL: | http://behavior.onlineclasses.com |
| Instructor: | Dr. Deirdre Mithaug |
| Syllabus: | View Syllabus |
| Grading Policy: | Earn a final grade of 70% or higher to receive an online/downloadable CEU Certification documenting CEUs earned |
| Assessment Method: | Lesson assignments and review exams |
| Duration: | Continuous: Enroll anytime! |
| Requirements: | View Technical Requirements |
| Course Fee: | Basic Course: $40.00 (no CEU Certification) |
| | with CEU Certification: $65.00 |
Average Lesson Rating: (827 votes)





"Extraordinarily Helpful"

1.2 CEUs
12 Contact Hours
Document Your Lifelong Learning Achievements
Earn an Official Certificate Documenting Course Hours and CEUs
Verify Your Certificate with a Unique Serial Number Online
View and Share Your Certificate Online or Download/Print as PDF
Display Your Certificate on Your Resume and Promote Your Achievements Using Social Media
| | |
| --- | --- |
| CEU Value: | 1.2 IACET CEUs (Continuing Education Units) |
| Standard: | Course Adheres to the ANSI/IACET 1-2007 Standard |
| CE Accreditation: | Universal Class, Inc. has been accredited as an Authorized Provider by the International Association for Continuing Education and Training (IACET), 1760 Old Meadow Road, Suite 500, McLean, VA 22102. |
| Grading Policy: | Earn a final grade of 70% or higher to receive an online/downloadable CEU Certification documenting CEUs earned |
| Assessment Method: | Lesson assignments and review exams |
Learning Outcomes
By successfully completing this course, students will be able to:
Summarize strategies for managing behavior in the classroom setting.
Describe the major behavior management techniques for parents.
Demonstrate how to manage more challenging behaviors in young children.
Summarize the basic ideas of behavior modification.
Describe the bead system and how it is used to promote good behaviors.
Describe the Token Economy and how it is used to promote good behaviors.
Describe the Ticket System and how it is used to promote good behaviors.
Summarize behavior management via Power Teaching.
Summarize behavior management using TEAM Discipline.
Describe Positive Discipline, and
Demonstrate mastery of lesson content at levels of 70% or higher.
An Introduction
Assignment
5
Lesson 1 Assignment: Explaining Behavior Management
Assignment
30
Lesson 1 Quiz: Strategies for the Classroom
Exam
10
Lesson 2 Assignment: Parental Roles
Assignment
30
Lesson 2 Quiz: Behavior Management Strategies for Parents
Exam
7
Lesson 3 Assignment:Defining Challenging Behavior
Assignment
30
Lesson 3 Quiz: Managing Challenging Behavior in Young Children
Exam
9
Lesson 4 Assignment: To ignore or not to ignore
Assignment
30
Lesson 4 Quiz: Behavior Modification Basics
Exam
9
Lesson 5 Assignment: Evaluating the System
Assignment
30
Lesson 5 Quiz: The Bead System
Exam
10
Lesson 6 Assignment: Token Economy Explained
Assignment
40
Lesson 6 Quiz: Using a Token Economy to Manage Student Behavior
Exam
8
Lesson 7 Assignment: Ticket, Please!
Assignment
30
Lesson 7 Quiz: The Ticket System
Exam
9
Lesson 8 Assignment: Power Teaching Explained
Assignment
30
Lesson 8 Quiz: Behavior Management via Power Teaching
Exam
10
Lesson 9 Assignment: Go Team!
Assignment
30
Lesson 9 Quiz: Managing Behavior with TEAM Discipline
Exam
10
Lesson 10 Assignment: Sticking to the Positive
Assignment
30
Lesson 10 Quiz: Positive Discipline
Exam
10
Lesson 11: Final Assignment
Assignment
50
Lesson 11 Quiz: Using Functional Assessments to Manage the Behavior of Hostile- Aggressive Students
Exam
10
The Final Exam
Exam
25
Total Points:
492
Student Testimonials
"It gave me some helpful tools in which to use in my work." -- LeEtta L.
"I liked that this onlie course had quiz's and assignments. Most online courses I have done there has been nothing like this. This made me feel like i was actually learning something because my knowledge was being tested." -- Sara K.
Related Courses