We're sorry, this course is
not open for enrollment.
1.3 CEUs :: 13 Contact Hours :: Self-Paced :: Instructor Support :: 6 Month Subscription
Course Description


The 'One Stroke' painting technique is sweeping the nation. This is now the most popular form of decorative painting for all who want to learn to paint. Donna Dewberry created the 'One Stroke' technique. The 'One Stroke' technique has millions of people painting, the fun and easy way. They are getting projects done for gifts, charities, peers, family, and marketing.
In this course, Joan will take you step-by-step in learning this exciting and easy painting method. This is so convenient for in-home art study. Joan is a 'Certified One Stroke Instructor' (OSCI), being certified by Donna Dewberry.
You will be learning the cabbage rose, rosebuds, small flowers, wisteria, all kinds of leaves, watermelons, vines, as well as original designs by Joan, such as the cat and dog sitting on a fence.
Each lesson will have painted stroke guides, as well as written instructions, and complete designs, which can be printed for your use.
The lessons are designed for your convenience in learning painting online. Joan will be paying careful attention to your comments and questions and will help you all the way to painting independence.
After learning the elements, you will be able to paint gorgeous designs on bags, cards, scrapbook pages, photo boxes and albums, clothing, wood, walls, and furniture.
Many people, who have never painted before, are amazed at their results. These people are now enriching their lives with their new hobby. You have nothing to lose and everything to gain by taking this fun course. This class is an exciting class on color, design, creativity, imagination, relaxation, and fun.
---
This course will teach you the "One Stroke" decorative painting technique that is sweeping the nation. It is an exciting and easy decorative painting technique that is very colorful, bold, flexible and intriquing for any surfaces that you want to decorate. Taking this course will enable you to make your own artwork projects for gifts or selling. It will increase your creative potential and make you feel that you have accomplised a new-found hobby.
There are no previous requirements for this course. You will be given instructions, step-by-step in the lesson. You will need to purchase painting supplies as follows: 1) Folk Art acrylic paint in the following colors: berry wine, engine red, wicker white, sunflower yellow, schoolbus yellow, green forest, thicket, dioxazine purple, night sky, licorice, and floating medium. 2) Plaid Brushes by Donna Dewberry (green handles) in the following sizes: 3/4" flat, #12 flat, #2 script liner, medium scruffy 3) Miscellaneous supplies: styrofoam plates, paper towels, brush caddy (need 3 wells), wax paper (to put over stroke guides to practice over, artist practice pad (optional) to practice on. There will be no grades issued in this class. This class is for your enjoyment to be used to enrich your life. You can work at your own pace and completing this course is as easy as completing the exercises and taking the simple quizzes geared to helping you learn the material. You will earn certificates in attendance, class participation and merit on completing assignments.
The goal of this course is for you to use all the elements learned to decorate any surface that you want. You will feel confident to do your own designs to fit the size and shape of all your decorating needs. At the end of the course, you will be able to use any combination of the elements you learned to decorate surfaces that you have.
Instructor Joan Waff is a "Certified One Stroke Instructor (OSCI) - certified by Donna Dewberry. She has been painting for over thirty years in many different techniques of decorative art. She has taught decorative painting in local shops and sold her work in shops, art galleries and shows. Before decorative painting, Joan made porcelain and cloth dolls and sold them across the U.S. to over 200 shops.
---
---
* Instantly download, print, and share your CEU Certificate at course completion (additional shipping/handling charges apply for hard copy delivery). UniversalClass™ offers many wonderful learning tools including an online portfolio service that manages all your course completions and CEUs.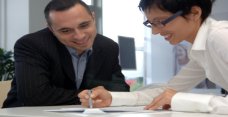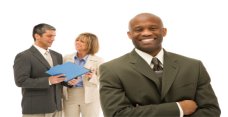 Request More Information

Have a question? Contact us for more information.
Course Lessons
Brushes and Paints

Let's start painting! This lesson will focus on the supplies, brush loading and brush cleaning as well as other tips for getting ready to paint. You will have so much fun.

Learning the Rose Bud

The beautiful rose bud has many designing possibilities. This class will teach you the three strokes of the rose bud. You also become aware of the shading and brush movements when executing these strokes. Let's go!

Calyx of the Rosebud

This lesson will teach you how to execute the stem and the three strokes to complete the calyx. This lesson will provide painted stroke examples as well as written instructions.

One Stroke Leaf, Wisteria and Curliques

This is an exciting and colorful lesson. This lesson will teach students the One Stroke leaf, wisteria and curlicue strokes. You will do wonders with these elements. Let's go!

Wiggle Leaf

Students learn the wiggle leaf, stem, and how to size it in designs.

Rosebud Design

You will be designing your own design, using the elements used in the the rosebud class. Painted example will be shown for you to use. This lesson will free you to have fun with the strokes that you have executed in the above lessons.

Full Rose and more Rosebuds

Absolutely gorgeous! In this class, you will be learning the shell, center bud and filler strokes for the full rose and rosebuds. You will be so excited to use this alone on cards, bags, or anything you want. Let's go paint!

Filler Leaf and Five-Petal Flower

These are handy elements to know when designing. You will learn the filler leaf and five-petal flower. When you want to add more to a design, this is it. Let's have fun!

Completed Rose Designs

Let's get ready! This class has the completed rose design for you to use. You will use all the elements learned in the above lessons. You can do it!

Ivy Leaves

This is a very exciting element for you. You will learn the four steps for executing the ivy leaf and how to paint vines. Ivy leaves make very nice decorating subjects. You will love this!

Vines

Vines are so handy and very elegant. This lesson will show how to execute the vine strokes, the shapes and uses for the vine in other designs. Let's start! You will find many uses for this element, such as pots, cards, walls, and windows.

Creating an Ivy Design

You are on your way to painting freedom with this design. You will be using the ivy leaf, one stroke leaf, curlicues, and vines. Let's get going on this one.

Cat and Dog

"Simply adorable" are the words to described this lesson. You will learn the use of the scruffy brush in designing the cat and dog, as well as using the script liner for facial details. Have fun and relax. Let's go for it!

Fence, Foliage, Grass and Flower Shapes

Fun! Fun! Fun! This lesson will teach you the simple fence, scruffy foliage, fun grass and easy flower shapes. The techniques learned in this lesson will enable you to incorporate many elements into your own unique designs. Let's paint!

Cat and Dog Complete Design

Oh happy day! You will have fun on this one. This lesson will take you through the steps in completing the cat and dog with fence, foliage, grass, and flower shapes design. Get ready!

Watermelon

This is a yummy lesson. You will be learning the strokes for making the rind, center, and seeds of the watermelon. Let's start painting.

Watermelon Complete Design

Let's paint a watermelon. This cheerful and Springy lesson will have you painting a complete watermelon design with elements learned in other lessons. Let's get started.
Related Courses