Online Class: Telephone Skills and Quality Customer Service
This course focuses on honing outstanding telephone customer service skills in order to meet customer needs and presenting a professional, knowledgeable image that reflects well on your company.
---

Today's consumers have a variety of options for shopping, obtaining services and getting the help they need. They can use catalogs, the mail, the Internet and face-to-face contact, yet telephone customer service is still the first choice for most customers when they have questions or a problem that needs to be resolved.
In order to ensure your customers or clients are happy with the customer service they receive, it's even more important for you to provide exceptional customer service, including outstanding telephone service. Consumers expect better service than ever before, and the limitations of telephone communications don't exempt you from offering them the satisfaction and resolution they demand.
This course focuses on honing outstanding telephone customer service skills in order to meet customer needs and presenting a professional, knowledgeable image that reflects well on your company. When you have finished this course, you will know everything you need to make your customers feel valued and satisfied even under the most difficult circumstances.
Course Motivation
What are the unique challenges of providing telephone customer service today? Modern technologies, higher customer expectations, and shorter attention spans all contribute to the problem of satisfying individuals over the phone. This chapter explores the many problems you may face while you are on the other end of the line from a customer who expects you to have all the answers.
High Expectations
The world of commerce has evolved rapidly in the last several decades, offering individuals a wide range of options for satisfying their need for products and services. However, these increased options have not only made it easier to look for and find what they want but raised their expectations. People have developed shorter attention spans and a greater sense of urgency in response to our newer, faster lifestyles. They are, essentially, used to instant gratification and quick fixes. How can you meet their needs while providing honest, accurate service when you are on the other end of a telephone line?
What Is Top Quality Telephone Customer Service?
There are dozens of facets to good telephone service, but they essentially boil down to three key elements: respect, professionalism, and efficiency. If your telephone clients end their call to you feeling that they have received these three things, the call will end on a positive note.
Respect means acknowledging the importance of every phone call. Always address your client in a respectful manner; don't interrupt them, argue with them or belittle their concerns.

Professionalism is evident in everything from your tone of voice to your ability to help them. A true professional never makes excuses or gets upset with the client. Defensiveness or aggression has no place in a professional conversation. Instead, convey an appropriate demeanor that shows you are ready and willing to help them, even if that means giving them to another person or offering to research their problem and call them back when you have an answer.

Efficiency is the understanding that every call should be short and to the point, but never abrupt. You do not want to rush a customer off the line, but customers do not want to feel like you are wasting their time, either.
Why Do Customers Call?
There are a number of reasons a customer may call your company directly. Depending on their reasons, you may be talking to someone who is relaxed and happy to talk to you or someone already upset and ready for a confrontation. Every time you answer your phone, you should do so with a positive attitude and a smile in your voice so that your client feels appreciated. It has been proven that most people can tell by the sound of your voice whether you are smiling or not when you talk to them!
Here are the most common reasons people call a customer service representative:
They prefer talking to a real person rather than using the Internet, whether because they are not comfortable with computer technology or they do not want to put their information on the Web.

They have run into a problem with the Internet and need assistance.

They want to place a rush order or ask a question about a product or service and cannot find the information elsewhere.

They have a complaint and want a quick resolution.


The Limitations of Telephone Communication
There are more than a few limitations to communicating by telephone, despite many people's preference for voice communication. Some people prefer calling instead of using the Internet or mail because they like the immediacy and the opportunity to interact directly, but this doesn't overcome some basic telephone shortcomings:
People expect quick results when they call, even if you do not have all of the information needed at your fingertips. You may have to return their call, which can lead to frustration.

Phone calls prevent customers from reading facial and other non-verbal cues. You may be surprised to know that over 50 percent of the impact in a typical face-to-face conversation is based on non-verbal cues, such as the eyes, frowns, smiles, hand gestures, and body position.

Telephone reception can distort the sound and inflection of your voice, which the person on the other end of the line may misinterpret.

Multitasking, such as carrying on the conversation and using your computer, can cause you to sound abrupt or preoccupied.

You do not automatically know whether the other person is calling from home, work, or car. Misunderstanding where the caller is and how many distractions exist at his or her end may contribute to your suggesting impractical solutions or inadvertently offending the customer.

The person who calls you may not be prepared with what is needed. If customers contact you for information about an order but do not have the account number handy, they may become flustered or frustrated.
Certain problems arise more than others during customer service calls, which typify why so many people hate the thought of calling a customer service center. The most common problem is being put on hold. Nothing is more frustrating than calling a company because you need assistance or want to place an order, only to be placed on hold indefinitely. It gives customers the impression their call is not important (recorded messages saying, "Your call is important to us," not withstanding) and wastes their time.
At certain times of the year, this problem is magnified drastically by increased call volume. At the holidays – Christmas in particular – customer service calls can increase by as much as 200 percent, leading to longer waits unless additional staff is added. While you may not have any control over the availability of staff or how long each person must hold, you can certainly learn ways to defuse tempers and apologize honestly to customers who are already frustrated when you answer the line.
Another customer service area with the potential to create problems is forwarding. Customers are thrilled when you can help them without the need to forward their call to another person. Many people fear being forwarded because they get the impression they are being handed off to be "gotten rid of," so how you explain forwarding can make all the difference in the world to a customer.
With so much potential for problems, is it possible to provide outstanding customer service over the phone? Yes! If you learn the proper techniques of telephone etiquette and service, you can not only satisfy clients but demonstrate that your company is going above and beyond to ensure they are happy, improving your professional reputation and ensuring repeat customers.
Lesson 1: The Challenge of Telephone Customer Service in Today's World

Learn about some of the challenges that meet telephone customer service providers today.

Lesson 2: Cultivating an Excellent Phone Voice

Learn how to speak clearly, effectively and positively to customers.

Lesson 3: First Impressions Count

This lesson explains essential techniques to answering phone calls to make a good first impression.

Lesson 4: Learning How to Listen

This lesson explores steps to enhance your active listening skills and responses to customers.

Lesson 5: Keeping the Conversation Going

Asking questions of customers over the phone is designed to determine specific information. Learn how with this lesson.

Lesson 6: Conference Calls and International Calling Etiquette

You do not have to dread conference calls if you know how to set them up, keep them going, and make them effective. This lesson explores tips for creating a great call experience.

Lesson 7: Call Transfers and Holds

Learn the proper techniques for transferring calls and placing individuals on hold.

Lesson 8: Using Voice Mail and Taking Messages

Taking messages involves more than merely getting a name and number. This lesson explains the basics in detail.

Lesson 9: Screening Calls

Sometimes it may be necessary to screen calls for your boss or supervisor. This lesson will explain things you will need to remember.

Lesson 10: Selling on the Telephone

This lesson explores the reason why what you say is more important than the product or service when selling on the telephone.

Lesson 11: Soothing Irate Customers

Every once in a while, you may need to deal with an angry or irate customer. Lesson 11 explains the Service Recovery Model to soothe ruffled feathers.

Lesson 12: When You Have to Say, "No"

Saying no is not always easy, but you can be assertive and polite at the same time. This lesson shows you how.

Lesson 13: Some Final Thoughts on Telephone Etiquette for Quality Customer Service

Lesson 13 wraps up the course on telephone skills and customer service that will enhance your business needs.
By successfully completing this course, students will be able to:
Describe the challenges of telephone customer service in today's world.
Cultivate an excellent phone voice.
Demonstrate first impressions.
Describe methods for better listening.
Describe ways to keep the conversation going.
Describe conference calls and international calling etiquette.
Describe etiquette for call transfers and holds.
Describe best practices for using voicemail and taking messages.
Summarize when to screen calls.
Summarize best methods for selling on the telephone.
Describe methods for soothing irate customers.
Recognize when you have to say "no".
Demonstrate mastery of lesson content at levels of 70% or higher.
Additional Course Information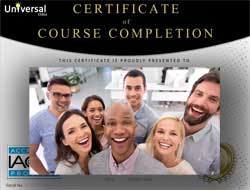 Document Your Lifelong Learning Achievements

Earn an Official Certificate Documenting Course Hours and CEUs
Verify Your Certificate with a Unique Serial Number Online
View and Share Your Certificate Online or Download/Print as PDF
Display Your Certificate on Your Resume and Promote Your Achievements Using Social Media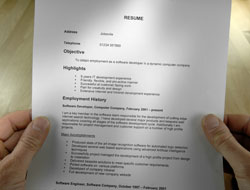 Course Title:
Telephone Skills and Quality Customer Service
Lessons Rating:
4.5 / 5 Stars (2,328 votes)
Languages:
English - United States, Canada and other English speaking countries
Availability:
This course is online and available in all 50 states including: California, Florida, Georgia, Illinois, New York, Pennsylvania, Ohio, Texas, and Washington.
Last Updated:
February 2023
Course Type:
Self-Paced, Online Class
Grading Policy:
Earn a final grade of 70% or higher to receive an online/downloadable CEU Certification documenting CEUs earned.
Assessment Method:
Lesson assignments and review exams
"This course is very helpful to advance customer service skills. There are many techniques that you can use for some difficult situations with clients. The phone etiquette is one of my favorite. The course helps you on how to stay professional when dealing with customers." -- Rubelyn L.
"The course was very easy to learn. I did not have a hard time understanding the concepts and skills needed to provide quality customer service that were taught in this course. The same is to be said for the quizzes and assignments. They were helpful in order to test what was taught as I progressed through the course. Overall, I am satisfied with taking this course and would definitely recommend it." -- Hina S.
"I found this course very helpful. I have learned a lot and will apply it to my job and always stive to provide the best customer phone service I can provide. I would recommend this class to anyone whether they have customer phone experience or not, but I would highly recommend to anyone just starting out in the workforce. Especially if they will be dealing the majority of the time with customers over the phone." -- Billy B.
"This course was very informative and greatly helped more in my job than I actually realized. When transferring a customer and following the step by step guidelines really made the transaction easier. I had an irate customer and remembering my lessons I was able to help them more without my anxiety going into over drive. I definitely say 10 out of 10 reviews for this class." -- Mallory E.
"This class was very informative for handling calls professionally and giving correct responses. This course really show you how to communicate effectively as well as efficiently." -- Lani R.
"Hello, I want to thank you for taking the time and efforts in grading my assignments. You have been a great instructor. I have been doing customer service for a while. I have learned a lot in taking this course." -- Renee B.
"The instructor was very prompt in delivering the results and provided corrections to questions that were not correct." -- Patricia L.
"Thank you for all the information that has been provided. I plan on using everything I learned!" -- Trish P.
"This is my first time doing classes on line, and the Instructor was the best." -- Dorothy S.
"It was a helpful course." -- Leah L.
View More Testimonials...