Online Class: Excel 2016
This course will cover the many features of Excel 2016 and will teach you how to use them, starting with the simple and working to the most complicated.
---

Microsoft Excel is a spreadsheet program that comes packaged with the Microsoft Office family of software products. Just like the other programs by Microsoft, Excel can be used for a wide variety of purposes such as creating an address book, grocery lists, tracking expenses, creating invoices and bills, accounting, balance checkbooks and other financial accounts, as well as any other purpose that requires a spreadsheet or table.
This course will cover the many features of Excel 2016 and will teach you how to use them, starting with the simple and working to the most complicated. The good news is that Excel 2016 makes everything easy. By learning how to navigate the program and where to find each feature, operating Excel can become a breeze.
This course will teach you how to:
· Create a spreadsheet
· Format cells, rows, columns, and entire worksheets so they fit and match your data
· Enter data into a spreadsheet
· Use formulas and functions for math, accounting, and totaling.
· Create formulas and functions
· Calculate data
· Create charts and diagrams for your data
· Create data lists and forms
· Create and use pivot tables and pivot charts.
· Work with Excel templates
· Share and protect your worksheets and workbooks
· Use What-If Analysis to determine possible outcomes. For example, sales goals
· And much more
This course was designed to teach you skills you'll need to successfully use Excel 2016. Each lesson contains instructions and illustrations to show you how to use the features, then walks you through step-by-step so you can see how everything is done. You don't need previous experience with Excel to be able to complete this course. This course will start with basic skills, then move forward to more advanced features and techniques. Although you do not need access to Excel 2016 for this course; it is highly recommended. A free trial of Excel 2016 is available on the Microsoft website.
Lesson 1: Introduction to MS Excel 2016

Excel can be used for a wide variety of purposes such as creating an address book, grocery lists, tracking expenses, creating invoices and bills, accounting, balance checkbooks and other financial accounts, as well as any other purpose that requires a spreadsheet or table.

Lesson 2: Navigating Excel 2016

In this lesson, we're going to focus on the major elements of Excel 2016 and take a few minutes to become familiar with their purpose.

Lesson 3: Worksheets and Workbooks

Worksheets are stored in workbooks, and workbooks are the files that you actually save.

Lesson 4: Entering Information into MS Excel 2016

Starting to enter information is as simple as clicking on a cell in the spreadsheet and typing, but there are some things that are helpful to know – and that you can do – before you ever type that first letter or number.

Lesson 5: Introduction to Working with Cells, Rows, and Columns

If you want to move data from its original location and relocate it somewhere else, you must cut the data, then paste it somewhere else. You can cut or copy cells, rows, columns, or entire worksheets.

Lesson 6: Formatting Data and Cells

Taking the time to format a worksheet can take it from the black and white page of data and gridlines to something that looks professional and attractive.

Lesson 7: Formatting Rows and Columns

In Excel 2016, the width of a column is determined by how many characters that can be displayed within a cell.

Lesson 8: Editing Cells, Rows, Columns, and Worksheets

Excel 2016 makes creating – and editing – spreadsheets a lot easier because correcting errors is easy mess free.

Lesson 9: Introduction to Formulas and Calculations

If you use spreadsheets to do accounting for a business, track totals, invoice customers, or anything that requires mathematics, Excel's ability to calculate formulas is going to save you errors and headaches.

Lesson 10: Working with Formulas and Functions

In Excel, a function is a predesigned formula that does a certain calculation. This can make it easier because you don't have to construct every formula yourself.

Lesson 11: Maintaining Worksheets

It's important to learn how to maintain your worksheets to help you keep on top of all the information.

Lesson 12: The What-If Analysis

A what-if analysis lets you explore possibilities by entering possible values into the same equation so you can see the possible outcomes in the cells of your spreadsheet.

Lesson 13: Adding Images and Graphics

You've already learned how to format a worksheet and enter information into Excel. Now we're going to show you how to add elements such as graphics and images.

Lesson 14: Charts and Diagrams

Charts and diagrams are tools you can use to visually represent the data in a worksheet.

Lesson 15: Creating Data Lists

A data list or a database table are types of worksheets that aren't used to calculate values, but to store information, such as names and addresses of clients or perhaps a library of books.

Lesson 16: Managing Data

A form is simply a dialog box that lets you display or enter information one record (or row) at a time. It can also make the information more visually appealing and easier to understand.

Lesson 17: Pivot Tables and Pivot Charts

A pivot table sounds more difficult and confusing than it really is. Most people say they don't like pivot tables, or they don't understand them. In truth, they're not that difficult at all.

Lesson 18: Printing Worksheets and Workbooks

Headers appear at the top of a worksheet. Footers appear at the bottom. Both can contain page numbers, and headers often contain the title of the worksheet and perhaps the date.

Lesson 19: Templates

Templates are worksheets that are already designed for you.

Lesson 20: Protecting, Saving, and Sharing Workbooks

Add protection to worksheets so that they can't be edited by other people. You can lock cells or an entire worksheet.
By successfully completing this course, students will be able to:
Describe what MS Excel 2016 is and what its capabilities include.
Demonstrate navigating Excel 2016.
Summarize worksheet and workbook management.
Summarize working with cells, rows, and columns.
Demonstrate formatting data and cells.
Demonstrate formatting rows and columns.
Demonstrate editing cells, rows, columns, and worksheets.
Summarize working with formulas and functions.
Define The What-If Analysis.
Demonstrate adding images, charts, and diagrams.
Summarize creating data lists.
Describe working with Pivot Tables and Pivot Charts.
Demonstrate printing worksheets and workbooks.
Describe using and creating templates.
Demonstrate protecting, saving, and sharing workbooks.
Demonstrate mastery of lesson content at levels of 70% or higher.
Additional Course Information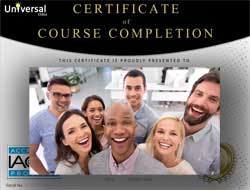 Document Your Lifelong Learning Achievements

Earn an Official Certificate Documenting Course Hours and CEUs
Verify Your Certificate with a Unique Serial Number Online
View and Share Your Certificate Online or Download/Print as PDF
Display Your Certificate on Your Resume and Promote Your Achievements Using Social Media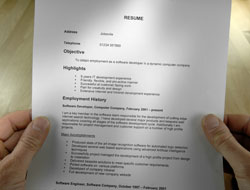 Lessons Rating:
4.3 / 5 Stars (11,736 votes)
Languages:
English - United States, Canada and other English speaking countries
Category:
Availability:
This course is online and available in all 50 states including: California, Florida, Georgia, Illinois, New York, Pennsylvania, Ohio, Texas, and Washington.
Last Updated:
September 2022
Course Type:
Self-Paced, Online Class
Grading Policy:
Earn a final grade of 70% or higher to receive an online/downloadable CEU Certification documenting CEUs earned.
Assessment Method:
Lesson assignments and review exams
"I don't think I realized how much there was to know about excel. This is a very thorough and well constructed course." -- Leigh-ann N.
"I thought this course was very informative. As someone who has never used excel before, it was very thorough with walking me through the steps. I was also happy that the course provided examples as to why someone might want to do things a certain way in excel." -- Hailey D.
"I thought I new some basics of Excel but this class has taught me that Excel is so much more than I thought. It has been extremely helpful and informative. I feel I am able to put what I have now learnt in my day to day work at the office thereby making my use of Excel more efficient and less time consuming. Some information will need more practice but generally it was beneficial to me. Thank you." -- Marion B.
"I think this course was very helpful. I discovered functions I was not aware of. This course will be a great benefit and tool to apply to my office excel spreadsheets that I use on a daily basis." -- Linda J.
"I think the basic break down is fantastic. Excel can be scary to a new user, and this made it less so." -- Helen kate M.
"This course was very helpful. I've used Excel for years and still learned several new functions." -- Michael M.
"Very helpful. Will be taking the next level Excel course. Thank you." -- Lisa S.
"This course was very informative and the video was great for visual learning." -- Ruth T.
"I received the feedback and comments, I appreciate the time and effort to do it." -- Ryan S.
"I can thank you for making all this information and training available to the public. I REALLY AND TRULY appreciate it. I have every intention of taking advantage of it, and spreading the word every chance I get." -- Margaret M.
View More Testimonials...