Online Class: Web 2.0
'Web 2.0' is a course that's designed for people who want to make sure they are ready for the next change in the Internet
---

"Web 2.0" is a course that's designed for people who want to make sure they are ready for the next change in the Internet. While Web 1.0 started by giving people information they could easily access, Web 2.0 stepped in to help people engage.
While many online users may not have realized it, the static web pages of the past were limiting their experience. As a result, online conversations weren't happening, and people began to lose interest. Once the dot.com bust happened in 2001, designers wondered if there were ways to get people excited about the Internet again – and that's where Web 2.0 tools started to emerge.
Some of the online tools that Web 2.0 uses include blogs, social media, tagging, Wiki sites, RSS, podcasts, and more. Within the "Web 2.0" course, you will learn more about the basics of these tools, how to use them, and when you might want to get professional help for your goals.
Even though most of the conversation about Web 2.0 revolves around business and marketing uses, individual users can also benefit – and they may already be benefitting without realizing it.
With examples, lesson summaries, and quizzes, "Web 2.0" is designed to help you find out where your place in the Web 2.0 movement you might be. Since Web 3.0 seems to be coming into the picture more quickly, it never hurts to find out what's already working for audiences online – and how you can join the conversation too.
Lesson 1: Introduction

Web 2.0 is where people begin to create a new vision of connection and of engagement.

Lesson 2: What Web 2.0 Is

It's no surprise that Web 2.0 is difficult for some to define, as many of us are simply used to this new revolution of ideas.

Lesson 3: History of Web 2.0

While the beginning of Web 2.0 certainly occurred, it's not as clear when this moment was.

Lesson 4: Benefits of Taking Your Website to the Next Level

The main focus of Web 2.0 is to create engagement and interaction.

Lesson 5: How Things Work

One way to think about Web 2.0 is to think of it like a focus group or a think tank

Lesson 6: Blogs

Today, the personal touch of blogs is helping businesses become less focused on the "sell," and more on developing relationships in their market.

Lesson 7: Podcasts

Podcasts are one tool for engaging the Web 2.0 audience, helping people listen to what you have to say, instead of having to strain their eyes at a computer.

Lesson 8: Interactive Social Media

The key to making social media outlets work is to become active in usage. The more you can engage, the more others will respond.

Lesson 9: Tagging

When you include this tool on your site, you will be able to help others more easily navigate what you have to offer, and find what they want to talk about with you, and with others.

Lesson 10: The Wiki Model

When more than one person is focused on a certain topic, they bring together all of their ideas, experiences, and knowledge to the discussion.

Lesson 11: RSS

With RSS, you can focus on the sites and the people who are most important to you.

Lesson 12: Creating the User Experience With Professional Help

Even though most of the Web 2.0 tools are simple to use and easy to manage, there might come a time when you need help.

Lesson 13: Continuing Customer Engagement/Dynamic Content Strategies

In order to be relevant in the online world, you need to prepare for the future, even if you're not sure what it might bring.

Lesson 14: Conclusion

By creating opportunities for people to connect and to stay connected, the new WWW is able to make the online landscape more interesting, and more informative.
By successfully completing this course, students will be able to:
Define what Web 2.0 is.
Describe benefits of taking your website to the next level.
Summarize blogs, podcasts, and interactive social media.
Describe tagging, the Wiki mode, and RSS.
Summarize methods of continuing customer engagement using dynamic content strategies.
Demonstrate mastery of lesson content at levels of 70% or higher.
Additional Course Information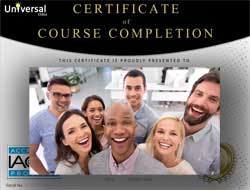 Document Your Lifelong Learning Achievements

Earn an Official Certificate Documenting Course Hours and CEUs
Verify Your Certificate with a Unique Serial Number Online
View and Share Your Certificate Online or Download/Print as PDF
Display Your Certificate on Your Resume and Promote Your Achievements Using Social Media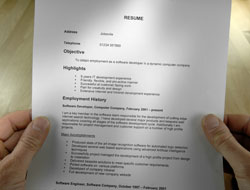 Languages:
English - United States, Canada and other English speaking countries
Availability:
This course is online and available in all 50 states including: California, Florida, Georgia, Illinois, New York, Pennsylvania, Ohio, and Texas.
Last Updated:
November 2022
Course Type:
Self-Paced, Online Class
Grading Policy:
Earn a final grade of 70% or higher to receive an online/downloadable CEU Certification documenting CEUs earned.
Assessment Method:
Lesson assignments and review exams