Online Class: Internet Specialist 101
This course is a comprehensive overview of the power and potential of the Internet.
---

The role of an Internet Specialist in today's business marketplace is in exceptionally high demand. The Internet is a global web of interconnected networks that contains an immense amount of information. It has transformed how businesses conduct commerce in a global economy, and it has dramatically affected how individuals communicate.
We start the course with a brief introduction to the personal computer and the history of technological advances that has led to the development of the Internet. We will examine a variety of topics that are required in order to have a comprehensive understanding of how to effectively use the Internet for both business and personal enrichment.
This course will include an overview of how computers connect to the Internet and cover such topics as email, building websites, communication on the Internet, protecting against hackers, keeping children safe online, software, hardware, and many more topics. We'll also cover the many career options for an Internet Specialist and examine what roles they may fill in today's businesses.
We'll also cover the popular topic of social media, which is the fastest growing segment of the Internet community. It has brought people together and increased our ability to communicate and forge friendships with people around the globe. This course is a comprehensive overview of the power and potential of the Internet.
Lesson 1: Understanding the Personal Computer

The road to becoming an effective Internet specialist starts with a basic and solid understanding of the personal computer and how it interacts with the global system of computers called the Internet.

Lesson 2: Internet Addresses and Domain Names

One of the most important concepts to understand about the Internet is how Internet addresses, or domain names, work.

Lesson 3: Sending and Receiving E-mail

In this section, we will examine the actual mechanics of sending and receiving an e-mail and the software required to do so. We also will cover topics often overlooked by the general population.

Lesson 4: Internet Searching

Second only to the use of e-mail, Internet searching is one of the most popularly used aspects of the Internet.

Lesson 5: Protecting Yourself Against Hackers

As an Internet specialist, you often will be called upon to provide advice on how to best protect companies' assets from hackers and other malicious attacks meant to steal information or disable networks.

Lesson 6: Social Media on the Internet

In this section, we will give you a full understanding of how social media was born, what it is, and how it is used on the Internet today. We also will discuss why it is often regarded as the future of the Internet.

Lesson 7: Preparing to Build a Web Site

One of the most important functions of an Internet specialist is to assist businesses and individuals in the preparation and building of a Web site.

Lesson 8: Building a Web Site

Now that you and your client have gone through the preparation phase of building a Web site, it is time to either work with a professional designer or build the site yourself.

Lesson 9: How to Do Research on the Internet

The Internet is a treasure trove of information, and that is an understatement.

Lesson 10: An Internet Specialist Career

One of the most promising career paths, based on job growth projections, earnings potential, and job flexibility, is that of an Internet specialist.

Lesson 11: Using Internet Forums, Newsgroups, and Online Communities

The advent of the Internet has greatly enhanced our ability to communicate and congregate, albeit virtually, with people who share our interests and have like-minded ideas.

Lesson 12: Communication on the Internet

It would be a remarkable understatement to claim that people's ability to communicate has vastly improved because of the Internet.

Lesson 13: Conducting Business and Shopping on the Internet

Second only to communication, shopping is one of the most popular uses for the Internet. Millions of people and businesses spend billions of dollars per day on the Internet.

Lesson 14: Protecting Children on the Internet

Experts estimate that more than 93 percent of children in the United States have some access to the Internet, whether in school, at the library, or at home.

Lesson 15: Essential and Recommended Software for the Internet

To use the Internet, several software packages are essential and others are strongly recommended to make full use of the Web.
By successfully completing this course, students will be able to:
Describe the major components of a personal computer.
Understand Internet addresses and domain names.
Describe the protocols involved in sending and receiving email.
Describe best strategies to use when using search engines.
Identify ways to protect yourself from online scams and hackers.
Describe ways to use social media.
Prepare and build a website.
Use Internet Forums, Newsgroups, and Online Communities.
Describe best methods for conducting business professionally and securely on the Internet.
Identify ways to protect children from the hazards of the Internet.
Demonstrate mastery of lesson content at levels of 70% or higher.
Additional Course Information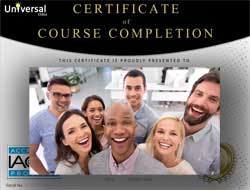 Document Your Lifelong Learning Achievements

Earn an Official Certificate Documenting Course Hours and CEUs
Verify Your Certificate with a Unique Serial Number Online
View and Share Your Certificate Online or Download/Print as PDF
Display Your Certificate on Your Resume and Promote Your Achievements Using Social Media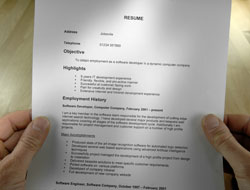 Course Title:
Internet Specialist 101
Languages:
English - United States, Canada and other English speaking countries
Category:
Availability:
This course is online and available in all 50 states including: California, Florida, Georgia, Illinois, New York, Pennsylvania, Ohio, Texas, and Washington.
Last Updated:
September 2022
Course Type:
Self-Paced, Online Class
Grading Policy:
Earn a final grade of 70% or higher to receive an online/downloadable CEU Certification documenting CEUs earned.
Assessment Method:
Lesson assignments and review exams
"All of it helpful, your must print it out and keep as a reference for future use." -- Joann B.
"What was most helpful was building a website. I plan to improve my skills in building a website. This will get me started." -- Philip R.
"What was most helpful was the organization of content and ease of understanding. It is such a great service for those who wish to continue learning and enhancing their knowledge while working." -- Ragini C.